Pour into the holidays with the Clark County Wine Country Thanksgiving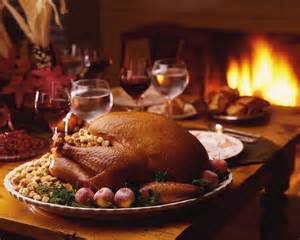 Clark County wineries and tasting rooms have a special after-Thanksgiving treat for residents and out-of-towners alike aimed at bringing them out of their turkey-induced coma. Beginning Friday through Sunday they'll be swinging wide their cellar doors to help shoppers stock up on locally-crafted wines for the remaining holiday season.
According to Andee Mowrey, sales and marketing manager at English Estate Winery, the well-advertised Clark County Wine Country Thanksgiving was spawned from an early November meeting of several area winemakers and tasting room owners. Along with print advertising, social media is being leveraged in the form of scheduled Facebook blasts in an effort to draw a wider audience to the burgeoning SW Washington wine scene. Tasting fees are anywhere from one half to one quarter what people will find in the Willamette Valley and the opportunity for what area vintners can produce is exciting with wineries using estate-grown grapes as well as sourcing from Eastern Washington, Hood River and beyond.
Confluence Winery will be the only tasting room taking Thanksgiving off after a couple busy weekends leading up to the holiday.
Highlights of the tour include an early bird stop at Gougér Cellars Winery in Ridgefield. From 10 a.m. to noon on Friday and Saturday winemaker, Gary Gougér, has concocted mango and peach mimosas for $2 and will also offer Traeger-barbecued tri-tip paired with Alaskan snow crab from noon-6 p.m. on both days. This culinary temptation plus wine tasting is available for only $10.
If you're still in the area, Koi Pond Cellars in downtown Ridgefield opens at 4 p.m. on Friday and hopes to release their first sauvignon blanc and merlot. Bethany Vineyards will be pouring from their extensive library as well as offering light appetizers throughout the weekend and be sure to take in the fall wine sale going on at Three Brothers Vineyards while enjoying chocolates, cheeses and other wine-friendly nibbles.
On the road to Yacolt, Pomeroy Cellars will add Friday hours from noon to 5 p.m. to their normal weekend schedule. Moulton Falls Winery will also be open Fri through Sun offering live music and an ever-expanding food menu including wood-fired pizzas.
Heisen House Vineyards and Olequa Cellars will add Friday hours for the tour and Rusty Grape Vineyards plans to stay open an extra hour on each of the three days. Spanish tasting room, Emanar Cellars, has a full weekend planned with extended hours, live music and Whimsy Chocolates pairings.
Village Vineyard will open from 2 to 6 p.m. on Friday and plan on offering food pairings based on their gift shop items of olive oils, vinegars and spices. Shoppers who purchase three gift shop items will receive 20 percent off their purchase. On the east side, English Estate Winery will be releasing three new fortified nectars-Gewürztraminer Nectar, Raspberry Delight and Sugar Plum Fairy along with a 2012 Cabernet Sauvignon made from one-quarter acre of estate-grown cabernet sauvignon. With so little planted, it's sure to go quickly. There'll also be live music on Friday night and the newest winery, Rezabek Vineyards, is scheduled to pour their wines on-site in the Pump House.
Currently a by-appointment-only vineyard, Rezabek received a warm welcome at the Craft Winefest last June. You'll find them in the small building in front of the Loafing Shed of English Estate Friday through Sunday from noon to 6 p.m. Along with their four current wines, they'll be releasing a 2013 White Salmon Vineyard Chardonnay and 2012 Pheasant Valley Vineyard Pinot Noir.
In the downtown area, East Fork Cellars will be open from noon to 8 p.m. Friday in conjunction with Esther Short Park's Christmas tree lighting and from noon to 6 p.m. Saturday. Burnt Bridge Cellars will maintain normal hours of pouring award-winning wines Sat and Sun from noon-5 p.m. As part of the wine tour, Cellar 55 Tasting Room will feature new releases from Five Star Cellars and Purple Star throughout the weekend, have live music on Friday, host an artisan craft fair including food vendors from 1 to 7 p.m. on Saturday and offer an assortment of complimentary appetizers on Sunday only.
With so much to take in during the Clark County Wine Country Thanksgiving, it's a good thing there's three full days to soak up every stop. For winery details and a printable map, go to www.clarkcountywine.com.
**If you like what you're reading, follow Corks & Forks by clicking the 'Follow' button on the bottom right-hand corner or follow Corks & Forks (News/Media Website) on Facebook.