Local wines pair up with Shorty's for some early Christmas spirit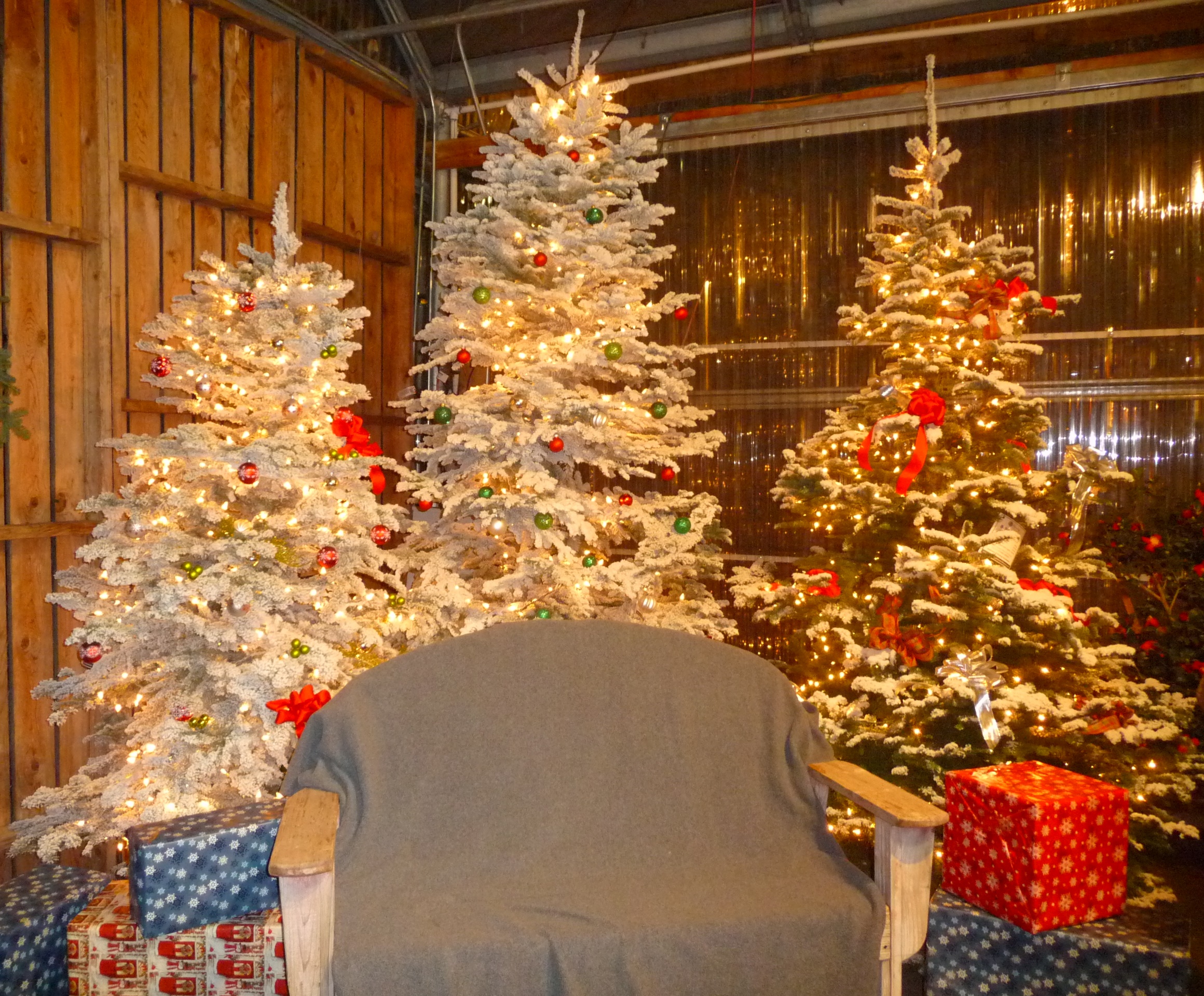 What could be a better marketing strategy than inviting a bunch of ladies to partake in a bit of pre-Thanksgiving holiday shopping on a week night than having Sexy Santa strutting around as eye candy? Four wineries, a distillery AND Sexy Santa.
That took place at the Mill Plain Shorty's Garden & Home last week from 6-9 pm and, judging from the turn out, it was a hit. Truth be told, the phenomenal job that manager Jeff Olsen and his entire staff did creating the most festive atmosphere was the secret recipe.
From the moment I slid open the barn-style door, I was at once transported into a magical wonderland with flocked trees that reminded me of Christmases past (my mom always decorated a flocked one for the living room and an evergreen for the family room), poinsettias, twinkling lights, live holiday music and the right touch of local artisans dotting the surround of the main event space.
Included in each ticket was a glass of wine or a cocktail, a well-presented appetizer plate, the flaky traditional pastry, Danish kringle, and hot coffee. Jeff emceed the evening shouting out winners of raffle drawings over the laughter and high-pitched exclamations ladies tend to utter upon finding just the right upcycled sweater dress or being poured their second cocktail from Double V Distillery courtesy of the ever-charming Nicholas Vissotzky.
Local wineries English Estate, Heisen House, Gougér Cellars and Koi Pond were busily pouring tastings and, one of the things I just love about our Clark County wineries, four winemakers were manning the booths eager to share their passion, answer questions and help dispel the myth that wine is pretentious and mysterious.
I incorrectly noted that Ladies Night occurs annually, confusing it with previous Open House events around Thanksgiving, but it certainly could become one. Talking with Jeff and another employee, Olivia, the success of Shorty's first Ladies Night this past August was a catalyst to scheduling a second one.
As I left the comforting blanket of Shorty's winter wonderland that effectively flooded my mind with warm childhood memories I found myself wishing I could take it all with me. Jeff and his crew may have been aiming for a jump on seasonal sales but what they also did was impart a bit of Christmas spirit in the hearts of every person who attended and that is a very fair exchange.