Complement the traditions of Thanksgiving with Old World wines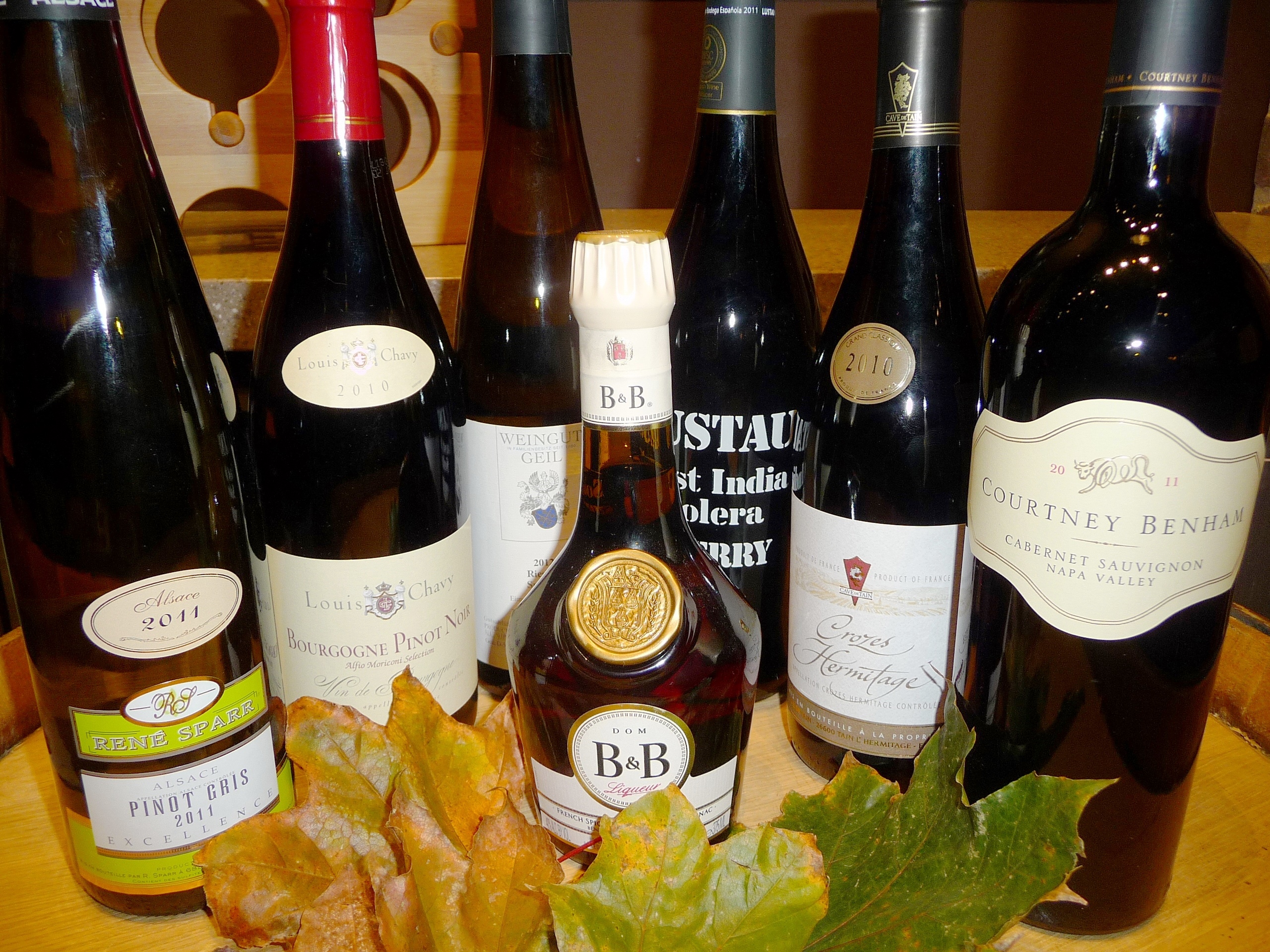 Thanksgiving is about tradition more so than any other holiday. We look forward to sweet potatoes the way grandma made them, the indispensable green bean casserole and a dish of black olives that inevitably end up on someone's fingers because they have holes in them and isn't that what they're for (or was that just in my house?).
Sticking with the theme of tradition for this food and wine pairing, I chose classic Old World regions for all but the cabernet sauvignon which finds a beautiful New World home in Napa Valley.
Dessert is my favorite course and the sweet baking spice nose of Lustau East India Solera Sherry echoes the cinnamon, nutmeg, brown sugar and cardamom that play key roles in apple and pumpkin pie. A little less traditional would be Bénédictine and Brandy (aka B & B), a combination of a closely-guarded liqueur made up of 27 plants and spices blended with French brandy. Again, the spice notes bridge this pairing in a truly synergistic way.
The versatile Thanksgiving bird shows up oven-baked, deep-fried and every method in between. What doesn't change is its mild, lightly sweet flavor. Hailing from the classic region of Alsace France, René Sparr 2011 Pinot Gris brings enough acidity to the table to cut through the fat of standard cooking methods along with a hint of honey, spice and tropical flavors like peach and citrus. On the red spectrum we have a medium-bodied Louis Chavy 2010 Bourgogne Pinot Noir which complements the earthy and gamey characteristics of turkey with red fruit on the palate.
Holiday hams typically go two ways; sweet or savory. For honey-baked I reached for a treat-a 2012 Geil Rheinhessen Spätlese. This late-harvest German riesling has notes of citrus and pineapple with enough acidity to keep it from being cloying. In my opinion, a smokier ham would cry out for syrah if it could and a 2010 Cave de Tain Crozes Hermitage would answer its call with a rich mix of black fruit and exotic spices supported by medium tannins.
To continue on this European tour, look to Bordeaux for the quintessential example of prime rib wine pairing-cabernet sauvignon. For the rest of us, we're talking Napa Valley, more specifically the chunky tannins and oak flavors of a 2011 Courtney Benham Cabernet Sauvignon. At $23/bottle it's an excellent representation of this region without forking over $80 for a more terroir-specific Rutherford cabernet.
Above selections compiled at Total Wine & More. Similar options can be found at Evergreen Wine Cellar, BevMo!, Whole Foods, New Seasons, and Fred Meyer-Fishers Landing, Orchards and Salmon Creek.