The weekend starts tonight with several wine-related activities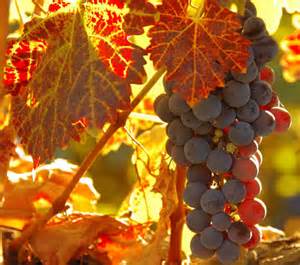 Weekend highlights:
Thurs, Nov 20 – 6-9 pm Shorty's Garden and Home is hosting their annual 'Holiday Ladies Night' at their Mill Plain location. Wines being poured by English Estate Winery, Gougér Cellars Winery, Heisen House Vineyards and Koi Pond Cellars. Nov 18 was the ticket cut off date but it never hurts to call and ask.
Sat, Nov 22 –

Bader Beer & Wine Supply

on Grand Blvd is hosting three wine tasting evenings Sat, Nov 22, Nov 29 and Dec 6 beginning at 6 pm. Tickets are $20 each and include a tasting of all five 2014-15 limited edition wine kits paired with small bites. Aspiring wine makers should plan to attend one of these fun and educational events. Limited to 32 people each night so purchase your ticket soon.
Upcoming events:
Fri, Nov 28-Sun, Nov 30- Clark County Thanksgiving Wine Tour; 16 of SW Washington's 17 wineries and tasting rooms will be participating in this well-advertised event that begins at 10 am on Fri with $2 mimosas at Gougér Cellars Winery and runs all over the county from Ridgefield to Yacolt to Battle Ground and Camas to Vancouver.
This weekend:
Downtown
Brewed – Carrying a selection of Columbia and Willamette Valley wines, the folks at Brewed are well-educated on the choices available. Current offerings include Charles Smith's earthy Boom Boom Syrah, AniChe Cellars' Barbariccia which is a sangiovese blend, Locati Cellars' Barbera and the ever-sassy Naked Winery's Penetration Cabernet Sauvignon and Foreplay Chardonnay.
Burnt Bridge Cellars – Tasting their award-winning wines Sat-Sun noon-5 pm. Burnt Bridge wines can also be found on wine lists around town including Willem's on Main, Latte da Coffeehouse & Wine Bar and Roots Restaurant & Bar.
Cellar 55 Tasting Room – Will be closing early a couple times in the next few days for private parties so check their website before venturing down. Fri, Nov 21 from 7-9 pm come on down to help Kiwanis raise funds for Washougal-based Camp Wa-Ri-Ki. $20 includes a selection of wine tasting from all four Eastern Washington & Walla Walla wineries, small bites and live music by Chris Taylor. Ten percent of all 'to go' bottle sales will be donated to Camp Wa-Ri-Ki. Now open at noon Wed-Sun.
Charlie's Bistro –  Fri, Nov 21 – Music from 7-10 pm by solo guitar and vocalist, Colin Ranney. Charlie's has a great deal for wine lovers every Monday-50% off all bottles of wine $50 and under. Plus Saturday is always Flight Night from 4-10 pm.
East Fork Cellars – Here's the scoop. The tasting bar is staffed the same hours as Gallery 360 -Wed-Sat noon-5 p.m.-BUT if you want in-depth information about the wines, owners Jeff and Stacey pour from noon-5 p.m. on Saturday only. Come enjoy the new art exhibit, Phoenix Rising, through the month of November.
Evergreen Wine Cellar typically hosts a Friday night tasting from 5-8 pm for $5 per person but has several special tastings scheduled for the month of November. Contact Pam for her e-mail blast. Fri, Nov 21 will be wines specially-chosen for the Thanksgiving table.
The Grant House – Reserve your space sooner than later for their annual Sugar Plum Tea on Sat, Dec 6 from 1-3 pm. $30 for adults, $15 for 12 and under. Ballerinas from the Columbia Dance Production of The Nutcracker will be a special treat. Obviously not a wine-friendly event but The Grant House certainly upkeeps a nice wine selection in a cozy, historic establishment. Live music Tues-Fri 6-8 pm from jazz violin to blues to Americana.
La Bottega– Terrific casual Italian dining with a wine list to complement each flavor profile. Tuesday night wines under $50 are 50% off and wines over $50 are discounted $25. Excellent way to enjoy some premium wines with their locally-focused menu. Wine tasting every Wednesday night from 5-7 pm. $12 includes four tastings (malbec lineup last night)and antipasti. Featuring Portuguese wines the entire month of November. Mark your calendar for their Sun, Dec 7 Wine Dinner pairing foods with Small Vineyards wine-an importer specializing in small Mediterranean wines.
Latte da Coffeehouse & Wine Bar – Thur, Nov 20 – Hosting their monthly wine tasting event tonight featuring Thanksgiving dinner wine pairing suggestions beginning at 4 pm. Fri, Nov 21 – Enjoy a Sip and Paint event. $45 includes a glass of wine and all the materials necessary to create your own take-home masterpiece in a bright and cheery space.
Niche Wine Bar – Keep some dates open. This cozy wine bar designed for wine enthusiasts is hosting their annual Beaujolais release party on Sat, Nov 29, bubble sampling on Mon, Dec 8 and their annual Port tasting on Christmas Eve from 4-8 pm. Features: 30+ pours available six days a week and a staff who knows their wine all in a relaxed atmosphere with walls decorated in local artists' work. Live entertainment every Saturday night.
Willem's on Main – Excellent happy hour Tues-Sat from 4:30-6 pm to enjoy with their carefully-prepared wine list, 50% off bottles under $40 on Tuesdays. Next 4-course Prime Rib dinner will be Sun, Dec 14. Detailed menu and featured winery TBA. Reservations required.
North Vancouver
Farrar's Bistro – Stop into this Felida neighborhood restaurant and see how Farrar's knocks the sox off its guests with unique appetizers like gorgonzola cheesecake and comfort food like smoked bbq meatloaf finished off with pumpkin cheesecake and candied pecans with a bourbon maple drizzle. Why not complete the cozy blanket feel with a dessert wine?
Hudson's Bar and Grill – A recent addition to their largely Washington, Oregon and California-inspired wine list are their featured wines; a selection of three by-the-bottle wines rotated on a monthly basis. Currently showcasing a Josh Cellars Chardonnay and Skyfall Vineyard Cabernet Sauvignon. Inside the Heathman Lodge near Westfield Shopping Center. How could sipping a warming glass of wine at a cozy fireside table with soft piano music playing in the background not sound good this weekend?  Come find your own spot under the massive Northwest logs and enjoy 'Hudson's Hour' from 4-6 pm.
Village Vineyard – Check out my recent detailed post about this gorgeous destination winery. Normal tasting room hours: Sat noon-6 pm, Sun 11 am-5 pm.
North County
Confluence Vineyards and Winery – Sat, Nov 22 – Local favorite, Matt Brown, is back from Nashville and playing from 2-5 pm. Come hear the 'nostalgic' sounds of this rising young artist while enjoying one of the big bold reds Confluence is known for. Confluence will be closed during the Thanksgiving Weekend Clark County wine tour so be sure to pick up some of your favorites beforehand. Tasting room hours Sat-Sun noon-5 pm.
Koi Pond Cellars – Thur, Nov 20 from 6-9 pm Koi Pond wines being poured at the Shorty's Garden and Home Holiday Ladies Night Vancouver location. Sat, Nov 22 from 5-7 pm live music by Erik Sutten. Mural and artwork by resident artist, Micah Boylan, grace the walls. Happy hour Wed-Fri from 4-7 pm. Open Wed-Sun.
Gougér Cellars – Thur, Nov 20 from 6-9 pm Gary will be pouring his wines at the Shorty's Garden and Home Holiday Ladies Night Vancouver location. Fri, Nov 21 – A Sharon's Paint & Pour event beginning at 6 pm. All the supplies needed plus your first glass of wine is included in the $40 fee. Special pricing for couples. Wed-Sun enjoy Gary's award-winning wine line up with some non-alcoholic ice creams or food options that go beyond small bites. Live music some weekends.
Bethany Vineyard – Tasting their consistently elegant wines Fri and Sat noon-6 pm, Sun noon-5 pm., Bethany has a current wine list of 21 offerings from their floral and earthy 2009 Pinot Noir to their 2012 Free Run Cabernet Sauvignon made with the first juices after fermentation before the skins are pressed, giving it a lighter tannic style with the same black fruit palate cab is known for.
Three Brothers Vineyard – Recently released two new wines – their 2011 Sangiovese Reserve would be an excellent choice to warm up with over the next several rainy days. Come out to take advantage of their Fall wine sale still in process. Tasting hours Fri 1-6 pm, Sat noon-6 pm, Sun noon-5 pm.
Pomeroy Cellars – Thurs, Dec 4 – and all other Thur through the month of December, Pomeroy will be open 5-9 pm with $4.75 glass pours, dinner-for-purchase and a game night. Sat, Dec 6 – 3:30-6 pm will be a do-it-yourself holiday gift and decoration party. The $50 fee will include all supplies and wine. Open Sat & Sun each weekend. Wed, Dec 31 – No plans for New Year's Eve? The first 40 people to sign up will be spending it with Dan & Destiny beginning at 6 pm. $100 includes dinner for two, a bottle of Pomeroy Cellars wine and live music.
Moulton Falls Winery –  Fri, Nov 21 – $5 on select glasses of wine from 4-9 pm, dinner from 5-8:30 pm and entertainment by Molly & Me from 6-9 pm. Sat, Nov 22 – Maple Rose  performs from 6-9 pm. Come try some seasonally-inspired  glühwein (German-inspired hot spiced wine) every Sunday from noon-6 pm.
Heisen House Vineyards – Thur, Nov 20 from 6-9 pm Michele will be pouring her wines at the Shorty's Garden and Home Holiday Ladies Night Vancouver location or stop by this weekend to try a couple recently-introduced wines; the red fruit notes of their 2012 Sangiovese and smoky 2012 Syrah this weekend. Open Sat noon-6 pm, Sun noon-5 pm.
Olequa Cellars – Has a current lineup of 6 wines that will be available for tasting Fri, Nov 28-Sun, Nov 30 for the Thanksgiving weekend Clark County wine frenzy along with several other area wineries. HIs 2013 Riesling has wonderful tropical notes but it's his estate-grown maréchal foch which he's releasing in the spring of 2015 as a rosé that has me intrigued. Wines by the bottle or by the glass.
Rusty Grape Vineyards – Wed, Dec 3 – Hosting Ladies Night from 6-9 pm complete with locally-sourced shopping. Check out their seasonally-appropriate Chocolate Syrah Port, sipping chocolate and vin chaud. The tasting room is toasty thanks to the relocation of their wood-fired pizza oven. Wednesday is 2 wood-fired pizzas for $15 and, beginning Nov 5 through the end of the year, a portion of Wednesday proceeds will go to a local charity. Thursday brings Thirsty Thursday from 4:3-6:30 pm with special prices on wines, beer and food and Sunday they do it again from noon-3 pm. Live music Wed-Sat 7-9 pm.Something's always going on at the Grape. Open Wed-Sun.
Emanar Cellars  – Thurs, Nov 20- From 7-8 pm tasting wines found along the Camino de Santiago (The Way) along with a presentation by a traveler who just experienced the 500-mile walk first hand. Fri,Nov 21 and Sat, Nov 22 – Stop by from 6-8 pm to hear live music. This weekend's featured local wine is Heisen House Vineyard's 2011 Cabernet Franc. Pair their Spanish wines with Spanish tapas Thur-Sat from 4-9 pm.
Pasta GiGi's – Kathy is always cooking up a weekend special to go with her ever-expanding wine list and this weekend she's taken my favorite dish, Crespelle, and put an anticipated fall twist on it; "butternut squash with a sage cream sauce, sautéed kale, wild mushrooms, and asparagus." I tried it a couple nights ago and it held up to my expectations. Amazing, fresh Italian food with a passionate wine staff like Lindsey, Kathryn and Brodie– a pairing made in Heaven.
C'est La Vie Crêperie – Wine-O Wednesday is marked by $1 off mimosas, spritzers and wines by the glass. Keri gives people an excuse to drink wine with the most important meal of the day – breakfast. Perfectly-flavored mimosas with such inspirations as French toast with mixed berry compote and chantilly creme. Très bon. Open Tue-Sat 8 am-3 pm.
East County
Vinotopia – Located inside Cascade Park's Cinetopia, Vinotopia has received Wine Spectator's Best of Award of Excellence for the last five years. Aside from the dizzying array of wines by the bottle, guests can enjoy ½ off bottles of wines on Wednesdays and tastes or glasses of wine from a selection of over 100 daily. Pair that with their Tightwad Tuesday pasta buffet or live music from 6-10 pm every Sat in their dining room and you have a no-fail date night.
Roots Restaurant & Bar– My recent purée of cauliflower soup with spaghetti sauce and chanterelle mushroom entrée was over the moon. An extensive list of quality wines by the glass or bottle are showcased. From Cakebread to Domaine Drouhin to L'Ecole, you'd be hard-pressed to choose wrong and from 3-6 pm Mon-Fri and 9-11 pm Fri-Sat, pair your selection with locally-inspired happy hour bites.
English Estate Winery – Thur, Nov 20 – English Estate will be pouring their wines at the Mill Plain Shorty's Nursery for their annual Holiday Ladies Night event from 6-9 pm. Fri, Nov 21 – Be entertained by the sounds of Caleb Roloff, and a roasted chicken dinner with dessert. Music and food begin at 6 p.m.  Thur, Nov 28 – From 6-8:30 pm join English for their 4th annual after-Thanksgiving Day potluck. Sounds like a great way to get rid of some left overs (I mean, share the bounty). The only winery open Monday from 4:30-7 pm with $5 glasses of wine to start your week off right.
Birch Street Uptown Lounge – Sun, Nov 23 – Come out and see what's up Dennis's sleeves for his weekly wine flight pouring beginning at 4 pm. Last week-wines from Piedmont, this week it's anyone's guess. Live music every Fri and Sat night beginning at 8 pm to accompany classic cocktails, a thoughtful wine list and small bites.
Krystal's Champagne Lounge – serves up more than bubbly in historic Camas with a few specials featured every Friday night. Sparkling, wines and beers also available.
The Puffin Café floats along the port in Washougal. They have a limited and, quite frankly, not great wine selection but, if you're in the mood to feel the island vibe without leaving town – and who couldn't use a dose of the islands on a dreary fall day – this is the place to be (they have indoor seating). Their food menu is tantalizing and their wait staff is genuine.
**If you like what you're reading, follow Corks & Forks by clicking the 'Follow' button on the bottom right-hand corner or follow Corks & Forks (News/Media Website) on Facebook.