Area wineries offer their Thanksgiving wine pairings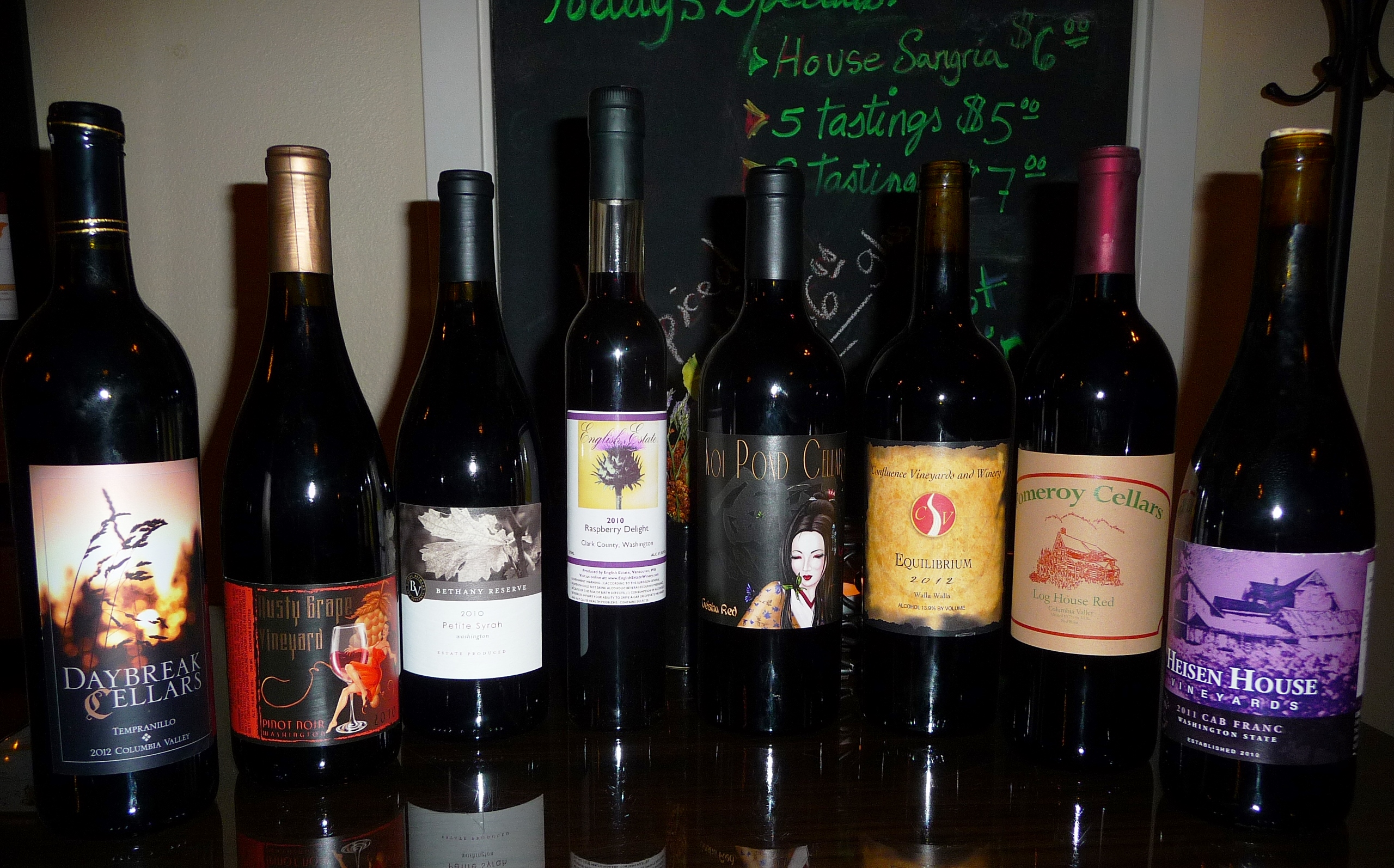 Thanksgiving is the time we fill our tables with the harvest of the season. We bring our best and offer it to family and close friends. Our wine choices should be no exception. This year, share the bounty of our growing Clark County wine scene instead of hiding back 'the good stuff' to savor after the big event and then plan to take out-of-towners on the Thanksgiving weekend wine tour to amass their own bottles of good fortune.
Turkey, the traditional bird that sacrifices itself for the sake of the masses, finds its soul mate in the delicate strawberry and white peppery aromas of Village Vineyard's 2009 Pinot Noir or Rusty Grape Vineyards' 2010 Pinot Noir Reserve which co-owner, Jeremy Brown, guarantees has more backbone than your average pinot. Michele Bloomquist of Heisen House Vineyards throws out a white wine option with the spice notes and medium acidity of her unfiltered 2012 Viogner.
Choosing ham as the main course? Pepper, spice and a hint of smoke from the cabernet sauvignon, merlot and syrah blend of East Fork Cellars' Cellar Rat Red has the savory version covered. Honey-baked ham fans will find Brian Tansy's recommendation of his Olequa Cellars 2013 Riesling to be on point with its tropical combination of pineapple and peach notes while owner of Bethany Vineyards, Walt Houser, feels the sweet of his 2013 Sweet Riesling evens out the saltiness in ham.
The big, bold flavors of prime rib deserve equally bold wines like Burnt Bridge Cellars' hearty 2012 Les Collines Vineyard Cabernet Sauvignon or the strong berry and tobacco notes of Koi Pond Cellars' 2012 Walla Walla Cabernet Sauvignon. Owner of Three Brothers Vineyard, Dan Anderson, likes the end cut with all the seasonings and says his dry 2010 Merlot can stand up to the spice.
Save room for pie? Several area wineries have options that'd pair well with both pumpkin and apple. Fortified with their own pinot noir brandy, the smooth coconut finish of English Estate Winery's Sweet Autumn Gold would go beautifully with either pie choice as would the semi-sweet tropical and honey notes of Gougér Cellars' 2013 Muscat Ottonel. The velvety texture of Confluence Vineyards' Divine 2010 port style wine is Heaven with pumpkin pie and then winemaker, Greg, upped the ante by suggesting a caramel sauce over the apple. Although not one of their own wines, the spices and hint of orange in the S'Naranja Pedro Ximénez fortified sherry-style sweet wine (available at Emanar Cellars) complement the baking spices in both pies.
Apple alone offers two final pairing thoughts in the slight spiciness of Moulton Falls Winery's Riesling and Pomeroy Cellars' uncarbonated 2013 Hard Apple Cider, made with four different varieties of Washington apples. 
For more Thanksgiving food pairings from the area's 15 wineries, see the extensive list below.
**If you like what you're reading, follow Corks & Forks by clicking the 'Follow' button on the bottom right-hand corner or follow Corks & Forks (News/Media Website) on Facebook.