An education on ancient grapes in the Willamette Valley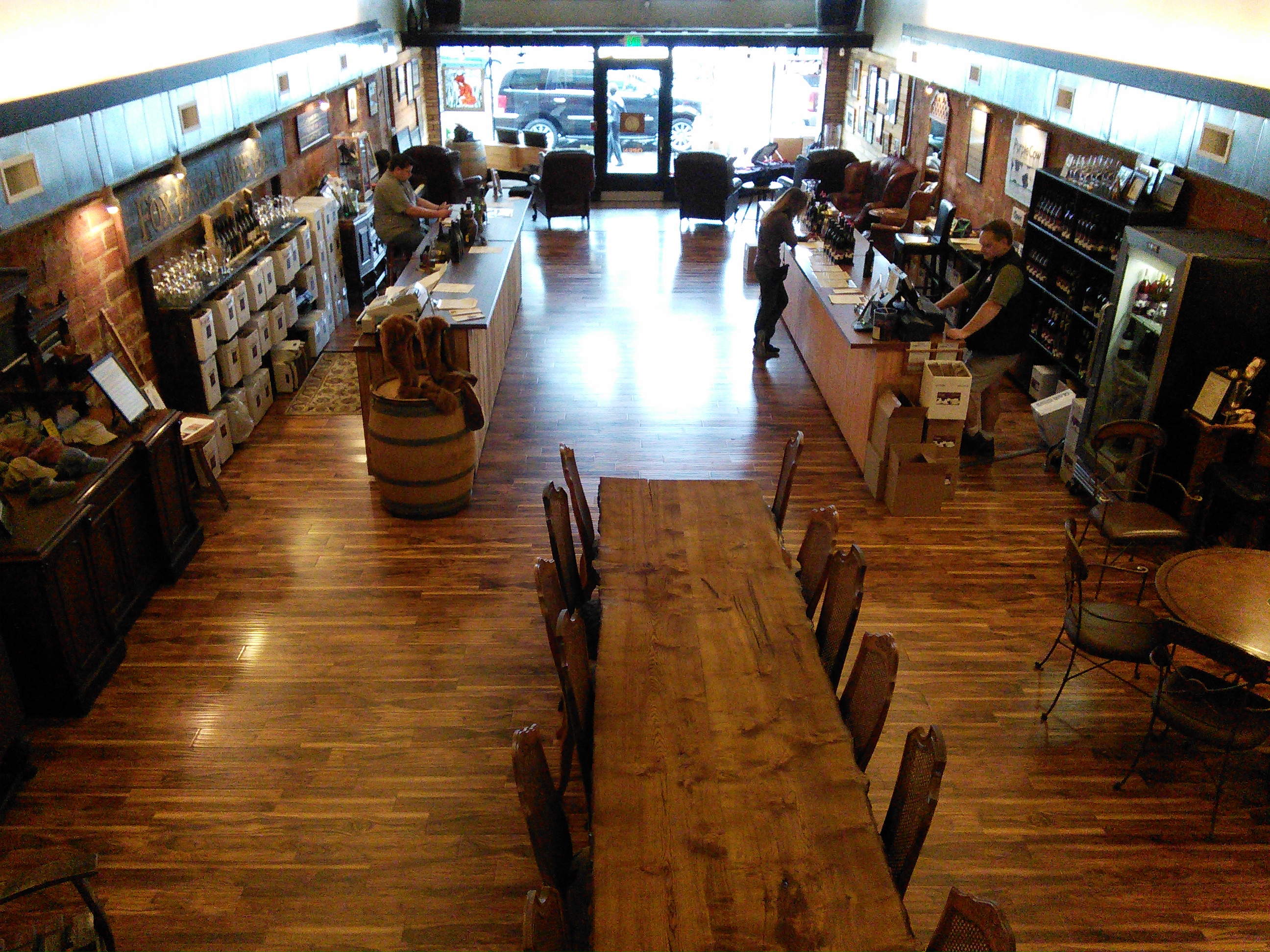 I tend to go against the grain. Growing up, when my family went to pizza, I ate spaghetti. At the Chinese restaurant, I ordered pineapple and cottage cheese salad. When my mom made shrimp salad, I picked the shrimp out and devoured the rest.
What's a gal to do when she finds herself in Newberg – Pinot Noir land – on a Monday of all days and she's not a Pinot fan? As luck would have it, there's a fabulous dual-vineyard tasting room on First Street. The bars of Fox Farm Vineyards and Purple Cow Vineyards square off like two gunfighters in an old Western but they're considerably more amicable.
Our Fox Farm Vineyards host kindly shared the finer points of their 2011 Willamette AVA, 2011 Dundee Hills AVA Ana Vineyard Reserve, 2011 Yamhill-Carlton Bayliss-Bower Reserve, 2012 Dundee Hills AVA-all Pinot Noirs-and 2011 Rogue Valley Syrah. The warmer growing year of 2012 made that my favorite Pinot vintage but I was, predictably, more drawn to the boldness of the Syrah.
It came as no surprise in the tasting room when we cheated on Fox Farm with Purple Cow's line up after a simple 180 degree turn and a few steps forward. David, one of the three winemakers at Purple Cow, is contagious in his love for the rarely-found grape varietals that they're using to make distinct Bordeaux-style wines with. They nod to the Willamette Valley's impressive reputation for award-winning Pinots but are proud to be one of the first wineries in the area to successfully grow and bottle Tempranillo-second only to Abacela in Southern Oregon.
David shared that the bulk of their wine club members were won over by their 2009 Tempranillo Reserve and the chocolate, coconut and vanilla that mingled on my palate told the story in notes. A little-known northern Italian grape is the super star in their 2012 Soren which is a blend of 50% Teroldego (the super star), 31% Durif and 19% Petit Verdot. David went on to explain that Durif is the true name for the grape Americans know as Petite Sirah.
The 2010 Teroldego was the true test to how deep, deep inky this grape is on its own. Words like earthy, spicy, tobacco, velvet and leather flew out of our mouths as we reveled in the beautiful finish.
I continued to be intrigued by the uniqueness of each blend and single varietal and was not surprised when he informed us that Primitivo, Malbec, Barbera and Petit Verdot are among Purple Cow's current availability.
If you find yourself in Newberg (on a Monday or any other day of the week) and you'd like to go against the grain, drop into Purple Cow Vineyards for an education on some ancient grapes that've found a New World following.