Tons to do this weekend so head out and enjoy the last official weekend of Summer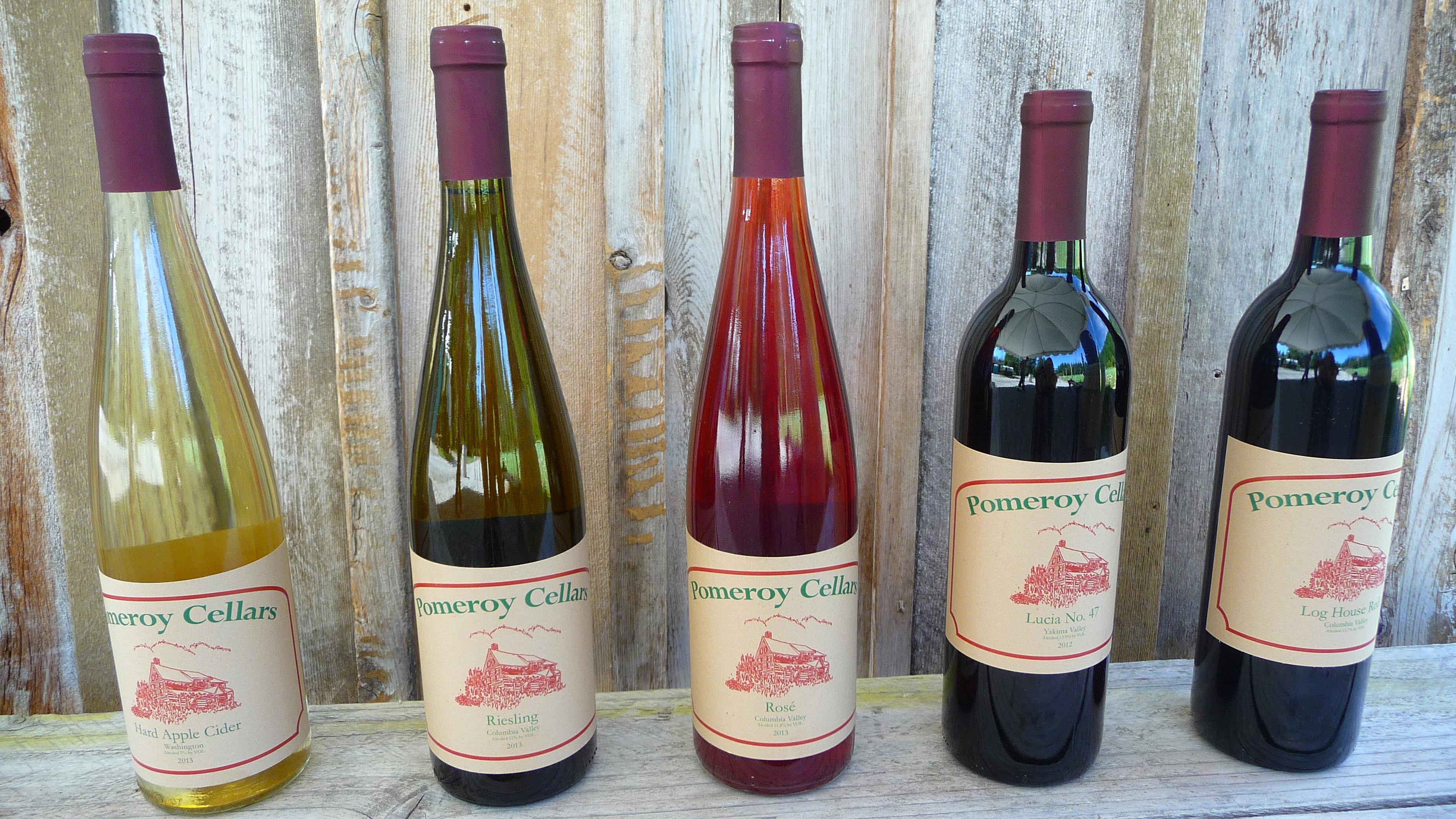 What better way to celebrate the last full weekend of Summer than with some local wine tasting. I'll be heading up the road to Pomeroy Cellars for their Grand Opening from noon-8 pm September 20th. There'll be complimentary chocolate pairings, a Bocce ball tournament, live music and one complimentary flight tasting per adult.
Crush is upon vineyards all over the U.S. and our area is no different. Look for Crush events at our local wineries over the next few weekends.
Downtown
Burnt Bridge Cellars – Aside from their regularly scheduled weekly wine tasting hours, Burnt Bridge is hosting a one hour Wine Education class from 3-4 pm on Sun, Sep 21.
Cellar 55 Tasting Room – Paired with their ever-changing and always interesting wine selection, Cellar 55 is hosting the Americana and classic rock sounds of local guitarist, Wade Hendrix, from 6:30-8:30 pm tonight.
Charlie's Bistro – Colin Ranney, local guitarist and vocalist, performs from 7-10 pm tonight. Inviting courtyard seating and a thoughtful wine list make this a terrific place to be the last weekend of summer. A plus: dog friendly. As always, Saturday is Flight Night from 4-10 pm.
East Fork Cellars – is closed the month of September for a remodel. Look for them to reopen on Friday, October 3rd.
Evergreen Wine Cellar typically hosts a great Friday night tasting from 5:30-8 pm for $5 per person. It has a neighborhood feel with a friendly cast of regulars who's mission it is to make you one by nights' end.
Niche Wine Bar – What more could an oenophile want than a place with 30+ pours available and a staff who knows their wine all in a relaxed atmosphere with walls decorated in local artists' work? Live music every Saturday night? Call for details.
North Vancouver
Village Vineyard – Tastings at this gorgeous destination winery are from noon-6 pm Sat and 11 am-5 pm Sun.
North County
Confluence Vineyards and Winery is tasting their 2012 bold reds-Tempranillo and Zinfandel-from noon-6 pm this Saturday and Sunday.
Koi Pond Cellars, which opened on June 28, is having a too-good-to-be-true deal. Buy 6 bottles of their 2012 Walla Walla Cabernet Sauvignon and receive 6 bottles of their non-vintage Geisha for free. Located in the quaint downtown area of Ridgefield. Open daily but check them out this Saturday and stop by Ridgefield's Farmers Market while you're there.
Gougér Cellars – Rolling out some new ice cream flavors…all made non-alcoholic with the juice of grapes such as Muscat with toasted oak, Muscat with toasted coconut and Zinfandel chocolate chips. Wine AND ice cream tasting under one roof…it doesn't get much better than that.
Bethany Vineyards – Tasting their consistently elegant wines Fri noon-6 pm, Sat noon-6 pm, Sun noon-5 pm.
Three Brothers Vineyard & Winery – Tasting award-winning wines Fri 1-6 pm, Sat noon-6 pm, Sun noon-5 pm
Pomeroy Cellars – Grand Opening this Saturday from noon-8 pm. Lots going on!
Moulton Falls Winery – Live music Fri 6-9 pm and Sat 6-9 pm will accompany their award-winning wine, beautiful scenery and wood-fired pizza. Their Sangria Sunday specials might be winding down with the changing of the seasons so put a drive in the country on your weekend list and salud!
Heisen House Vineyards is tasting seven of the wines in the line up this weekend and continuing their summer concert series tonight from 6-9 pm with Tevis Hodge Jr. Catered dinner available for purchase to accompany some local, refreshing vino.
Olequa Cellars – Next wine tasting day will be Saturday, September 27 from noon to 5 p.m. Brian's excellent wine-making skills are worth the wait. Great bottle prices on a Red Mountain AVA wine or plan to sit a spell under the shade and enjoy his wines by the glass.
Rusty Grape Vineyards is showing Footloose on their lawn tonight beginning at dusk (I'm never sure what time that actually is, either), their Bicyclette Rouge is on sale through this week and gearing up for Stompfest 2014 from noon-8 pm Saturday, September 27. Promising to be a riot as usual.
Battle Ground Produce typically hosts a free Friday wine tasting from 4-7 pm. Check Facebook for details.
Emanar Cellars in Battle Ground Village is featuring Olequa's 2009 Caruso Red Reserve this weekend. Classical guitarist Michael McCabe will be complimenting the broad range of Spanish wines available by the taste, glass or bottle. Music Friday from 6-8 pm. Linger over their tapas menu which includes olives, almonds, a trio of cheeses served with quince paste spread over bread (very traditional Spanish tapas), as well as a few classic meat selections.
East County
English Estate Winery's Friday night dinner is salmon and lemon risotto with music by Tom Mann. Music and food begin at 6 p.m. Come early to enjoy Yoga at the winery beginning at 5 pm.
Birch Street Uptown Lounge – Along with classic cocktails, live music on Fri & Sat, this classy spot has wine flights on Sundays beginning at 4 pm. This Sunday features three Chilean reds.
Krystal's Champagne Lounge serves up more than bubbly in historic Camas with a few specials featured every Friday night.
Puffin Café floats along the port in Washougal. They have a limited wine selection but, if you're in the mood to feel the island vibe without leaving town, this is the place to be. Their menu is varied, the ambience is hard to beat the last official weekend of Summer and they typically host live music on Friday nights. Check their Facebook page.