Rusty Grape Vineyards has it all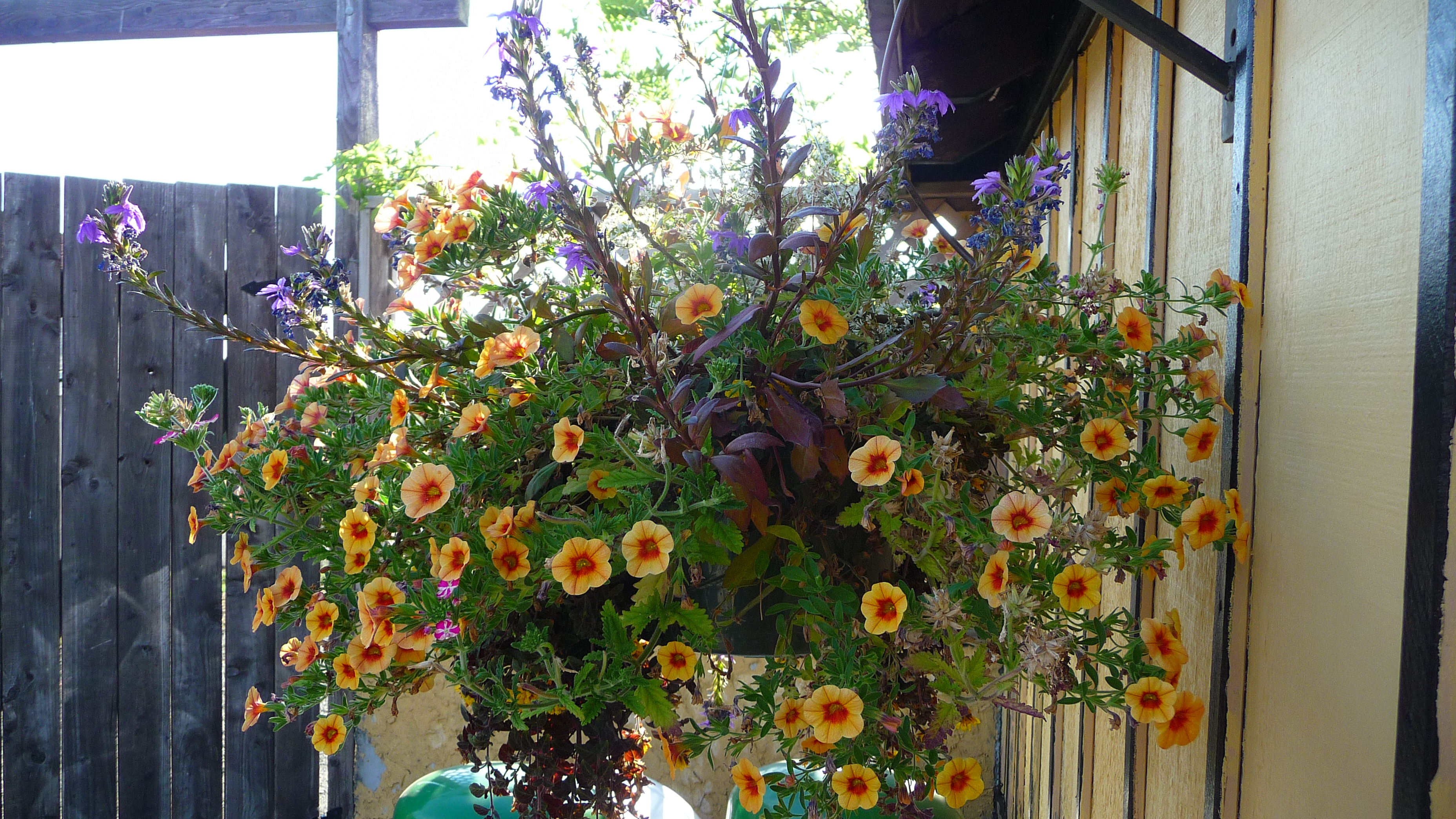 Living in Battle Ground one of the things we do regularly is head up the hill to Rusty Grape Vineyards a couple Thursdays each month. Even though I enjoy wine (which can be a pricey hobby), I'm a pretty frugal person so Rusty's Thirsty Thursday Vintner Hours is a great deal.
From 4:30-6:30 pm on Thursdays Rusty prices most of their wines at $3.75 a glass and their wood-fired pizzas are specially priced, as well. Although I've had a few of their pizzas over the years, I'm not a pizza fan so, mostly, I just drink their wonderful wine. It is great pizza as far as pizza goes, though, and extremely popular with regulars and newcomers alike. Jeremy and Heather have spent a good bit of time in Italy and really try to bring skills back with them from each visit to employ at their inviting oasis with a pastoral view from their southwest-facing patio.
They have salads and small plates, as well, including their home-made Artichoke Cheese dip which is made with olive oil giving it a lighter and richer flavor than the traditional cream cheese-laden style. I really like it and it's a hit with all the friends we've taken up to Rusty with us.
The other night Karen Overton entertained people lazing in the courtyard. She plays at a few places around town and is such a sweetheart. Rusty's always been known for their live, local music Wed-Sat 7-9 pm which they typically move outside in the summertime but they also have Movies on Lawn on Friday nights so the outside performing is fluid.
I swear when we were up there with our friends, Todd & Meredith, we had a bottle of Chardonnay but I'm not seeing they carry that as a wine selection. Hmmm, did I do too much tasting at Emanar Cellars before we arrived at Rusty? Lol. Either way, I distinctly remember that it was refreshing and Tuesday packed a white wine chiller with ice for our friend's bottle of Riesling because it was a bit warm. We appreciated that.
Although I like their Wheelbarrow Red ($45), Bicyclette Rouge ($32) and Recession Red Table Wine ($15), my favorite is Rosso Massimo ($23). On their site it's described as a "Tuscan blend of Sangiovese, Merlot and Carmenere." Aside from the fact that it has a high percentage of Sangiovese which is a favorite of mine, I enjoy the slight effervescence of their styling on this wine. Maybe I shouldn't say because maybe Jeremy's not going for effervescence but it's the only wine I've had at Rusty that consistently has this slight quality so it's my impression that it's intentional and I really enjoy that. It's not bubbly like Champagne, just an ever slight quality that makes for a fun mouth-feel. The aroma of the Rosso Massimo is black pepper with a hint of green pepper. The tannins are soft, predominant cracked pepper on the palate followed by black fruit and black currants but with every sip it evolves into dark cherry. It's full-bodied and a luscious wine that I enjoy glass after glass, bottle after bottle.
Rusty never ceases to hit the mark when I want to feel I've escaped from the stresses of the day or week without going very far at all. Jeremy and Heather have created a casual environment with some satisfying food, award-winning wine, personalized service, lively music and several different seating options depending on whether you want to feel in the midst of it all or find a quiet corner to be introspective. Cheers!