Lots of live music to accompany wine this weekend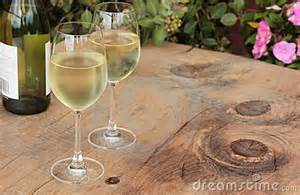 Looking ahead:
July 19 – Cottonwood Winery of Oregon will host its 1st annual Library Wines Night tasting and sales with winemaker, Aaron Lieberman, from 7-10 pm. Aaron is in business with his father, Phil, who has over 20 years of farming experience. The winery is located in Amity OR. $15 per person or $25/2 people with advanced purchase. Price includes tastings and some small bites.
This weekend:
Downtown
Downtown Vancouver's First Friday was postponed to this Friday due to the 4th of July holiday. 5-9 pm is designated as a time to enjoy different mediums of art, shops, restaurants and lounges get in the act, as well. East Fork Cellars and Cellar 55 Tasting Room try to schedule live music during First Fridays and Burnt Bridge Cellars opens its doors from 4-8 pm with small plates and wine tasting.
Charlie's Bistro – Boy & Bean performs from 7:30-9:30 pm tonight. They're a swingin' trio from another era. Inviting outdoor seating and a thoughtful wine list make this a terrific place to be on a hot summer night.
Evergreen Wine Cellar is hosting a lineup of five wines from 5:30-8 pm for $5 per person. Included this week is Barnard Griffin's 2012 Pinot Noir for $14 that I can personal vouch for being a delightfully fruit-forward Pinot.
North County
Confluence Vineyards and Winery recently released their 2013 Walla Walla Semillon – a perfect patio wine for the summer time. Singer/songwriter, Matt Brown, will be performing on Saturday from 2-5 pm. Jae describes his music as bluesy and soulful.
Koi Pond Cellars opened June 28. They're in the quaint downtown area of Ridgefield (occupying the vacated Seventh Son Vineyard building). Open daily but check them out this Saturday and stop by Ridgefield's Farmers Market while you're there.
Three Brothers is hosting 80's night with Radical Revolution this Sunday from 6-8:30 p.m. Tickets are on sale at www.tickettomato.com.
Moulton Falls Winery is hosting Jeanne Walker this afternoon from 4-9 pm. Her vocals will accompany their award-winning wine, beautiful scenery and wood-fired pizza. Their Sangria Sunday specials are in full swing each Sunday from noon-6 pm.
Heisen House Vineyards hosts a summer concert series every Friday from 6-9 p.m. Check their Facebook page for tonight's performance. Catered dinner available for purchase to accompany some local, refreshing vino.
Olequa Cellars is open this Saturday from noon to 5 p.m. and Brian's marking down some white wines to pair with the heat wave we're experiencing. 2011 Chardonnay $10.80, 2012 Riesling $22.50 and 2013 Cabernet Franc Rose' $13.50. You can also sit a spell under the shade and enjoy these wines by the glass.
Rusty Grape Vineyards is showing Ferris Bueller's Day Off on their lawn tonight beginning at dusk (I'm never sure what time that actually is, either).
Battle Ground Produce is hosting their weekly free wine tasting from 4-7 pm. Check them out on Facebook.
Emanar Cellars in Battle Ground is releasing their homemade Gazpacho this weekend. Perfect timing for cold soup, I'd say. Their newly unveiled tapas menu includes olives, almonds, a trio of cheeses served with quince paste spread over bread (very traditional Spanish tapas), as well as a few classic meat selections. Wine available by the glass, as well,
East County
English Estate Winery's Friday night dinner theme is kabobs. Music and food begin at 6 p.m. Head on back this weekend for their 7th annual Art & Wine Fair (Sat 11 am-7 pm & Sun noon-6 pm), featuring over 30 arts & craft booths and nine different musical acts to choose from.
Puffin Café floats along the port in Washougal. They have a limited wine selection but their menu is varied, the ambience is hard to beat in the summertime and their live music tonight (Friday) from 5:30-8:30 pm features solo guitarist, Nate Botsford, who's currently auditioning for American Idol. Come see him before he makes it big so you can say you knew him when.