Kim Crawford Sauvignon Blanc is my favorite Sauv Blanc to date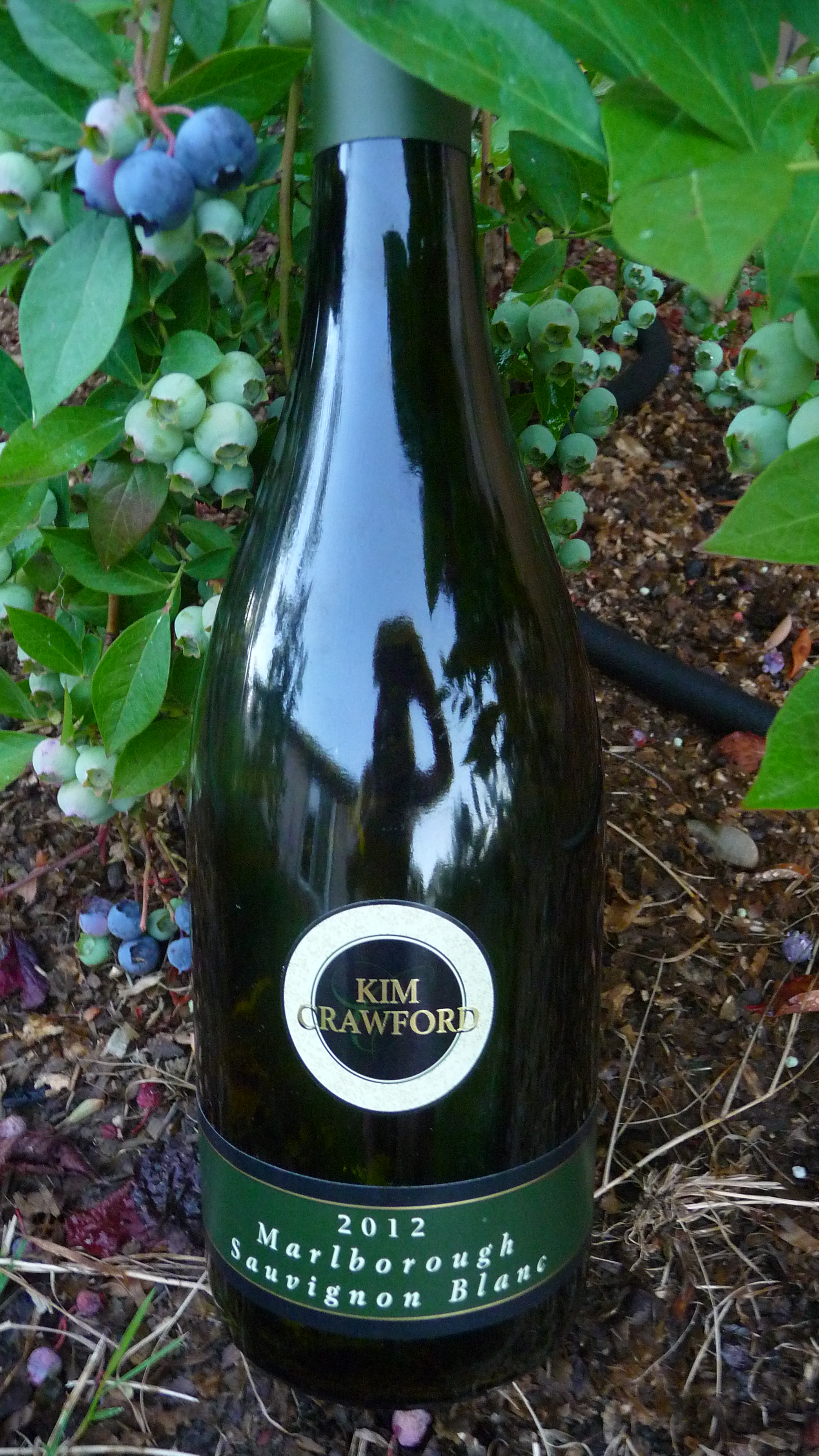 I've been on a Sauvignon Blanc kick lately but, to be fair, it's the weather. 80, 85 and 95 degree days have been our recent norm and near futures so reds aren't sounding appealing to me and I can even smell Sauvignon Blanc in the air on our recent hikes.
We were avid hikers for years but hadn't engaged in much since our Mt. St. Helens climb August of 2007. That summer we were scrambling up trails, training for that hike, with the tenacity of ants at a picnic. After conquering Mt. Defiance, I have to say St. Helens was pretty easy breezy.
My husband, in his infinite wisdom, decided we should hike St. Helens again this year and many of his family members and co-workers will be joining us. So it is with a bit of somber resignation that I forge on, motivated by the promise of a refreshing glass of perfectly chilled white wine about the cocktail hour.
Sauvignon Blanc has had some difficulties establishing itself, or so research tells me, in part because of its multiple labels. It's better known in France as Pouilly-Fumé and is interchangeable with Fumé Blanc, as well.
On the 4th of July sitting on our front porch enjoying the afternoon prior to "bombs bursting in air", I unconsciously brought a glass of 2012 Kim Crawford Sauvignon Blanc to my lips and the first word that hit my brain when my mouth encountered the wine was "luscious." It had a rounder, fuller mouth feel than any Sauv Blanc I've had to date. It was nearly a Chardonnay without the rich, buttery flavor that can make Chard too much at times.
There are certainly herbaceous notes in the 2012 Kim Crawford Sauvignon Blanc but it's in a flirty way that gives the wine depth while still having the tropical crispness one would expect from a Sauv Blanc. I didn't taste a lot of citrus in this wine; more melon and passion fruit.
This wine sips comfortably on its own. It's a terrific patio wine. It pairs nicely with salads; green, broccoli, pasta. Its lightly grassy characteristic lends itself to an accompaniment of asparagus. Lobster or crab would go very well as a result of the hint of buttery Chardonnay that it exhibits. A neutral cracker spread with goat cheese and drizzled with fig jam makes a light appetizer. This is currently my favorite Sauvignon Blanc.
2012 Kim Crawford Sauvignon Blanc from the Marlborough region of Australia is on sale 'til the end of August at Fred Meyer for $15.