2nd Annual Craft Winefest or a tour of Hood River wineries? It's a winning weekend either way.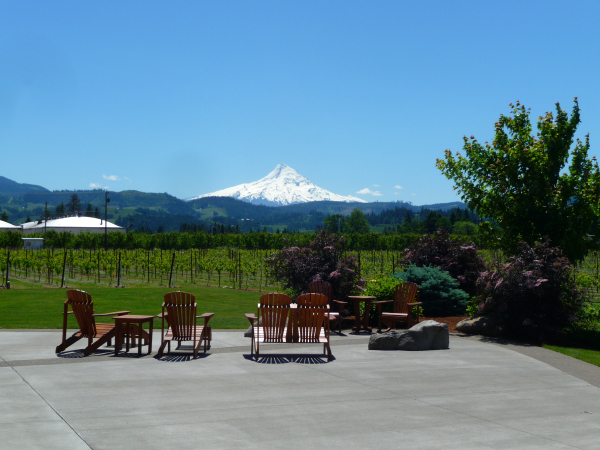 If this weekend is the one you've set aside to tour Clark County vineyards, you've chosen a great one weather-wise (forecasted 78 degrees today and 83 tomorrow) but you might want to save some driving and head down to Esther Short Park for the 2nd Annual Craft Winefest of Vancouver.
With 23 wineries represented (10 of which hail from Clark County), there's ample opportunity to find the new love of your life (in a glass, I mean) or reacquaint yourself with an old friend. It's also a perfect venue to compare several terroirs side by side. Representing from outside SW Washington are wineries from Walla Walla, Castle Rock, Bellingham and White Salmon to name a few.
For anyone not a fan of the vine (How could that even be?) 11 breweries are set up to pour the craft beer our area has become so well-known for. Brewing companies such as Heathen, Doomsday and West Highland have already gained a loyal following and have their hops on tap to increase their fan base.
There's food, vendors, music, shade and the 2nd Annual Craft Winefest benefits the Arc of SW Washington-an even better reason to come out and raise a glass. Note: This is a 21 and over event.
If a drive up the Gorge sounds more appealing, check out my blog on Wineries of Hood River featuring several terrific options. Pick up a Fruit Loop map at any of these locations and procure some fresh cherries to go along with a casual picnic. Add some history and exercise with a hike to the top of Multnomah Falls (the nation's second largest water fall) crossing the newly refurbished Benson Bridge along the way and you have the makings for an epic Pacific Northwest day.