Farrar's Bistro has a nice wine list, great outdoor seating and friendly service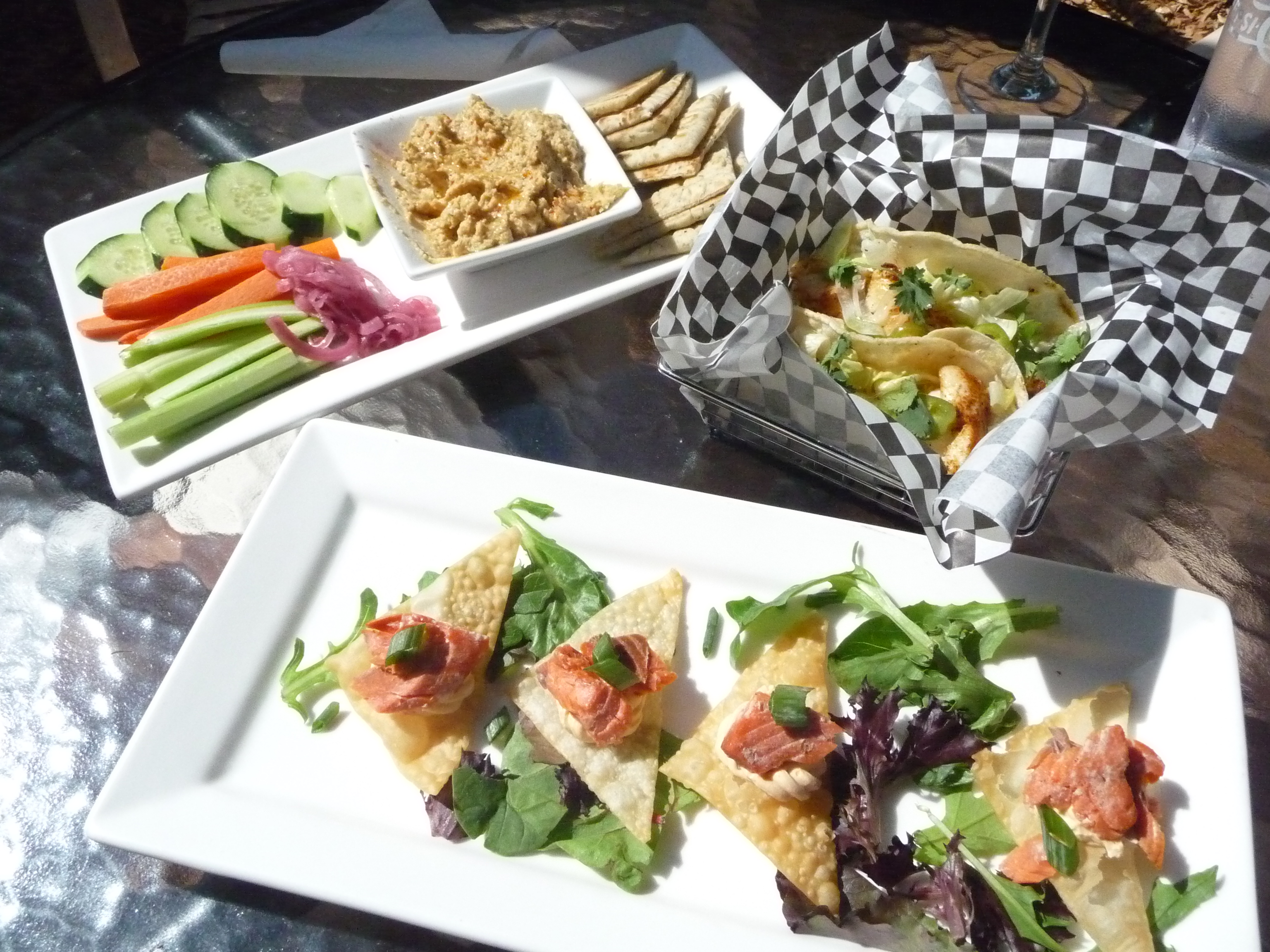 Farrar's Bistro, located in the Felida neighborhood of Vancouver has terrific outdoor seating, a thoughtful wine list and an enticing happy hour on their deck from 3:30-5:30 p.m. On a sunny day (and we're in for a lot of them this summer), it's an inviting place to be.
On a rainy day, their two indoor happy hours are terrific, as well (from 3:30-6 p.m. and, again, from 8:30-10:30 p.m.).
We took our pups with us on a beautiful day a couple weeks ago and they slept in the shade while we soaked up some rays.
I was tickled to see Oyster Bay Sauvignon Blanc on their wine list along with a Spanish brut, 2 California whites, 1 Italian Pinot Grigio, three Oregon whites, 4 California reds, 3 Oregon reds, 2 Washington reds and a Spanish Rioja. Glasses range from $7-$9.25 and wines are offered by the bottle, as well.
Our server, Mitch, was personable, accommodating and prompt with our drink orders. He offered extra information about the food we ordered and chatted with me a bit about the wine list in particular.
The Thai cream cheese that accompanied our wild salmon wontons had a sweetness that paired nicely with the smoked salmon. The flavor of their hummus was a little unexpected and we really liked it. I am a sucker for fish tacos and Farrar's red snapper tacos did not disappoint me. Dan's black and bleu burger hit the spot, was nicely plated and cooked just the way he ordered it.
Farrar's opened in 2007 so they obviously have staying power. The indoor décor is cozy and inviting and both their lunch and dinner menus have a varied selection of mouth-watering options. From snapper to lamb to pulled pork, bbq meatloaf to vegetarian wraps, there are enough inspired dishes to please everyone in a dining party, I would think.
They had me at their wine list and the fact that they're dog friendly so I know we'll be back.