First Friday and a premier Caymus Vineyards wine-tasting opportunity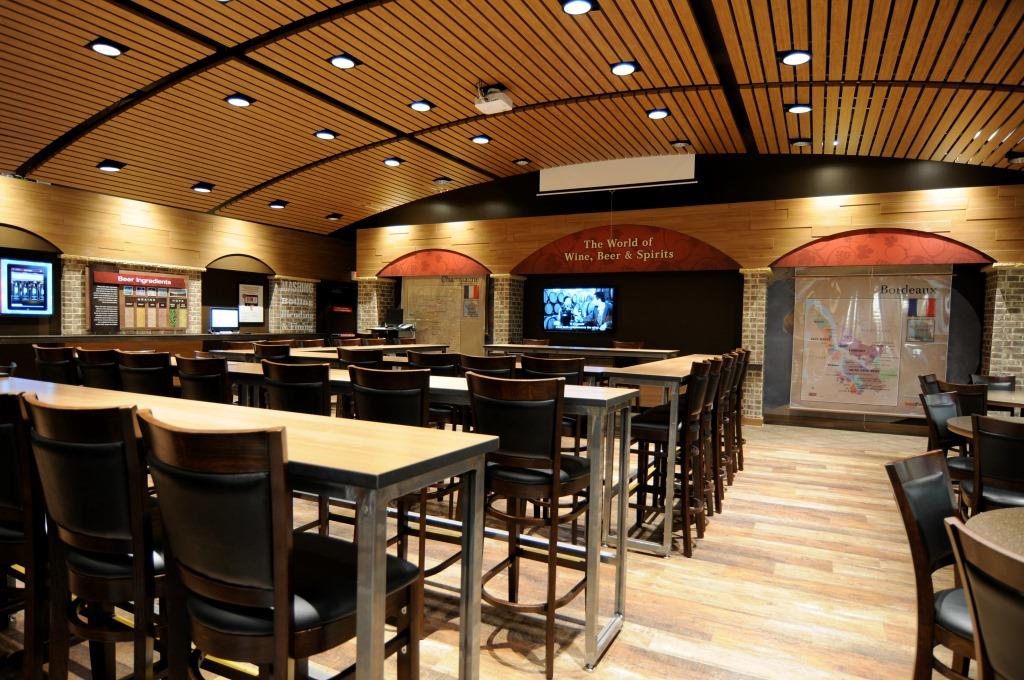 Today is First Friday which means a lot of shops throughout Clark County will be open late. The hours for Camas' event are 5-8 pm and June's theme is Camas Poker Tour. Ridgefield gets into the swing of things at 5 pm, as well. Battle Ground's First Friday event is sponsored by the many vintage stores. Old Town Battle Grounds coffee shop and deli, located in a 100+ year old church on Main Street stays open late, as well. Hours: 4-8 pm. The core of Downtown Vancouver's First Friday is an art walk but encompasses over 20 area businesses from coffee shops to art galleries to wine tasting. Live music going on at several First Friday events, as well.
Looking ahead:
Sat, June 14 – Total Wine & More has partnered with Caymus Vineyards to launch a live-via-webcast guided tasting. This is an exclusive event aimed at celebrating the 40th anniversary of Caymus' Napa Valley Cabernet Sauvignon. Attendees will be guided through 5 tastings and be able to interact directly with the winemaker. Hours: 1-2:30 p.m Cost: $20 each
Caymus was born out of the winemaking hobby of Charlie and Lorna Wagner. Their son, Chuck Wagner, winemaker and now patriarch of this family-run winery, has enjoyed great success over the past four decades as a result of his passion to craft a quality line of wines for all of life's memorable moments. Three of his children-Charlie, Joey and Jenny-have followed in the footsteps of the family business, making each label a true collaborative effort.
It's no surprise that Caymus received Wine Spectator's "Top Wine of the Year" award in 1989 for their 1984 Caymus Special Selection Cabernet Sauvignon. What is stunning is that Wine Spectator chose to award them the "Top Wine of the Year" award for their 1990 Caymus Special Selection Cabernet Sauvignon five years later. As a result, Caymus' Special Selection Cabernet holds the distinction of being the only wine to be awarded "Top Wine of the Year" twice by Wine Spectator Magazine.
Cabernet Sauvignon is often referred to as the king of wines. Admittedly, it's my favorite varietal. The tannin structure and full mouth feel just scratch an itch with wine lovers in a way that no other can. It holds up better to aging as a result of its strong qualities but, let's admit it, who wants to buy a $60 bottle of wine and wait for it to improve even more before popping it open to savor it? Fortunately, it's more common-place for producers to release ready-to-drink wine. In short, enjoy a bottle now and put another back to see how it develops over the next few years.
Napa Valley is one of the best producing regions in the world for Cab Sauv so it should be expected, in the hands of a gifted winemaker, to enjoy a premium tasting experience. Powerful fruit, noted in younger Cabs, is not as evident in Caymus Cabs. Caymus is synonymous with elegance; vanilla and toast on the nose from the oak, of course, some leather and spices, deep cherry.
This is the perfect wine for meat-eaters. A well-prepared steak or prime rib…sounding perfect for a Father's Day meal. It's also divine with mushrooms like porcini or cremini. Strong cheeses hold up well so consider a substantial cheese plate. I'd lean toward French cheeses just because France is the number one region for Cabernet Sauvignon and it'd be fun to play off that. Gorgonzola or bleu cheese crumbled over the main course or tossed in a fresh green salad with walnuts or pecans would also be good choices.
Total Wine & More holds free wine tastings every Friday, Saturday and Sunday at 4816 NE Thurston Way, Vancouver. There may be a fee associated with Special Events.