An elegant wine pairing with pecan-crusted Copper River Salmon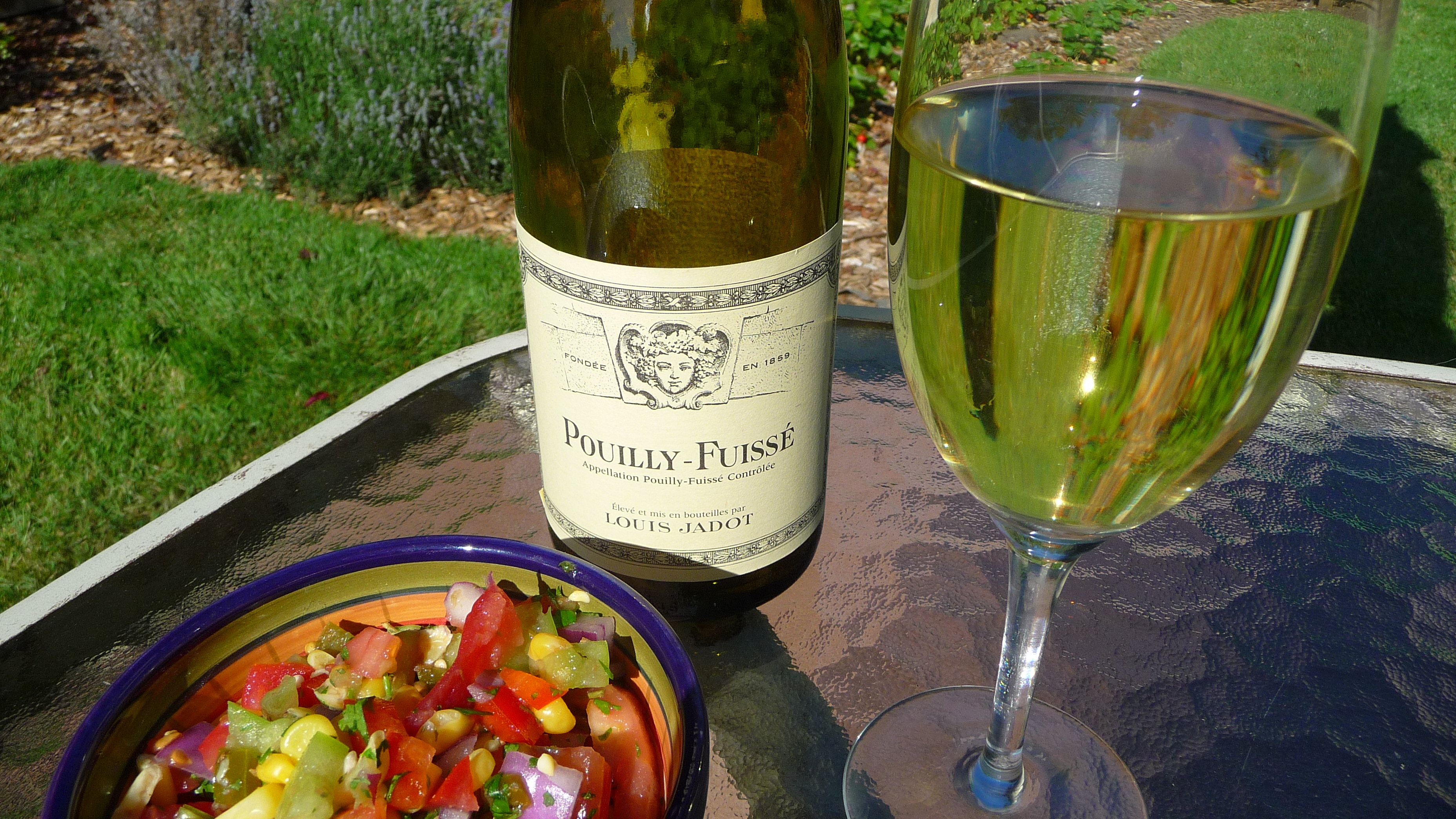 Wines in America have a relatively simple labeling method compared with Old World wines (I.e. France and Italy). In America, when browsing well-stocked wine shelves, one will come across Pinot Gris, Cabernet Sauvignon, Sauvignon Blanc or Merlot. The majority of these wines will probably be blended with a touch of something else-maybe 5-10%-but you can count on the fact that most of that wine is the grape varietal noted on the label.
It takes a little more research to understand that a Beaujolais is generally made of Gamay grapes or that a wine produced in the Mâcon-Villages of France is made from Chardonnay or wine produced in Bourgueil, France is made from Cabernet Franc.
Winemakers are doing a better job these days, however, to note on the back label what grapes are used for those of us who don't spend our days studying this sort of thing. So, if you pick up a bottle of European wine and everything on the front looks foreign (pardon the pun), flip it over and see what you can uncover upon further examination.
The other day we enjoyed an elegant 2012 Louis Jadot Pouilly-Fuissé -Appellation Pouilly-Fuisse Contrôlée with pecan-crusted Copper River salmon. It seemed nearly sacrilege to add anything to Copper River salmon but the sweet and savory of the pecan-crusted recipe that I acquired from our Texas friends several years ago paired beautifully with the sought-after salmon and the softness of the body of this 100 percent Chardonnay wine.
As the back label indicates, this wine comes from the Burgundy region and is light aged in French oak. I didn't get oak on the nose but I definitely tasted a touch of toast indicating some oak aging. The nose was so light that the best I could describe it would be wafts of floral in a breeze. It was so delicate and precious.
This 2012 Louis Jadot Pouilly-Fuissé was low in acid, had a hint of fat from the light buttery flavor (again, indicating a great salmon pairing), cleared the palate well. I could see it going with steelhead, too. Crab cakes would be another terrific food suggestion.
For a cheese plate, I'd suggest Brie or Camembert, something soft and creamy with light water crackers that don't have much of their own flavor…maybe some cracked pepper would be a nice touch.
A bottle of 2012 Louis Jadot Pouilly-Fuissé can be purchased at Fred Meyer right now until the end of June for $24 but this elegant wine is regularly priced at $35.
Pecan-Crusted Salmon
4 Tbsp pecan meal
1 Tbsp olive oil
1/8 tsp cayenne pepper
1/4 tsp lemon pepper
1/4 tsp garlic powder
1/4 tsp seasoning salt
20 ounces salmon fillet
To make pecan meal, process pecans in a blender on low 1 cup at a time. Pecan meal should be stored in airtight container in refrigerator. Mix pecan meal, oil and spices in a small bowl then coat the top of the salmon fillet. Add salt and fresh ground pepper to taste. You can either de-skin salmon before cooking or place salmon skin-side down on a lightly greased glass dish or cooking tray covered with aluminum foil. Cook salmon in oven at 400 degrees for 20 minutes. Serves 2.