There's a new kid in town. Welcome Village Vineyard.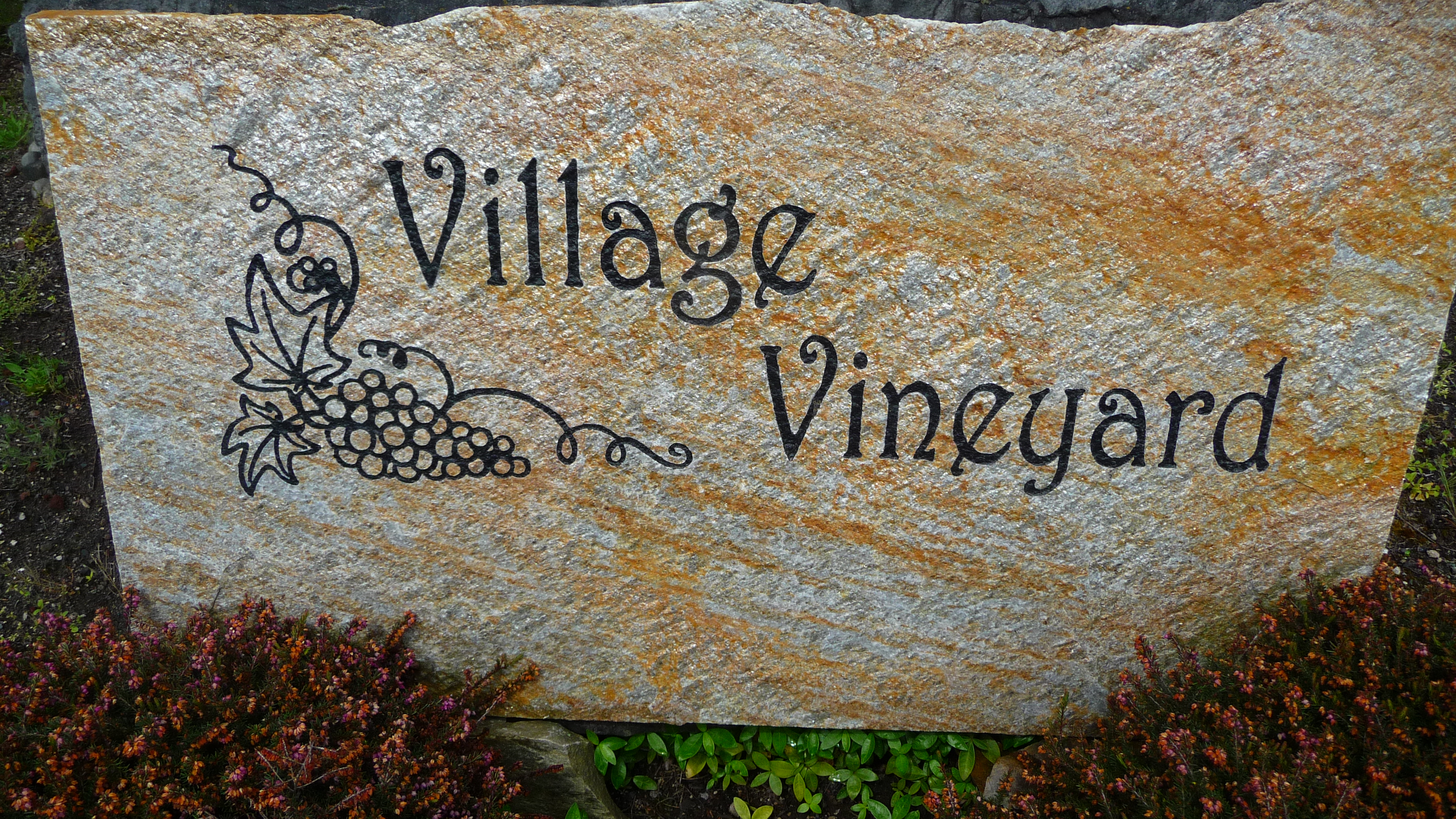 Area oenophiles will be excited to know that another winery is joining the growing list of options in Clark County. June 15 -Father's Day- is the projected opening of Village Vineyard located near Glenwood Heights Primary School and Laurin Middle School.
The dream of 83-year old, Patti Kuni, to own a winery began to form after the passing of her husband. According to events director, Julie Kuni, the elder Kuni wanted to do something new and different and leave a legacy to her grandchildren. Julie also admitted that Patti wanted a place to sit and drink wine and have it feel like a party every day.
Patti organized her loyal team and the hunt for suitable property to grow wine grapes on began. The site is crowned by a majestic home that sits on a hill and the slopes work well for the chosen vines. Since it had a house on it, they decided to incorporate it as a bed and breakfast. Outdoor entertainment areas are currently in place and there are also plans to complete an event center, making Village Vineyard a true destination winery.
An inviting covered deck has been constructed on the top level of the pump house and temperature-controlled wine storage building. It's Julie's intention to make that another outdoor entertainment space with rotating bands and tables for guests.
The Village Vineyard team is taking a different approach to their crop.
"We are doing a European tying method of growing grapes. None of the other wineries are growing grapes the way we are. Growing organically, no pesticides, using cover crops to get nitrates to the soil instead of having to add the nitrate and then everything we do is all organic," Julie said.
Dave Owen, facilities manager, went on to explain that they're using 24-inch tall rootstock (called wood) which cuts down on one year of growing time and makes the wood less susceptible to rabbit and deer damage. There's also no need for the grow tubes on the tall vines as seen at other vineyards. Village Vineyard purchased their wood from Napa, CA.
Winemaker, Andy Thomas, hails straight from Ankeny Vineyard in Salem. He is a 2005 graduate of The Institute for Enology and Viticulture at Walla Walla Community College. Thomas will be responsible for crafting the estate grown Chardonnay, Riesling, Pinot Noir and Pinot Gris grapes into palate-pleasing bottles of vino. Ankeny Vineyard has been Pinot-focused for decades so it'll be interesting to have Thomas' expertise in North County with these grapes in particular.
Currently Village Vineyard is sourcing their grapes from White Salmon Vineyard and Fjellene Cellars in Walla Walla. Julie hopes to open with a Chardonnay, Pinot Noir, Syrah, Cabernet Franc, Malbec and a Merlot. A second Pinot Noir and a dry, white blend of Muscat and Chardonnay will follow soon after to hit her target of eight wines in their tasting lineup.
Customers will be able to taste five wines and the tasting fee will be waived with the purchase of a bottle, much the same as many other area wineries operate. There will be a wine club with a three-bottle per quarter requirement and an end-of-the-year barbecue bash is being planned for wine club members. Village Vineyard will have food for purchase available either through a caterer or area restaurant and small cheese and cracker plates that pair well with the wines. People are allowed to bring their own snacks, however. Julie and the rest of the staff are encouraging an atmosphere where patrons can purchase a glass of wine and feel comfortable to hang out.
A selection of beers and soft drinks will be on hand, as well, and live music by local musicians will be featured weekly.
Unique to Village Vineyard is their gift shop stocked with oils, salts and lavender and rosemary products from their on-site fields. Maybe there'll even be products a few years down the line from the olive trees being planted around the perimeter of the grounds.
Village Vineyard is located at 9400 NE 134 Street, Vancouver. Phone (360) 953-8562. Look for them soon on the internet at www.villagevineyard.com. Hours: Sat noon-6 p.m., Sun 11 a.m.-5 p.m.