Sauvignon Blanc is a perfectly-balanced warm-weather wine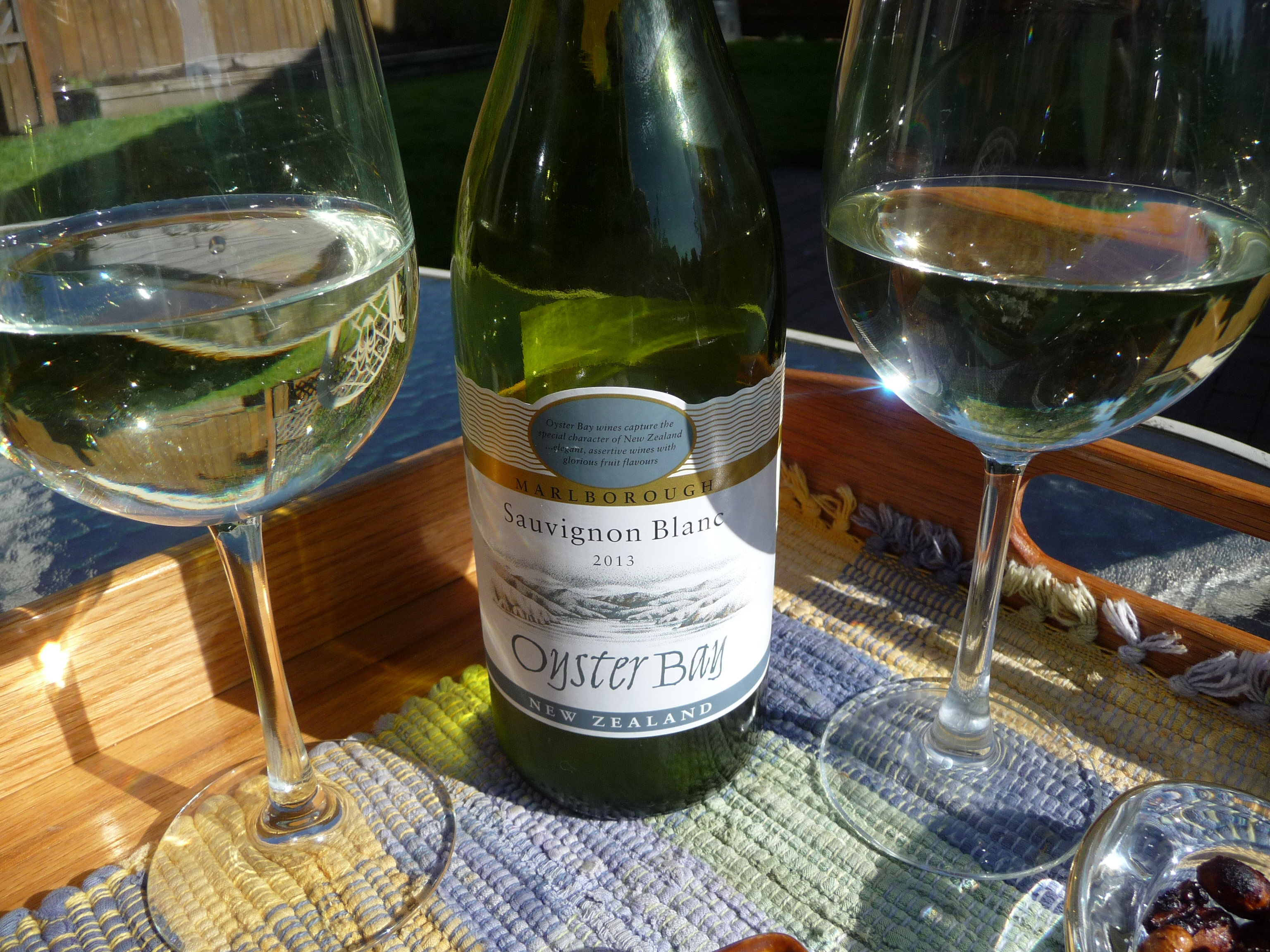 Red wines have become wildly popular in the last several years on the tails of reports that consuming it provides a myriad of health benefits. Certain red wines (i.e. Cabernet Sauvignon and Merlot) contain melatonin which is an antioxidant and induces sleep. Resveratrol is the really big one, though, with claims that it increases life span and combats heart disease. I used to work for an HMO and it was actually prescribed in limited situations to inpatients and I've had family members who've had heart issues and one of the overriding recommendations is to add a glass of wine most nights to their regimen.
I admit that I jumped on the red wine over white wine bandwagon and do lean toward reds but on days like today, it's difficult to argue that a Pinot Noir could replace a crisp glass of white wine.
I'm partial to Sauvignon Blancs from New Zealand-the Marlborough region, in particular. I've just never had one I didn't care for. There's a light steely minerality to them, citrusy notes like lemon or like as opposed to orange.
The 2013 Marlborough Oyster Bay Sauvignon Blanc (New Zealand) is a typical, mouth-pleasing, lazing-on-the-patio bottle that's lightly floral, medium-bodied and off-dry. It's higher in acid so pairs well with goat cheese or maybe blue cheese, something sharper not creamy. Of course, Thai food or even a terrific, smoky paella would be a wonderful choice.
Back to the health benefits of wine. More recent research is finding that white wine has the same health benefits as red wine and, in fact, some that red wines don't have such as weight loss and white wine might fight cancer better than red wine. Researchers are still plying mice with great vintages in an effort to confirm this theory while I know several people personally who would volunteer for a human study.
Of course, IN MODERATION must be exercised because too much of anything is simply too much. Dark chocolate has also been found to be good for us but an entire bar is not a serving size, folks.