Port tasting in its birthplace.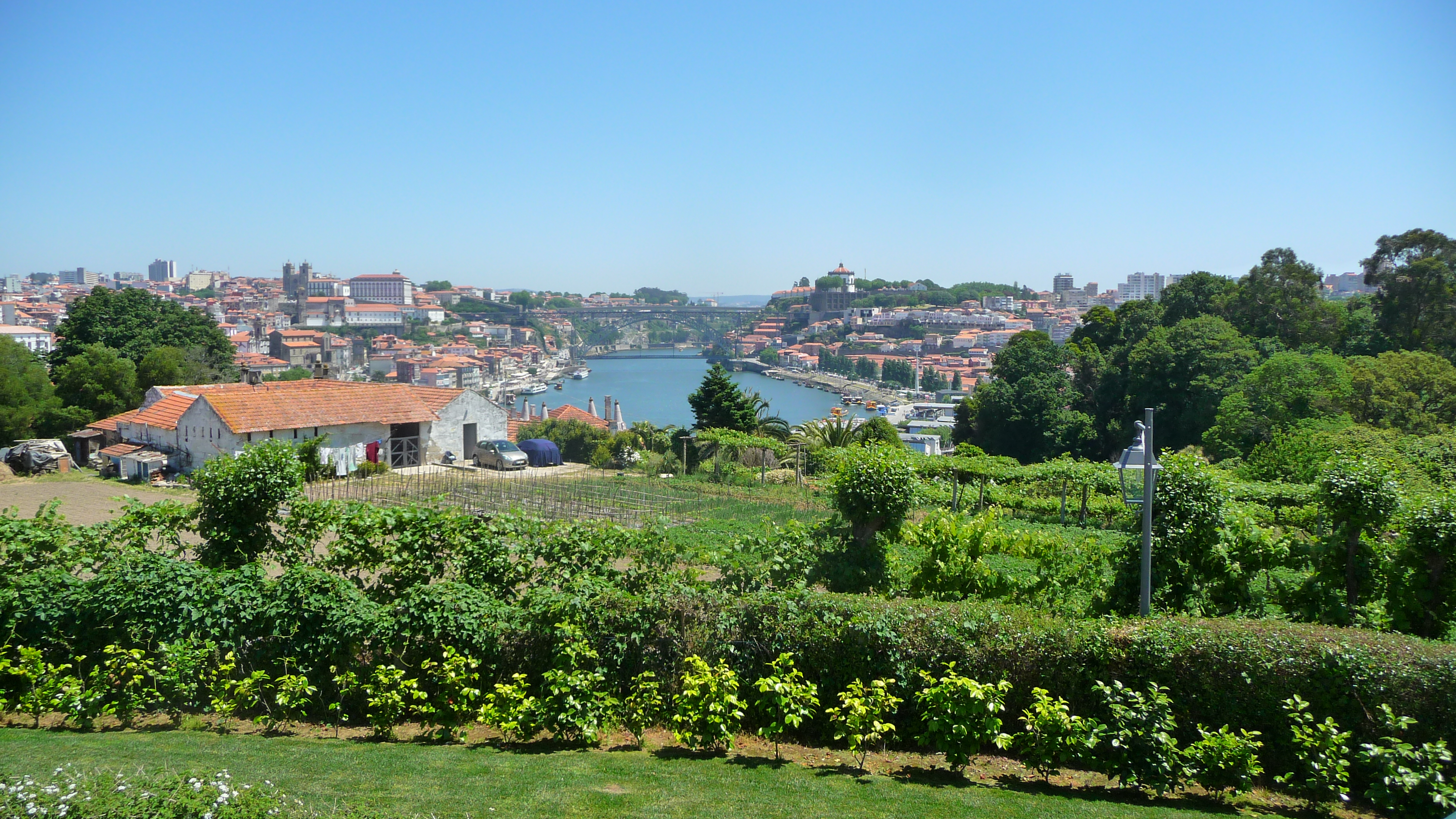 While port doesn't seem to enjoy the same popularity in the Northwest as it does in other areas or other countries around the globe, the Douro Valley of Portugal is where the grapes are grown and the delectable dessert in a glass is crafted.
Port has the only wine-growing region in the world where the product is grown in one place and aged elsewhere. Every decision made is to capture the naturally high sugar content of port; harvesting the grapes in late October-November, continuing to foot-tread 20 percent of the grapes in large tanks called lagares as opposed to using machines and allowing the end result to sit for one winter up the river in the Douro Valley before making its way to Vila Nova de Gaia where it will rest another winter before being aged in vats or barrels depending on the type of port desired.
Port also comes from the largest mountainous wine-making region. The roots of the famed port grapes stretch 3- 4 meters (roughly 10-13 feet) and, because of the rocky terrain, each grape is still hand-picked; an arduous task of love and commitment to the end result. Although many grapes go into growing port, the main varieties tend to be Touriga Nacional, Touriga Franca, Tinta Barroca and Tinta Roriz
Here in Porto one has a veritable feast of port wine lodges to tour and producers to sample from – across the Douro River in Vila Nova de Gaia where we called home for three nights. We chose W & J Graham's, established by two brothers in 1820, and the hike up the hill (it's the last one in the lodge line-up) was appreciated after several days of indulging and afforded sweeping vistas of the area.
Several tasting options are available at W & J Graham's but that's not the case everywhere so choose wisely. We decided on two 10 euro tastings so we could share three samplings of their tawny ports and three of their ruby but it goes as high as 50 euro with one sampling of a very old port. The pours are generous, our tour guide was knowledgeable and entertaining and our group was rather international; USA, Germany, New Zealand and Australia.
Incidentally, the lady from New Zealand advised us that winery tastings there rarely come with a fee and, if they do, it's nominal. Having been to Napa Valley, she was aware that US tastings can be rather pricey but I've found that comparison with many things from the US to other countries. We actually paid 1.70 euro for two refreshing glasses of Vinho Verde on a central square in Villa Real the other day.
Tawny ports with their toasted and caramel notes pair best with sweet desserts and dark chocolate while ruby ports have more fruit-forward notes like stewed plums and go well with cheeses, milk chocolate or a fruit cup which is a popular dessert option in the Douro Valley. White ports are also made and work well as an aperitif or end of meal drink, depending on the style.
Once opened, a bottle of port is best consumed within two weeks to one month (ruby to tawny). Since a port is aged before bottling, there's no benefit in putting up a bottle to age longer (Graham's has one exception to this rule but it's extremely rare). At 19-21 percent alcohol and a high sugar content, a couple ounces is the perfect digestif. So, pop the cork and sip what you've been missing.
.