Charlie's Bistro in downtown Vancouver has an inviting patio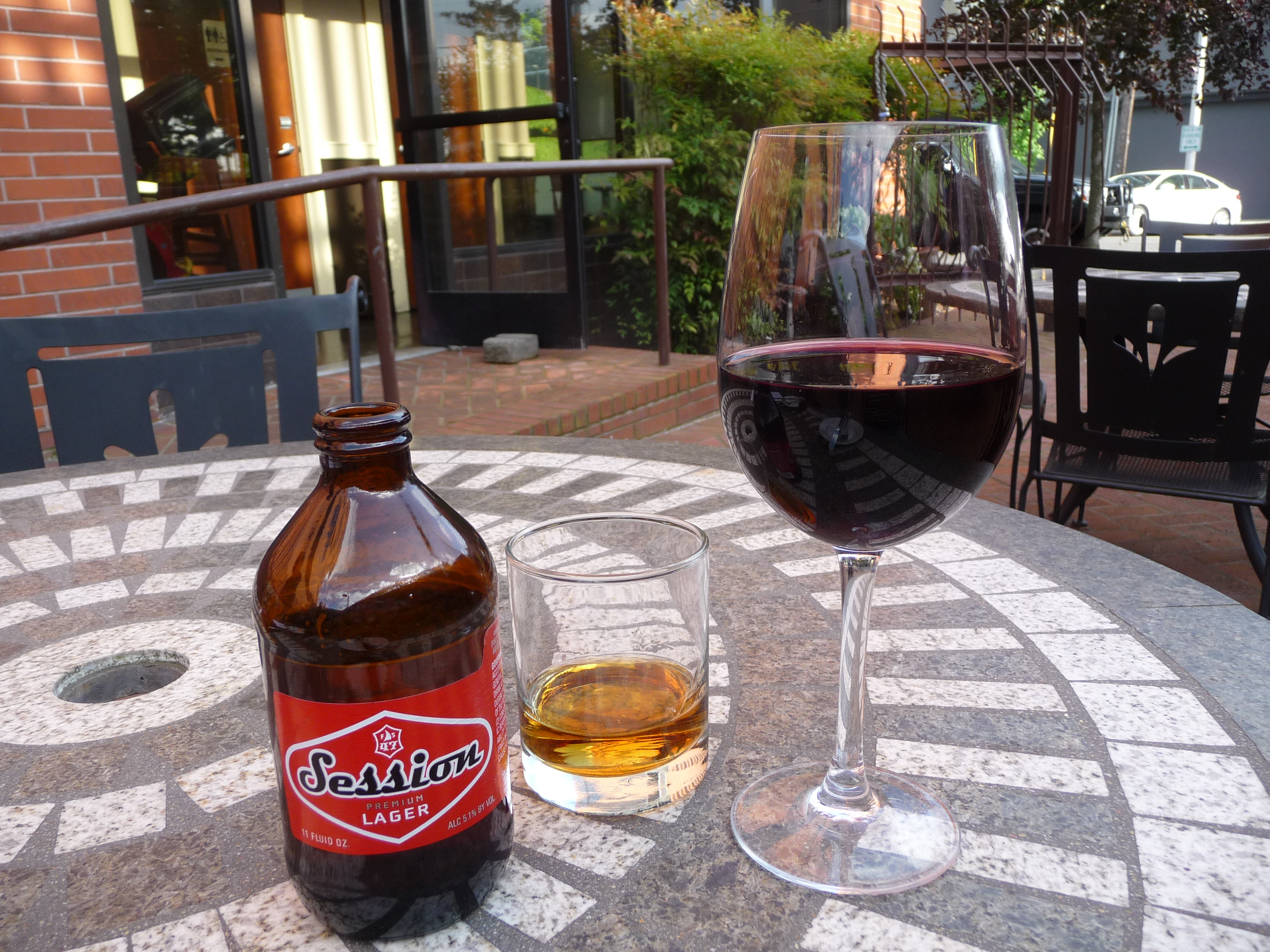 Charlie's Bistro is a wonderful restaurant in downtown Vancouver that has a quality selection of wines as well as a full bar and amazing food.
Take advantage of the gorgeous day by meeting some friends at their outdoor courtyard area. Charlie's Monday special is 50 percent off all bottles of wine $50 or under. Their happy hour menu is tempting, as well.
Last week I enjoyed their 2009 Eos Petit Sirah from Paso Robles. The appearance of deep plum with a nose of cherry and deep plum, this Sirah has medium acid, medium tannin – ergo medium bodied. It's approachable and accommodating. Not too dry or too fruity.
It paired well with the chosen appetizer of baked goat cheese (a mixture of olive tapenade, capers and tomatoes to spread on crostini). We also enjoyed their crudité platter of hummus and a light dressing accompanied by carrots, celery, tomatoes, cauliflower, red & yellow peppers but a white wine would've been a nicer option for these nibbles.
Our served (KC) told me that their Seven Falls 2010 Merlot from Wahluke Slope is very nice, as well. I need to remember that because I always order the Petit Sirah.
Happy hour runs from 3-6pm. Tuesday night is Martini night, happy hour all day on Wednesdays live music on Fridays and Saturday is flight night. There's always something going on at Charlie's and the wait staff is top-notch. I've never had poor service at Charlie's. It's a terrific, go-to establishment.
Okay, I have to pack. We leave early in the AM for two weeks in Spain and Portugal. Keep checking in here where I'll share our travels.
**If you like what you're reading, follow Corks & Forks by clicking the 'Follow' button on the bottom right-hand corner or follow Corks & Forks (News/Media Website) on Facebook.