Happy Mother's Day Weekend. Lift a glass to mom.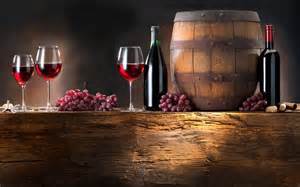 What mom wouldn't want to celebrate the weekend at a local vineyard or tasting room? English Estate Winery is hosting their 111-year anniversary party from noon-6 pm tomorrow (May 10) and will be open for Mother's Day tastings on Sunday from noon-6 pm, as well.
Purple Star Wines is owned by a local couple (Kyle and Amy Johnson) based out of Brush Prairie who've been making wines under two labels – Purple Star and Native Son – in Richland since 2008. Back in January I tasted a crisp Purple Star Sauvignon Blanc and their 2009 Cabernet Sauvignon, which received 90 points from Wine Spectator. All their grapes are sourced from Red Mountain, Horse Heaven Hills and the Wahluke Slope. That says a lot about the character of Purple Star Wines right there. This Saturday from 9 am-3 pm you'll find Amy at the Vancouver Farmers Market and then making an appearance at Cellar 55 from 4-7 pm. Stop in to meet her, taste their wines and stick around for live music from 6-8 pm.
Olequa Cellars in Battle Ground, which is open every other Saturday, will be open this Saturday, May 10 from noon-5 pm for tastings. Stop by and taste Brian's artfully-crafted wines.
Downtown Vancouver
Cellar 55 Tasting Room – 1812 Washington Street; Thu 4-8 pm, Fr 2-8 pm, Sat noon-7 pm, Sun noon-6 pm. Purple Star wine club Spring release party from 5-7 pm; live music from 6-8 pm.
Burnt Bridge Cellars – 1500 Broadway Street; Sat-Sun noon-5 pm.
East Fork Cellars – 605 Esther Street (in Old Slocum House); Fri-Sun noon beginning at noon (Ridgefield location now closed).
Orchards area
Total Wine and More – Sat noon-6 pm and Sun noon-5 pm-Tasting top 15 wines of summer under $15
East County
English Estate Winery – 17806 SE 1st Street between 192nd Avenue and 164th Avenue-hours: Fri noon-6 pm, Sat-Sun noon-6 pm, Mon 4:30-7 pm; Live music and catered food every Friday night from 6-9 pm.
Birch Street Uptown Lounge – 311 NE Birch Street, Camas; Mon-Sun 4 pm-midnight with live music Fri and Sat beginning at 7:30 pm.
Krystal's Champagne Lounge – 500 NE 4th Avenue, Camas; Wed-Thur 5 pm-11 pm, Fri-Sat 4 pm-midnight.
North County
Confluence Vineyards & Winery – 19111 NW 67th Avenue, Ridgefield, WA 98642; Sat-Sun noon-6 pm.
Gougér Cellars – 26506 NE 10 Ave, Ridgefield; Wed-Thu 11-6 pm, Fri-Sat 11-8 pm, Sun noon-5 pm.
Bethany Vineyards and Winery – 4115 NE 259 St Ridgefield; Fri-Sat noon-6 pm, Sun noon-5 pm.
Three Brothers Vineyard & Winery – 2411 NE 244 St Ridgefield; Fri 1-6 pm, Sat noon-6 pm, Sun noon-5 pm.
Moulton Falls Winery – 31101 NE Railroad Avenue, Yacolt (25 minutes north of the Battle Ground Fred Meyer); Fri 4-9 pm, Sat noon-9 pm, Sun noon-6 pm. Fri and Sat live music beginning at 6 pm.
Heisen House Vineyards – 28005 NE 172 Ave, Battle Ground; Sat-Sun noon-5 pm. Connect with them on Facebook.
Olequa Cellars – 24218 NE 142 Ave, Battle Ground; every other Sat (tasting May 10), noon-5 pm, also by appt.
Rusty Grape Vineyards – 16712 NE 219 St, Battle Ground; Wed-Thu 4- 9pm, Fri-Sat noon-10 pm, Sun noon-6 pm. Live music every weekend.
Emanar Cellars – 1113 SE Rasmussen Blvd, Battle Ground; Fri-Sat 2-8 pm. The first area Spanish tasting room. Located at the east entrance of Battle Ground Village.
Battle Ground Produce – 915 E Main Street, Battle Ground; weekly wine tasting from 4-7 pm; check Facebook to confirm
**If you like what you're reading, follow Corks & Forks by clicking the 'Follow' button on the bottom right-hand corner or follow Corks & Forks (News/Media Website) on Facebook.