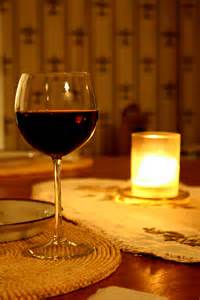 The weather promises to be cooler as the weekend approaches but there's only a slight chance of rain called for this evening – a perfect opportunity to enjoy the First Friday Art Walk going on in downtown Vancouver tonight. Pick up a Hot Sheet at Vancouver's Downtown Association site for all the goings on. Cellar 55 and East Fork Cellars are hosting live music in addition to being open extended hours.
For Saturday and Sunday, it's always warm inside the area tasting rooms. Cheers!
Downtown Vancouver
Cellar 55 Tasting Room – 1812 Washington Street; Thu 4-8 pm, Fr 2-8 pm, Sat noon-7 pm, Sun noon-6 pm.
Burnt Bridge Cellars – 1500 Broadway Street; Sat-Sun noon-5 pm and for First Friday Art Walk from 4 pm-8 pm with small plates from Class Cooking.
East Fork Cellars – 605 Esther Street (in Old Slocum House); Fri-Sun noon beginning at noon (Ridgefield location now closed).
East County
English Estate Winery – 17806 SE 1st Street between 192nd Avenue and 164th Avenue-hours: Fri noon-6 pm, Sat-Sun noon-6 pm, Mon 4:30-7 pm.
Birch Street Uptown Lounge – 311 NE Birch Street, Camas; Mon-Sun 4 pm-midnight with live music Fri and Sat beginning at 7:30 pm.
Krystal's Champagne Lounge – 500 NE 4th Avenue, Camas; Wed-Thur 5 pm-11 pm, Fri-Sat 4 pm-midnight.
North County
Confluence Vineyards & Winery – 19111 NW 67th Avenue, Ridgefield, WA 98642; Sat-Sun noon-6 pm.
Gougér Cellars -26506 NE 10 Ave, Ridgefield; Wed-Thu 11-6 pm, Fri-Sat 11-8 pm, Sun noon-5 pm.
Bethany Vineyards and Winery – 4115 NE 259 St Ridgefield; Fri-Sat noon-6 pm, Sun noon-5 pm.
Three Brothers Vineyard & Winery – 2411 NE 244 St Ridgefield; Fri 1-6 pm, Sat noon-6 pm, Sun noon-5 pm.
Moulton Falls Winery – 31101 NE Railroad Avenue, Yacolt (25 minutes north of the Battle Ground Fred Meyer); Fri 4-9 pm, Sat noon-9 pm, Sun noon-6 pm. Fri and Sat live music beginning at 6 pm.
Heisen House Vineyards – 28005 NE 172 Ave, Battle Ground; Sat-Sun noon-5 pm. Connect with them on Facebook.
Olequa Cellars – 24218 NE 142 Ave, Battle Ground; every other Sat (last tasting Apr 26), noon-5 pm, also by appt.
Rusty Grape Vineyards – 16712 NE 219 St, Battle Ground; Wed-Thu 4- 9pm, Fri-Sat noon-10 pm, Sun noon-6 pm. Live music every weekend.
Emanar Cellars – 1113 SE Rasmussen Blvd, Battle Ground; Fri-Sat 2-8 pm. The first area Spanish tasting room located at the east entrance of Battle Ground Village.