Leaving Dallas and headed for San Antonio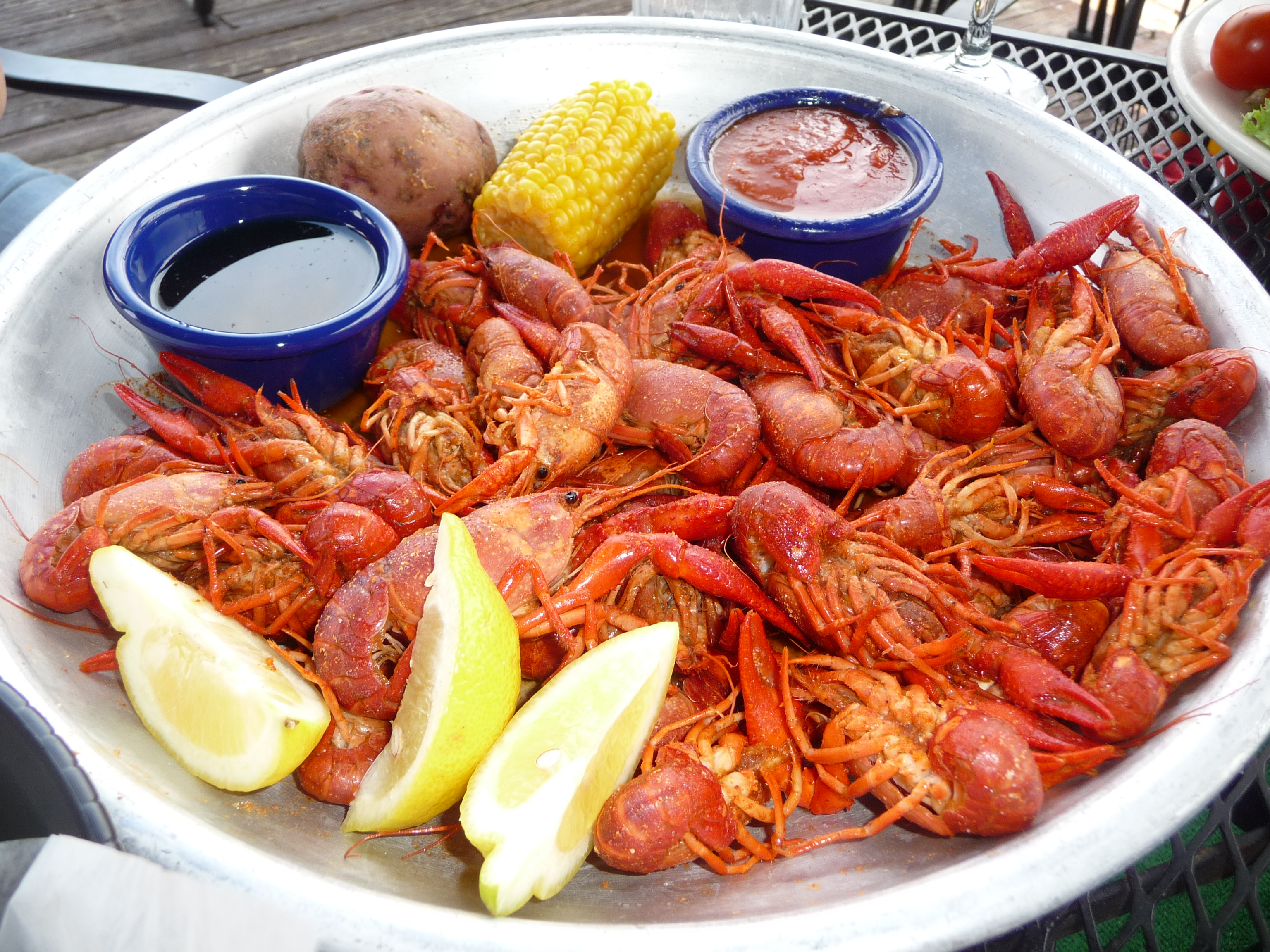 We said goodbye to Dallas yesterday and headed to San Antonio.
Our friends have lived in Dallas for over a decade so we've been several times. We've been to jazz concerts, walked the downtown streets at night, been sailing, hiking, toured the Western Currency Facility (which is fascinating if you have a tour guide who's genuinely interested in sharing the process like the one we had), spent an afternoon at the zoo, seen the grassy knoll where Kennedy was shot (in the big D and Fort Worth according to our dear friend who knows how naive I can be). Dan's been to a baseball game with 'the guys' while my girlfriends and I have sipped drinks at rooftop bars which is particularly refreshing as the heat of a Dallas day cools under the evening skies. 
This visit we did a lot of visiting but we did manage to have a long and relaxing lunch on the deck of The Oasis Restaurant on Joe Pool Lake. Steph had a tempting-looking plate of fresh crawfish and my husband took the waitress's dare and sucked out one of the heads. I had to turn away because it was after I'd eaten some delish fish tacos and I figured they wouldn't taste as good coming back up. I'm not a white wine drinker but in the heat the Sauvignon Blanc I chose was refreshing. 
We've been to Grapevine a couple of times but it's about a 20-30 minute drive from our friends' house and has a terrific street of unique boutiques, wine shops, cafes and perfectly-time festivals with live music. We popped into a particularly inviting one called One Posh Place with a friendly manager, Kimber McJunkin, working the counter. They had terrific home decor items, jewelry made by local artists and a place with toys and books that little ones could entertain themselves in. At The Spice & Tea Exchange Steph found some rubs and spices she couldn't pass up but I thought their line of flavored sugars was unique. Peppermint Patty sugar would be great in a hot cocoa, right? Of course I had to corral Dan & Steph to wine taste at D'Vine Wine  where their grapes are sourced from Lodi, CA. The Sparkling Almond tasted like a crepe but the earthy Cabernet Franc and spicy Sangiovese won us over.
In Cowtown we finally saw the famed Stockyards of the cattle driving days. Gone are the thousands of cows and sheep but many of the buildings still remain filled with bars dripping with ambience and belting out the famed
honky tonk sound of up and coming singers as well as some pretty famous ones playing at the renowned Billy Bob's. 
Pappadeux is an upscale seafood chain with over 26 locations, the majority located in Texas. The outdoor seating and structure of the restaurant really drew us in though our friends had wanted to take us to this place on previous visits. Exceptionally attentive waitstaff and an extensive seafood menu is their focus.