Italy 2006 wrap up. Caution…it's long!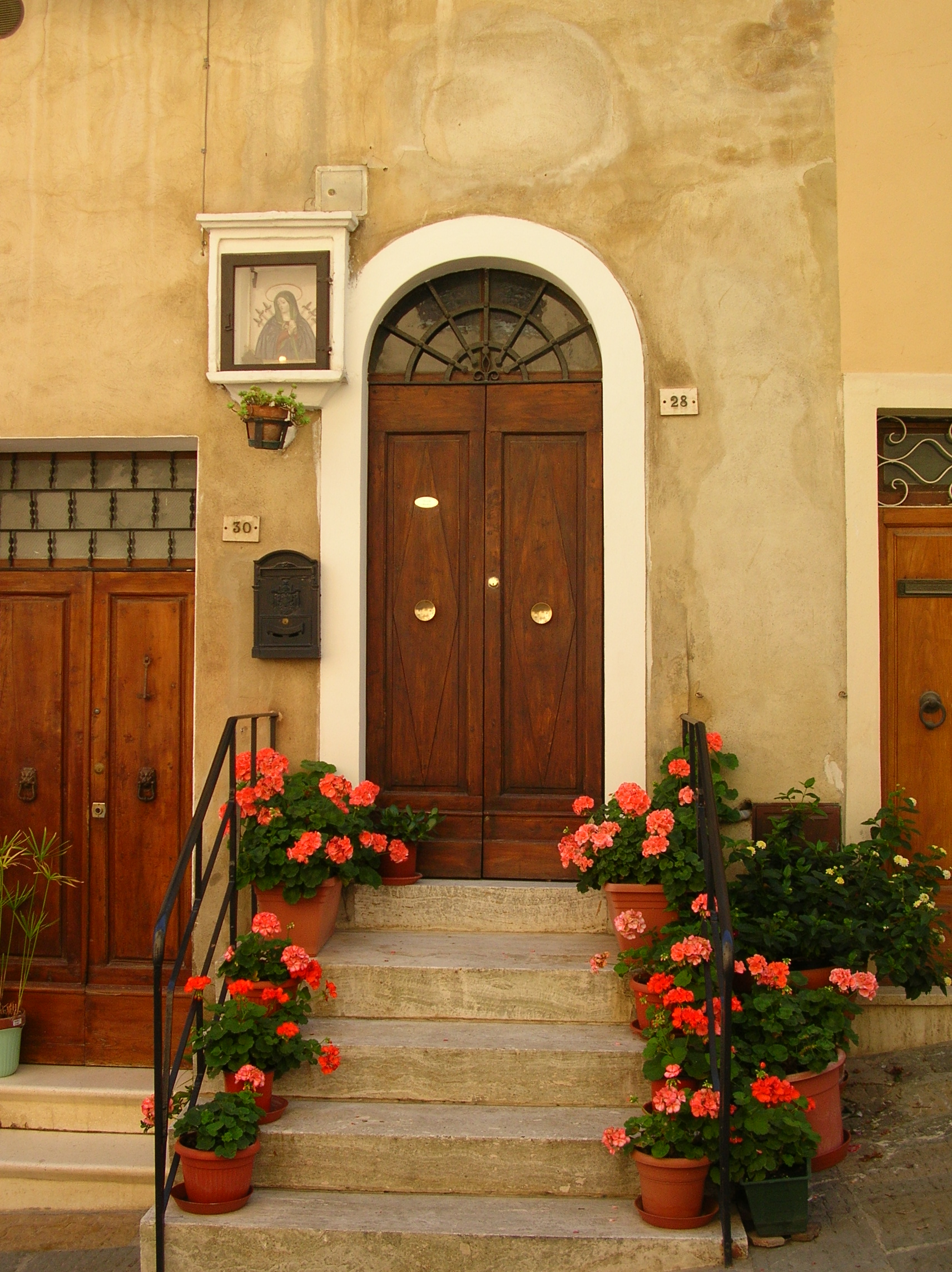 I left off in Rome clear back on March 19 and then life became hectic and it seemed overwhelming to continue the retelling of our first Europe visit. But today is the day!
The third day of our 15 night trip found us saying arrivederci to Rome but not before touring the famed Borghese Gallery. Per travel book recommendations, we had a 9 am reservation so waltzed right in while an impressive line of tourists without a reservation was already forming. Bernini's statutes were the highlight – The Rape of Proserpina was the most impressive. Something so expressive in the marble. David is self-explanatory. Apollo and Daphne captured as she turns into a tree; the look of loss and desperation in his eyes at no longer being able to caress his beloved. Aeneas – a son carrying his frail father on his shoulder much like some feel today being the awkward caretakers of our aging parents.
The Autostrada, we decided, was much ado about nothing. 'Oh, my gosh, they drive so fast.' 'Oh, my gosh, you can go 120 over there.' Poo, they drive about the same on the freeway system except they actually leave room between cars unlike us Americans who think the two-cars length in front of someone else is left for them to squeeze into. I think Italians drive as though they expect an accident and, thus, we saw very little evidence of problems whereas we seem to drive like the whole thing is a dream sequence.
By about 5 pm, we were pulling into the most unbelievable hilltown…Montepulciano. Here I had found a fantastic 1 bedroom apartment for our 7-night stay in Tuscany for $520 USD. The 'smaller apartment' as our host, Giacomo, referred to it turned out to be about 1,000 square feet. Jeesh, I wonder what the 2-bedroom looked like. We strolled the cobbled streets reveling in our very presence in this fairy-tale place. So many times we'd watch travel shows and dreamed of 'some day.' The world seemed so small and possible yet I was drunk with awe over the cultural differences.
We enjoyed enotecas, osteria, trattorias, churches, piazzas. We spent three hours dining each evening in restaurants that literally locked their doors to new patrons after all the tables were filled with the dinner guests of the evening. We marveled at the decadence of being served a carafe of wine followed by an antipasti followed by our chosen primi, secondi, contori, dolce (which tended to be a cheese plate with honey, or complimenting plum sauces) and, hey, a digestivo? Good grief, yes. I need it at this point. Lol! Let's not forget la passeggiata (the Italian art form of walking in the evening), to settle all the food, no doubt, but once it's settled, it's time for a scoop of gelato before bed.
Pecorino was a big surprise of our trip. Now more mainstream in nicer cheese shops in our area, it wasn't so much in 2006 and, for Italians, is a given they grow up with. This strong, hard sheep's milk cheese pairs swimmingly with the plum sauces and, we've since discovered, fig jam. Many stores that we visited in the hill towns use Etruscan tombs as wine cellars or to age their cheese and tourists are welcome to meander the web but, be warned, it is a web and there's no liability for losing stupido tourists.
Okay, I have to say, European bathrooms are an adventure. The sink is often operated by foot pedal which is so much more intelligent than America. Hey, that's how doctors scrub up before surgeries. Past that, I'm not keen on squat toilets though I have had to use a few. I suppose the upside is it builds quad strength. I used several bathrooms that were unisex and several that were attended so paying for the cleanliness was encouraged. I actually had an attendant take toilet paper out of my hand at the Vatican bathrooms. I had been to a few bathrooms that didn't have toilet paper so I was stocking up. Did she think I was going to sell it on Ebay as a souvenir? If not for the funny travel anecdotes, what would be the point, right?
In our time in Tuscany, we traveled to San Gimignano famed for its 14 of 60 medieval towers still standing; Siena where I shot a video for my mom of me twirling in Il Campo, one of my favorite main squares in Italy (a promise is a promise); Montalcino where I had grappa for the first time and agree that it's an acquired taste; Pienza which is famous for their pecorino; Assisi which has a sleepy Roman arena with a neighborhood now built up around it. Assisi also has an old printing press used to make fake documents for Jews escaping Nazis in 1943-44 and the Temple of Minerva which is a 1st century BC church that still has the original Roman temple floor stones with drains for blood sacrifices flanking its alter; Radda in Chianti which had too many shops for me; Castellina in Chianti where we actually Chianti-tasted and enjoyed better; Arezzo with its fantastic Roman ruins.
For me, personally, I think Orvieto was my second favorite hill town. The Duomo had many students out front sketching its façade that tells the story of Creation-the tree of Jesse, New Testament and Last Judgment (with Hell on the bottom). It's said that in 1263 a priest doubted that bread used in communion could be transformed into the body of Christ. During a Mass, he held up the bread and it began to bleed, running down his arms and dripping onto the linen cloth now housed in a silver-gilt reliquary in the Duomo. That'll make a Believer out of someone! There's also a terrific underground tour of 100 yards of Etruscan caves. There are at least 1200 Etruscan caves in Orvieto and only 400 had been mapped in 2006.
Cortona was the hill town I was most excited to see. Andre Rieu performed here in a piazza which I could not find. I looked ALL OVER (you can ask my husband of infinite patience). I decided they must've added facades to a piazza but the Medici Fortress had stunning views.
It made sense to me to spend our last three nights in Bologna but I lost count of how many locals asked us why we were there. My gut tells me where to go and go I must. Our hostess for the stay was Talia who rents two bedrooms out of one wing of her third story apartment and serves gynormous breakfasts when Italians aren't really known to eat much for breakfast. I didn't have the heart to tell her I don't eat meat. Even my husband had his fill of pork by Day Two. She reminded me of my mom…anyone's mom who's sure you need to gain a few more pounds.
We visited Ferrara with its flea market; Ravenna known for its mosaics and Dante's Tomb; Rimini and Cervia which is where I waded into the Adriatic Sea for the first time in my life and was high as a kite about it. I would absolutely recommend this gritty city.
Take away Italy points: The silver green of the olive trees, formaggi misti (cheese platters), ducking into little wine stores for superior glasses of wine at a minimal price,  numerous gelato flavors like peach, mango, nutella and stracciatella (choc chip), tonno (tuna) paninis, cypress-lined roads and men who kiss my cheeks and exclaim "For you, everything in Italy is free!"