Bragging on Emanar Cellars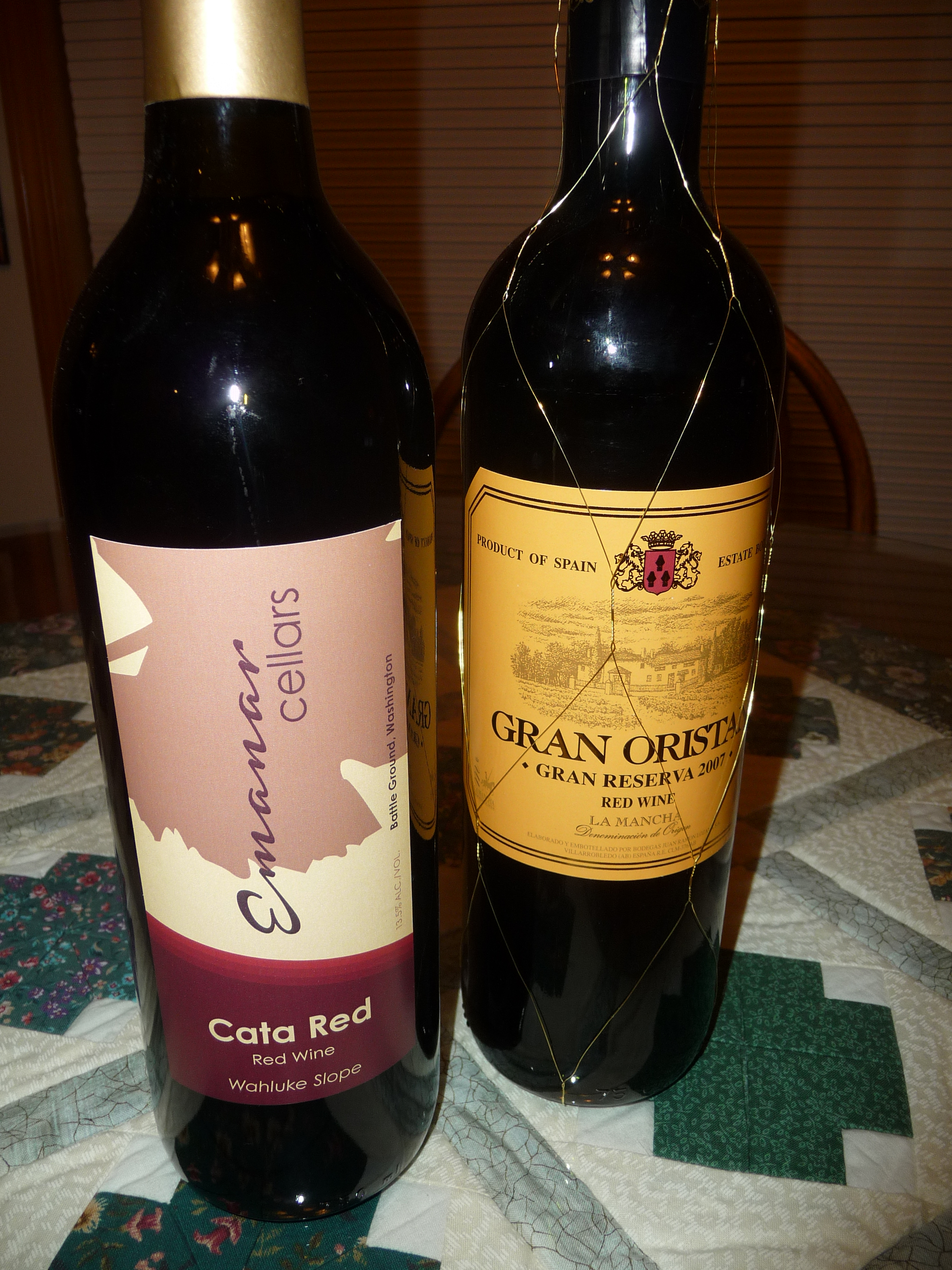 Haven't been to Emanar Cellars in Battle Ground Village in quite a while so we headed over there last night. As always, Richard and Mar were accommodating and full of information about the regions in Spain that their terrific line up of wines comes from.
Since it'd been a while, there were new wines to try. A 2010 Mont Marçal Cava Brut Reserva was brought in for New Year's Eve and is still available for Valentine's Day. Hint, hint. Wink, wink.
Many years ago I was introduced to Italian Prosecco at the now-defunked Sylvia's Italian Restaurant in Portland – Gosh, I miss that place. They had the most amazing gnocchi in vodka cream sauce. – Anyway, the Prosecco was good for a while but, over time, it became too sweet for my palate. A few years ago I was introduced to Spain's version of champagne; Cava. Now that's a nice bubbly. The 2010 Mont Marçal Cava Brut Reserva at Emanar is made with Chardonnay and it's just a wonderful off-dry sparkling wine. For $16, it's a terrific value.
Emanar's even pouring a $10 bottle of 2010 Don Ramón. This wine just goes to show that every wine doesn't have to be everything. As I've said in the past about some of these less expensive bottles, I wouldn't pair it with anything too bold but it'd be lovely with a bowl of spaghetti, for instance. Made from 75 percent Garnacha, it's softer than a Tempranillo and there's a hint of smoke in the first couple of sips that becomes more pronounced with each taste.
One of my favorites of the night was the 2007 Gran Oristan. It just woke up my mouth. I loved the nose and the intense flavors. I could really taste the Cabernet Sauvignon in this and it's highly punctuated with Tempranillo (70 percent). This wine is what's known as a Gran Reserva which means it's aged for two years in oak and three years in the bottle. At $15 a bottle, I'd say you're getting an amazing deal here.
My husband was thrilled with the 2008 Valdelacasa Cosecha but the other bottle we ended up bringing home with us was Emanar's very own Cata Red. Again, the nose knocked me out and the blend of Tempranillo, Garnacha and Monastrell delights me. This was one of my favorites when I visited Emanar's grand opening, as well. I would pair this with so many things or just be greedy and not share it with any other taste in my mouth.
Aside from their inspired selection of Spanish wines, I really appreciate how Richard and Mar take the time to let you know what region of Spain a wine comes from and give you some interesting tidbits about that area or the vineyard or the winemaker. I continue to be impressed by how genuine their passion for Spanish wine and educating their customers is.
Richard was telling us that they're introducing yet another new bottle next week. Another reason to return!