Hearty Hash- a satisfying one skillet dinner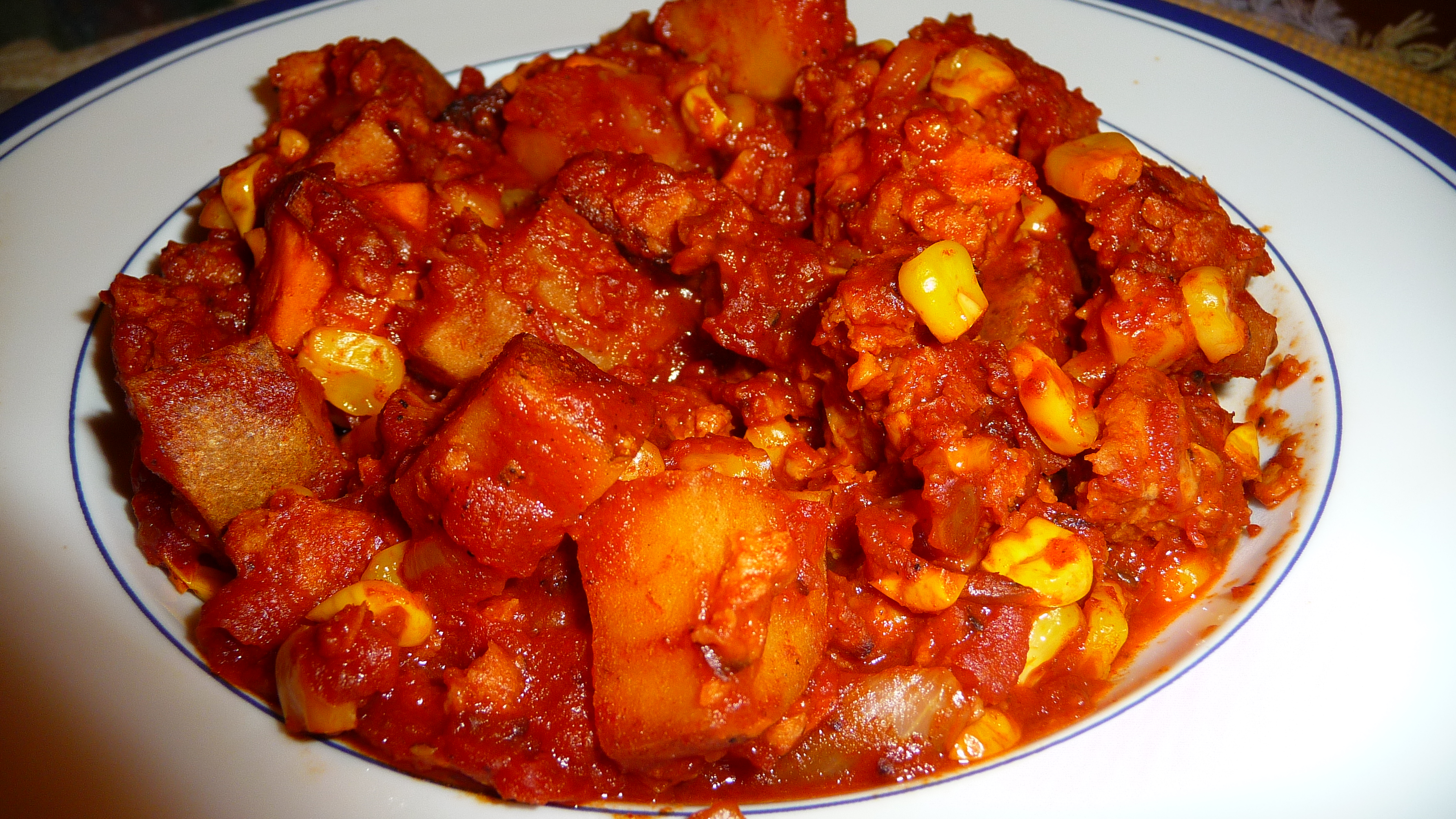 Sometimes the day calls for a hearty, one skillet meal that you can just sink your teeth into. I found the below recipes back in 2000 in a simple living book and added to it quite a bit so I won't be able to tell you where it originally came from. I want to say it was one of The Complete Tightwad Gazette books written by Amy Dacyczyn. She wrote a newsletter for years, I believe, and compiled them and reader ideas into two or three books that I read when I first started gobbling up simple living wisdom.
Hearty Hash can be made with a full pound of sweet potatoes or a combination of white potatoes and sweet, which is how my husband likes it. We use Boca burgers instead of ground beef and we've never put cheese on top.
The only cheese we buy on a regular basis is goat cheese which I spread over Wasa crackers to accompany a glass of red wine. I like to cut out fat where I won't notice it so I can indulge in things like molasses cookies after dinner.
Hearty Hash
3 Tbsp oil
1 large onion, chopped
1 lb sweet potatoes, cubed
1 tsp salt
¼ tsp pepper
1 lb ground beef (I use Boca burgers)
6 oz tomato paste
1 14 ½ oz can stewed tomatoes
2 ½ C corn, drained
2 tsp paprika
1 Tbsp chili powder
¼ lb cheddar cheese, cube (I never do this but the original recipe called for it)
Place first five ingredients in a skillet with some water. Cook and stir over high heat until the potatoes soften (6-8 min). Add ground beef until the meat is lightly browned. Drain off grease (not necessary if using Boca burgers) before adding other ingredients. Add the next five ingredients. Cover and simmer over low heat about 30 minutes. Stir in cheese cubes. Cover skillet and let stand a minute or two until the cheese melts. Serve with nacho or blue corn chips. Makes 6 servings.