Christmas in Bellingham, wA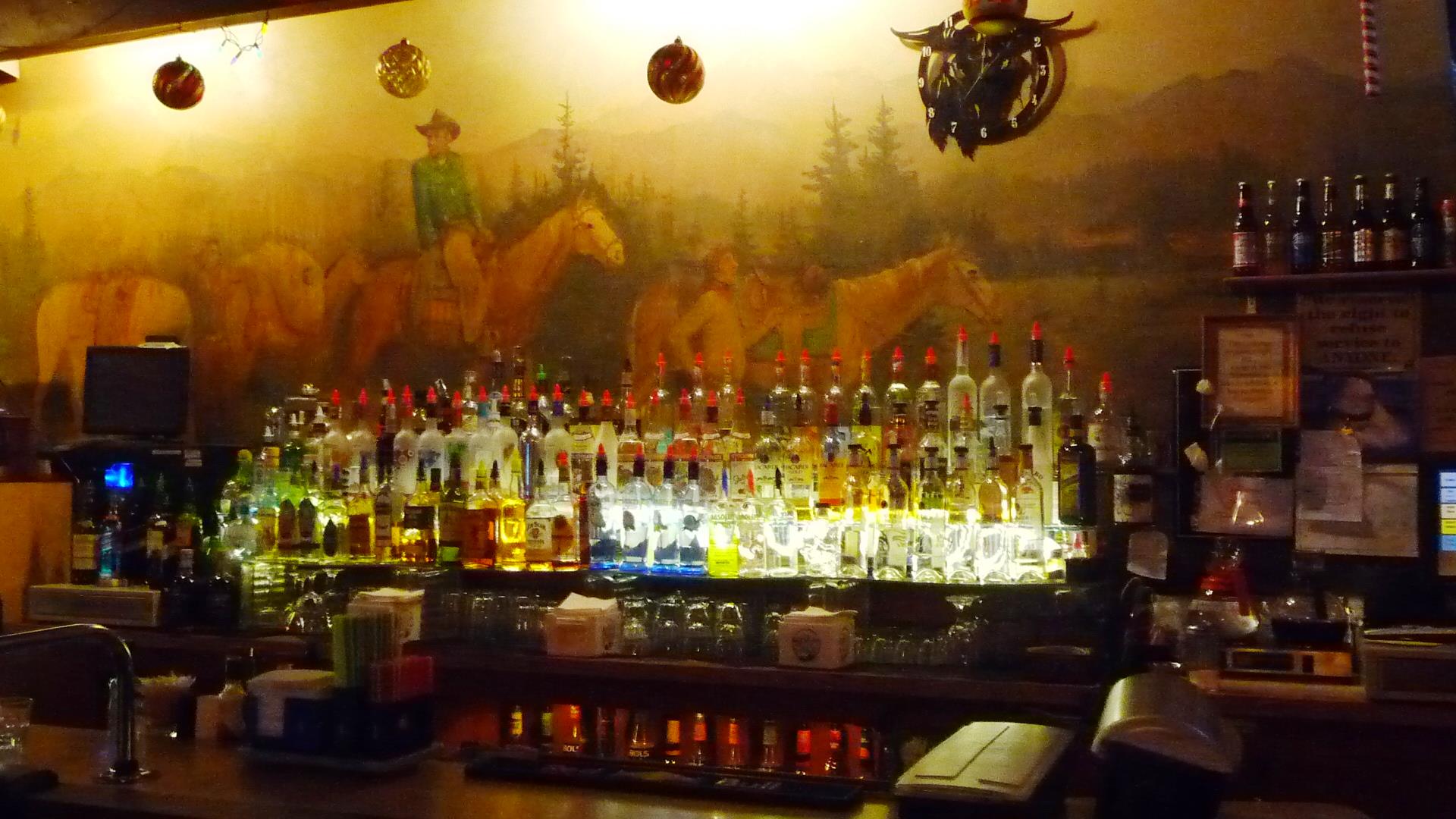 I hope that everyone had a very Merry Christmas. I spent a wonderful evening with my husband, sister and niece a couple nights before Christmas. We dined on amazing Italian food at Picolinos Ristorante in the Ballard neighborhood of Seattle. My risotto with white truffles freshly grated on top and tossed with truffle oil was heavenly. My husband's pork dish put a smile on his face that lasted for hours and, of course, spending time with family was extra special.
The next day we headed up to Bellingham to spend Christmas with my mom, her husband and my grandfather. Ross and mom took us out and about in Bellingham. They have some of the most wonderful shops and wine tasting spots.
The first place I wanted to check out, though, was the Horseshoe Café on Holly Street which has
been there since 1886. I found out about it talking with Rick Browne, the author of A Century of Restaurants: Stories and Recipes from 100 of American's Most Historic and Successful Restaurants. As Browne said, this place isn't fancy. In fact, it's rather tired but if you're ever in Bellingham looking for good old comfort food with no pretense, this is the spot. We're talking huge portions of eggs, hash browns, country fried steak, Reuben sandwiches, sloppy hamburgers, and a roasted turkey melt that's a crowd favorite. What can I say? The place has been around for 127 years. They're obviously doing something right.
Next we went to Seifert & Jones which is a friendly wine shop that has weekly themed wine tastings. One of Ross and mom's favorite things about the place is their blind tasting game. With questions like "Is the wine maker male or female?" "What varietal is the wine?" "What year was it harvested?" it's like starring in the movie Sideways without the awkward adult scenes. They have a very nice selection of NW Wines and stand out imports, as well. The owners, Ted and Di, are friendly, approachable and eager to share their wine knowledge with customers.
Another one of the many stops we made was a tasting at Masquerade Wine Company. We did this on Christmas Eve Day last year, as well. Effervescing Elephant II NV Columbia Valley Sparkling Wine is what really has Masquerade in the spotlight right now. In fact, the newly-opened Krystal's Champagne Lounge in Camas  is carrying this sparkling wine. An interesting note about the label is that an actual elephant drew it. I loved the label the minute I saw it but to find out the artist was a pachyderm put me over the top as a fan. Of the wines Masquerade offers, the 2009 Red Mountain Cabernet Sauvignon is my favorite. It's smooth, bold, peppery and earthy. A fine, fine example of Masquerade's passion to produce quality vino.