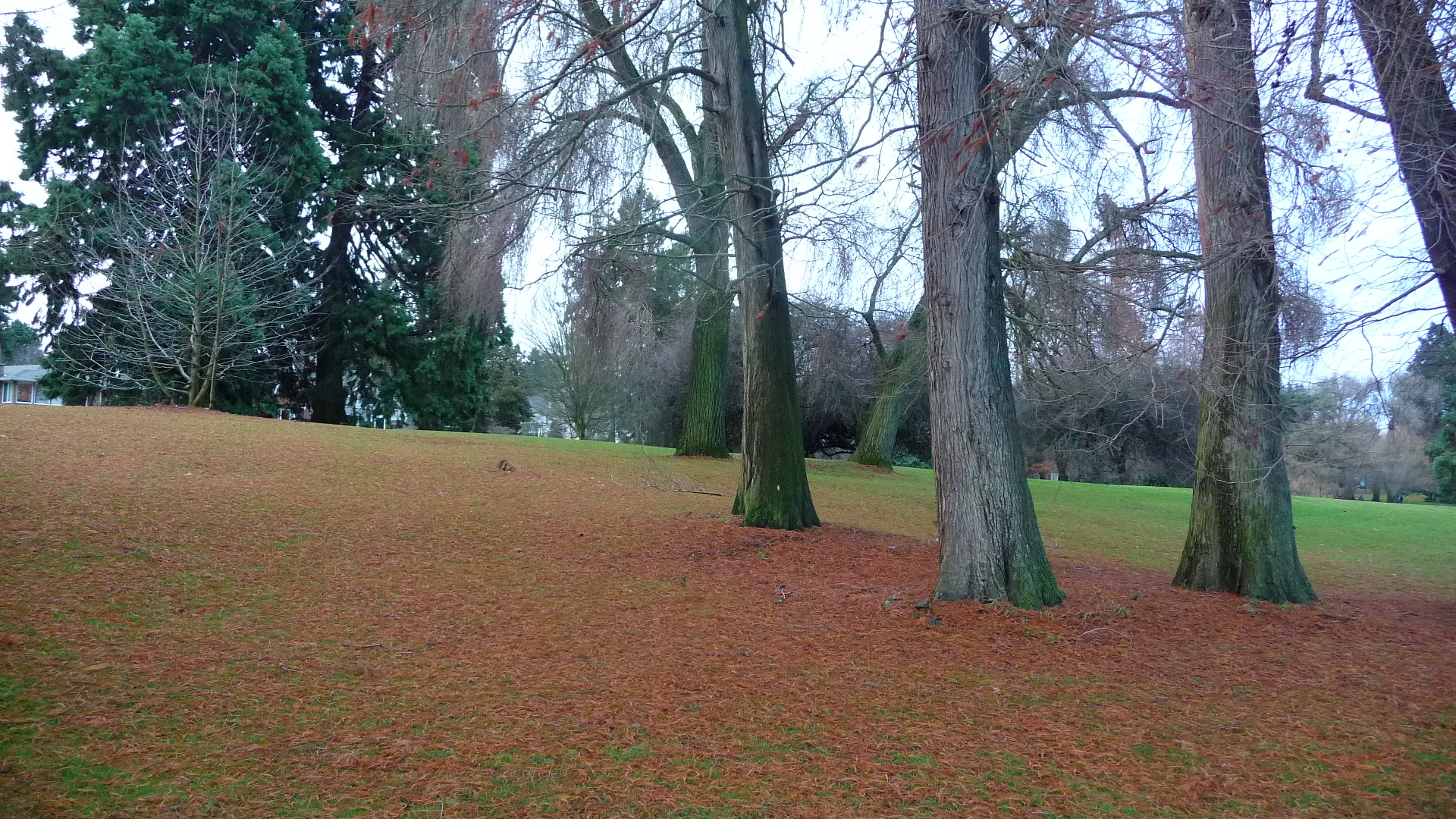 "The secret of happiness, you see, is not found in seeking more, but in developing the capacity to enjoy less." Don Millman
My husband and I spent Sunday night in Seattle with my sister and niece on our way up to Bellingham to spend Christmas with my folks; my mom and her husband, Ross.
Monday morning was so mild we had to take advantage and walk around Green Lake…with a few hundred of our closest friends. Even so it was peaceful and a highlight of my Christmas trip so far.
Half way around the Lake we smiled at the sight of a decorated Christmas tree floating between the mainland and a small island in the middle of the Lake. The brick boat shed/mini mart was glistening with lights and I felt enveloped in a calm amid big city bustle.
That's really the secret to it all; the ability to find calm in chaos. I remember the first moments of our arrival in Rome years ago. Obviously it's a big city, right, but I had no idea that the hustle would hit me like a ton of bricks and I'd feel such a surge of disappointment in a place I'd dreamed for months to be in.
Praise God there is serenity in a city with a population of over 2.8 million people. Quiet, café-lined streets that contrast centuries of history that hundreds of tourists line up every day of the year to glimpse.
So it is during the Christmas season. Just like hunting down the hidden streets, one must purpose serenity. It doesn't just come through wishing or whining or bemoaning. Those are the habits of victims; people who say 'There's no way I can scale down Christmas or spend less money. The kids won't let me. My husband won't let me. Advertisers are shoving it down my throat.'
No doubt it's a challenge but it is not impossible to 'develop the capacity to enjoy less'. Develop means 'to bring out, to cause to grow, to bring into being'. Swimming up stream requires effort but it is far more rewarding than being part of a herd.