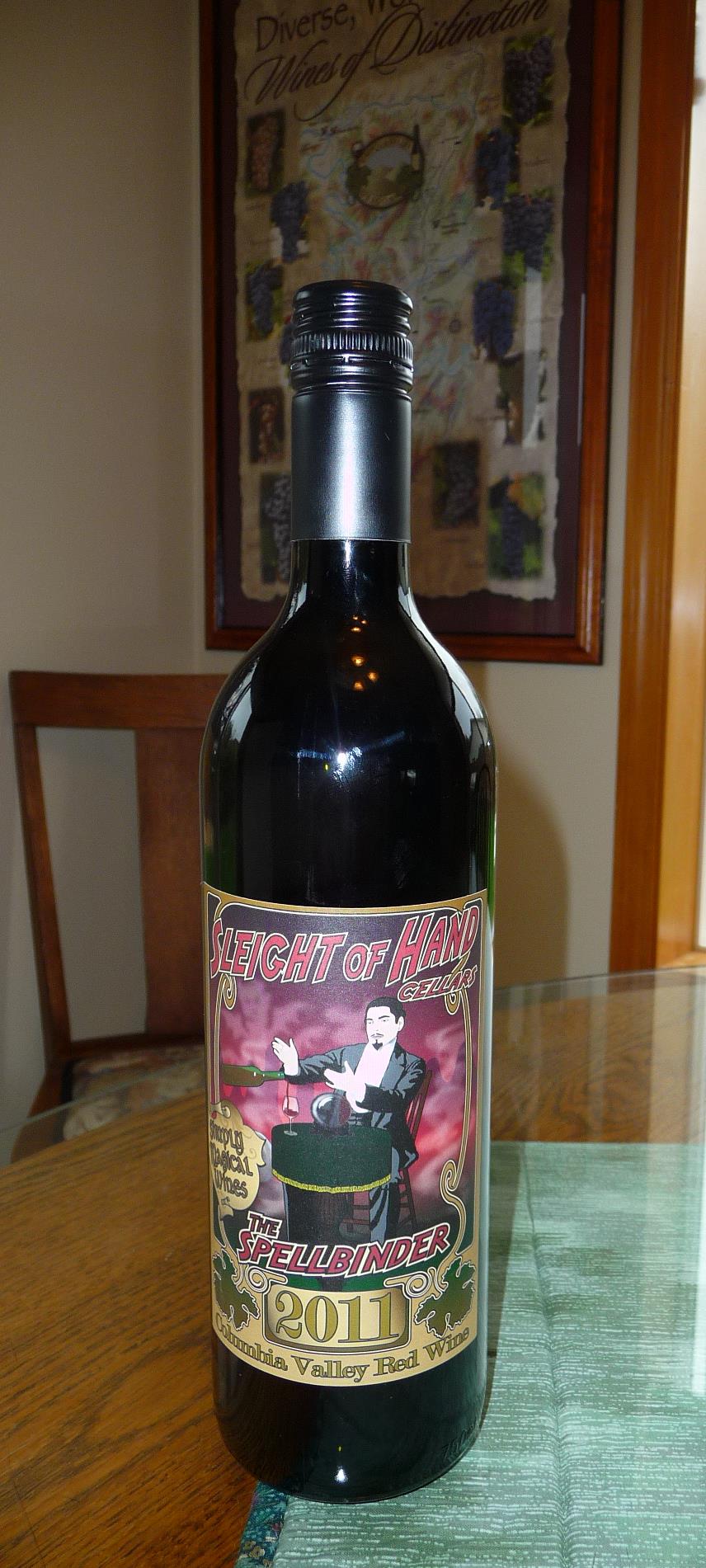 Sleight of Hand Cellars was created by a couple who met a talented wine maker at a Sun Valley wine tasting which launched a friendship and a winery.
Theirs is a passionate winery knocking out some great wines with fun names like Illusionist, Levitation, Sorceress, and Enchantress. But the one I was introduced to and quickly became a favorite for me is their 2011 The Spellbinder.
On their website they're currently selling 2012 The Spellbinder which I have not tasted but you can still find the 2011 in area stores. It's a blend which, if anyone follows my blog routinely knows, I've been tending toward.
I think blends give the winemaker an opportunity to showcase their talents like creative writing showcases a writer's abilities. It's one thing to say 'Make a Cabernet Sauvignon'. There's kind of a 'recipe' for that, if you will. But a blend can be a little kooky, crazy, abstract. So a good one, I mean a nice, smooth, bold, food-friendly blend, is just a treat, in my opinion.
That's not to take away from the fact that making a good Cab or Pinot or what have you is a simple task. Just that a blend gives the winemaker an opportunity to play without having to follow a formula. The 2011 The Spellbinder is immediately approachable with a lot of fruit and some earthiness to it. It's mellow without disappearing so it stands up well with foods that are equally mellow in flavor.
Or, enjoy it the way I do; one glass at a time with some great company to kick back with.
If you ever find yourself touring the Walla Walla wineries, stop by Sleight of Hand Cellars' tasting room but check their website first. They're not open to the public year round.