Amber Sweeney's Christmas Time Special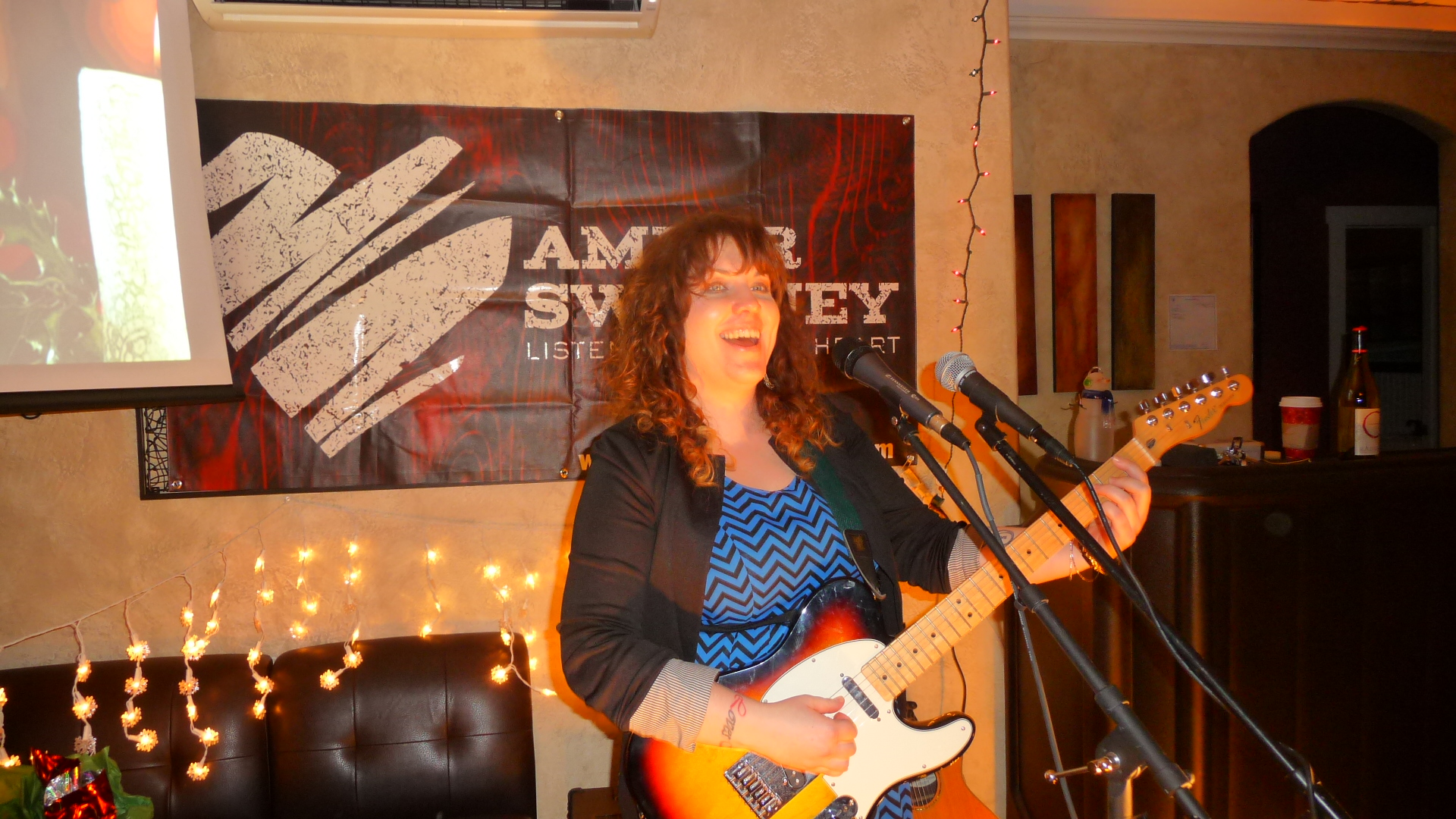 My husband and I were graciously invited to attend Amber Sweeney's intimate Christmas concert last night. Galeotti's Wine Cellar all decorated with twinkly lights and a Christmas tree busting with donated food for North County Community Food Bank almost made me forget about the horrible cold I have that reminds me of a Friends episode.
If I was going to have a pity party, Amber set me straight. She actually sang with the cold that I have (see, I would sound better singing right now). What a trooper, really. We all certainly appreciated her dedication.
In between the festive Christmas songs she gifted us with, Amber took time out to thank some special people who've supported her throughout the year. She said that her manager and best friend, Jessica Garcia, was "the driving force behind a lot of it."
It didn't take long to understand why so many people in the community have rallied around Amber. She is genuine, bubbly (yes, even with a cold), an interactive performer and just a darned good singer.
She sang all the songs off her newly-released Christmas CD entitled Christmas Time. Her first one of the night showcased her soulful voice and talent with the bass guitar. My favorite track, however, was one she penned herself entitled Wonderland. There was an immediate familiarity for about the first 60 seconds of the song. Discussing the concert with my husband on the way home, he offered that Wonderland was his favorite song and that she sounded like Melody Gardot…exactly who I was thinking of! So, there you are, Amber, another artist comparison to add your list. Artists love that, right? Ha, ha.
Her next appearance is at Beaterville Café and Bar on Killingsworth in Portland on Dec 27th at 8 pm. If you can't make it to that performance, 'Follow' her on Facebook and make it a New Year's Resolution to catch a show in 2014.