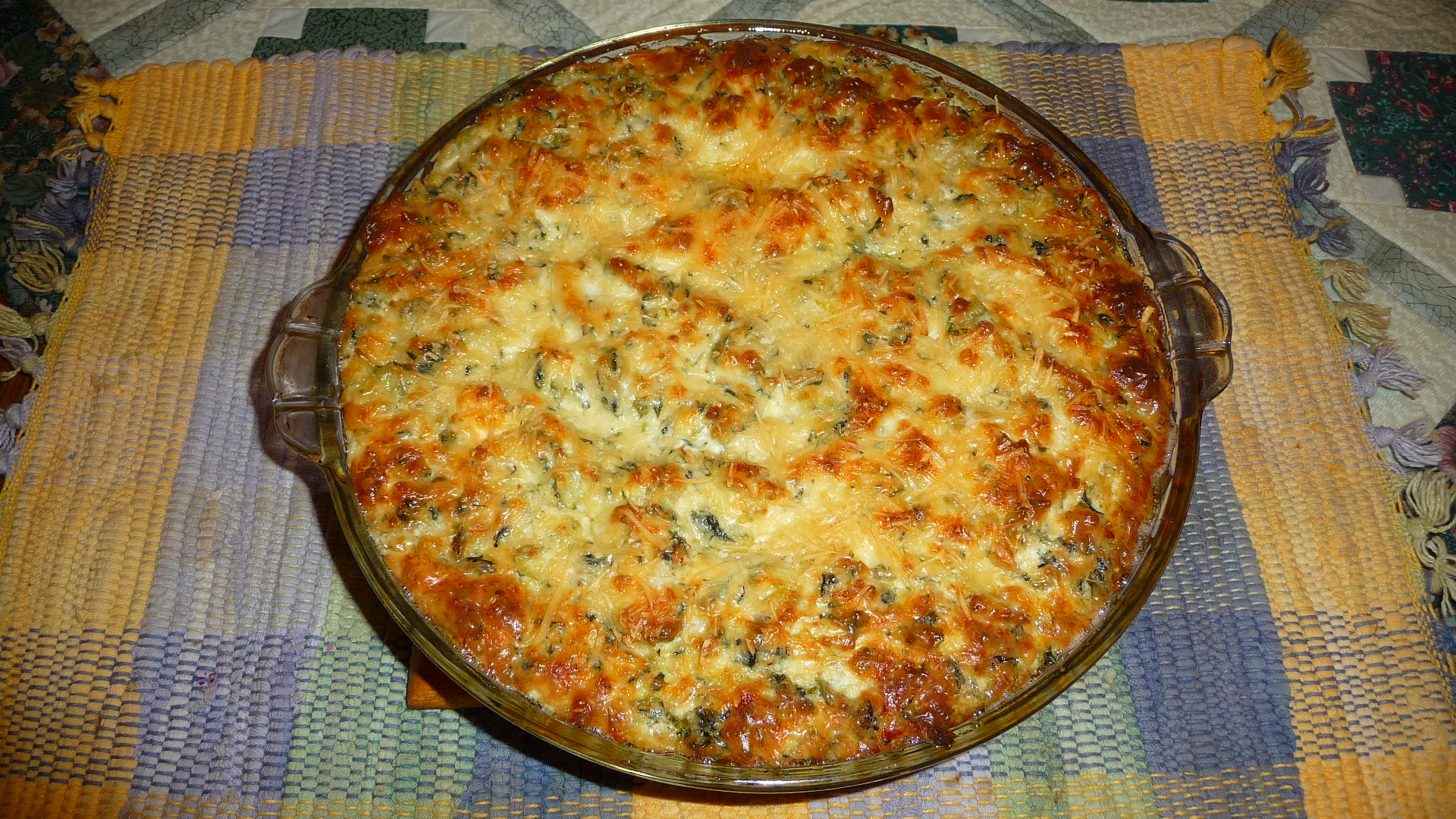 A couple weeks ago my husband felt the need to make artichoke dip to go with left over homemade bread from Thanksgiving. With two different Artichoke Dip recipes from all recipes.com as a template, he created the below concoction. It is my sincere prayer that he will stop whipping up foods that are bound to make me have to chuck my current wardrobe for a size or two larger. However, having been with him now for 24 years, I don't see an end in sight to his unhealthy cravings.
What is wrong with hummus, I ask you? Sure, cheese is packed full of creamy smooth goodness and some can argue that there are cheeses that have nutritional value. However, cream cheese…I really don't think there's a healthy argument for cream cheese.
Much as I protest, it was fantastic! Fantastic with the bread he made and it paired nicely with Ritz crackers, too. At least we didn't put Alfredo-style pasta sauce in it which is what one recipe called for. Good grief, really? That's like deep frying Twinkies.
Save this recipe for a Christmas appetizer idea or for a New Year's party.
Artichoke Dip
2-8 ounce cream cheese packages
¾ cup mayonnaise
½ cup parmesan
½ cup mozzarella
½ tsp garlic powder
2 garlic cloves, minced
1 tsp salt
¼ tsp pepper
1-13.75 ounce artichoke hearts, drained and chopped
1 package frozen spinach, thawed, drained of water and chopped
Lightly grease a small baking dish or pie plate. In a medium bowl, mix together cream cheese, mayonnaise, Parmesan, mozzarella, garlic powder, garlic cloves, salt and pepper. Gently stir in artichoke hearts and spinach. Spoon into prepared baking dish. Sprinkle the top with Parmesan and then bake in 350F oven for 20-30 minutes or until the top is golden brown.