Salt & Straw ice cream shop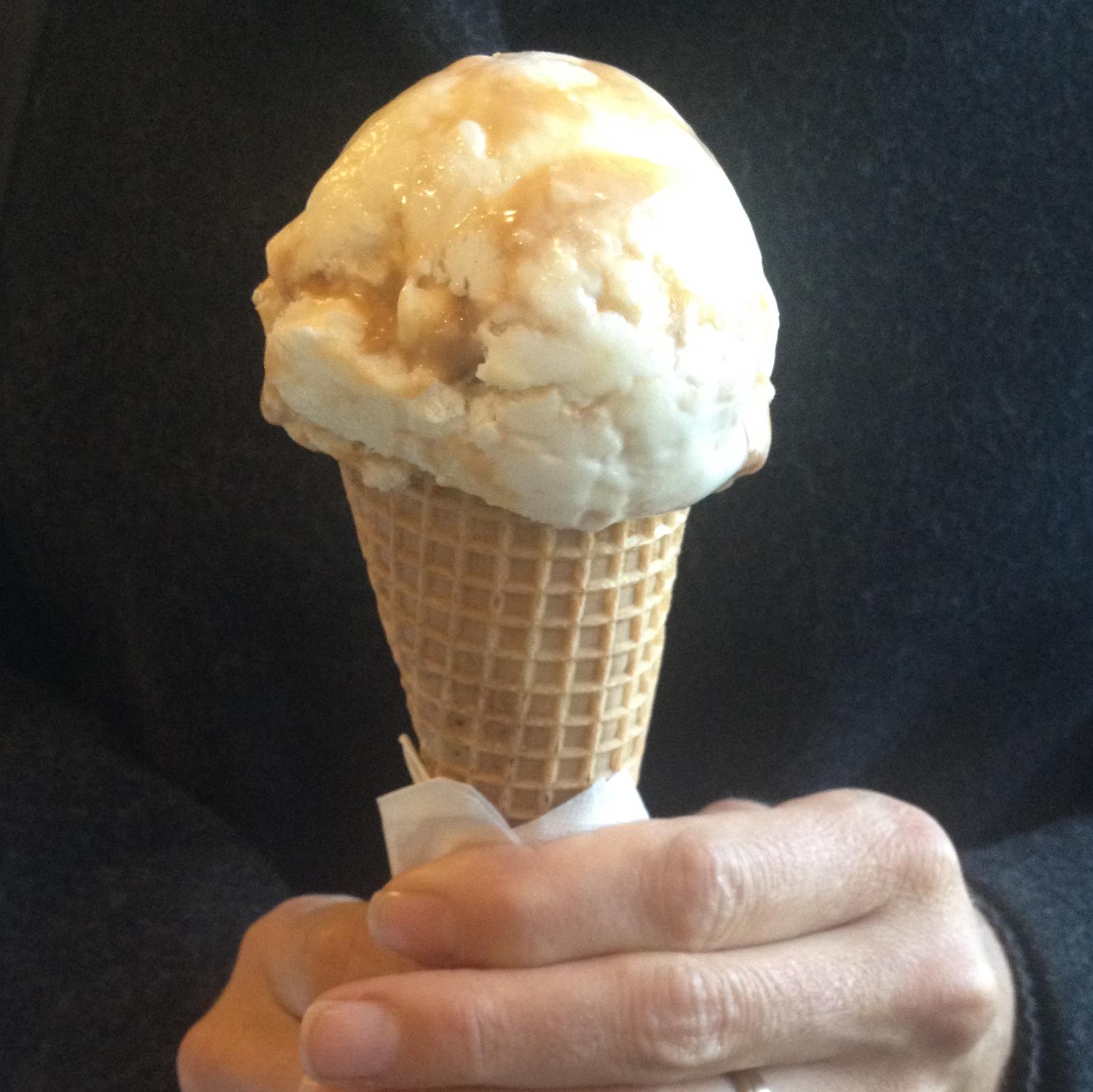 Several weeks ago my husband and I were mushroom foraging with a gentleman who told us about an ice cream place in Portland that uses fresh local ingredients and has interesting flavor combinations.
Tuesday we finally checked out their NW 23rd St location with our niece, who was visiting us, so I can now agree that Salt & Straw is raveable! We tasted Sea Salt Ice Cream with Caramel Ribbon, Pear with Blue Cheese and Chocolate with Gooey Brownies. The tasting could've continued until every flavor was tried but my husband and niece went with Sea Salt and I had a scoop of their Bourbon Pecan Pie.
You just couldn't go wrong regardless of your choice. The bourbon used at Salt & Straw is 96 proof
distilled at Portland's Eastside Distillery and the salt in the Sea Salt ice cream is from an internationally renowned salt shop also located in Portland. Their caramel is hand-burned and every flavor has a story about the locality of the ingredients chosen. Honey Balsamic Strawberry with Cracked Pepper is made with Oregon strawberries, honey balsamic from an Oregon bee keeper and the pepper comes from a company in Eugene. Peppermint Cocoa, Figgy Pudding, and Butter Roasted Chestnuts continue their current seasonal flavors and the staples are just as innovative and flavorful.
Salt & Straw is the result of two local cousins coming together to create a cozy, sustainable scoop shop. There are currently three Portland locations. Aside from the flavors, I love that the tasting spoons are metal (reusable) and that their plastic spoons, napkins and cups are all composted. The décor is soft white with wood, cloth and other natural accents. It's not one of those hyped-up ice cream places that's trying to push flavor combinations just to be in-your-face. The ingredients are fresh, local and pair wonderfully together.
The staff was friendly, patient and they looked like they were having a good time together, all while maintaining just the right amount of professionalism. No small feat but certainly impressive. I'm already looking forward to my next excuse to stop by.
Check out Salt & Straw at http://shop.saltandstraw.com/