Check out Emanar Cellars in Battle Ground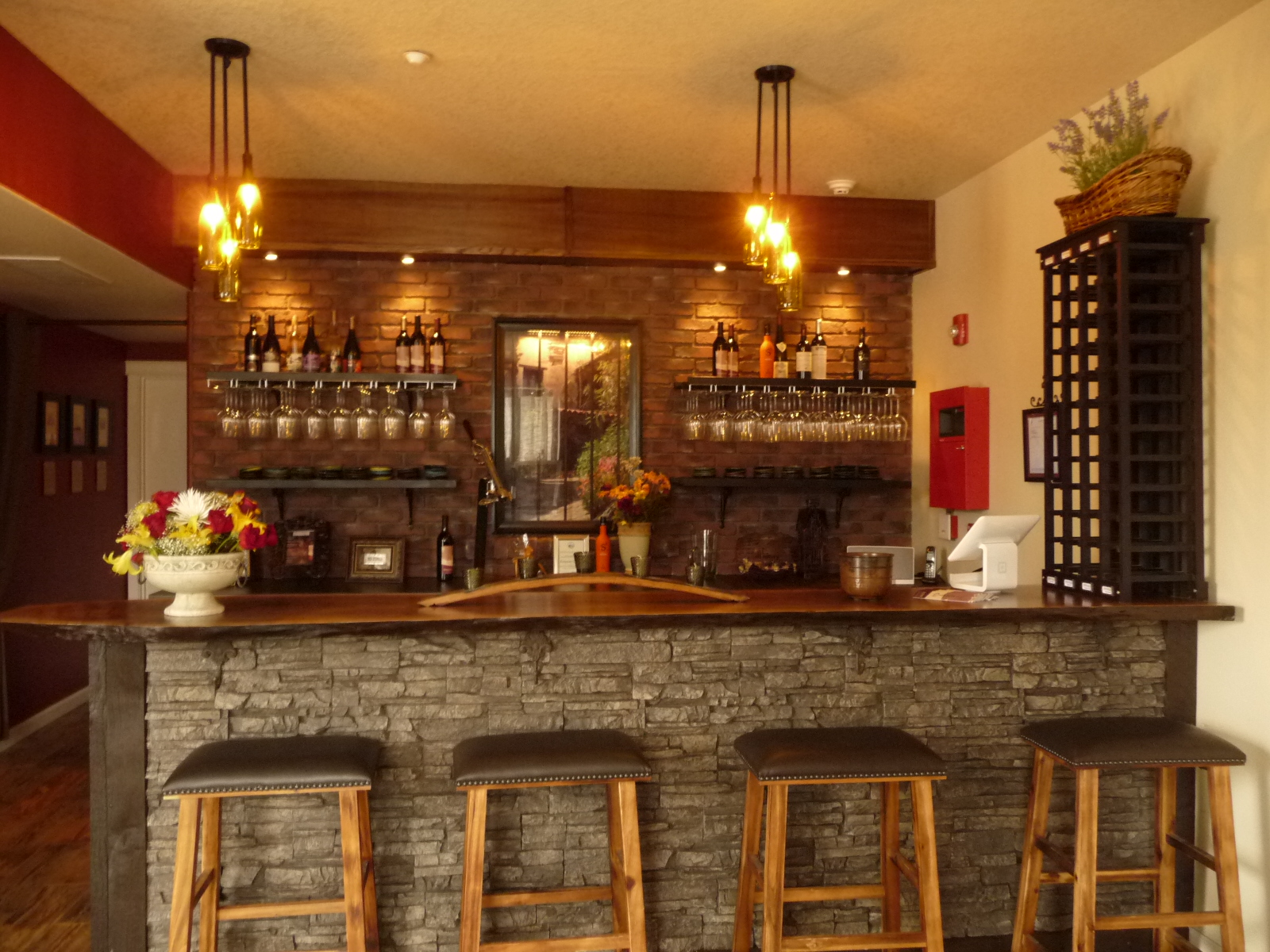 For those of you who are not aware, Battle Ground has a new tasting room that opened on Sat, Oct 26 and yours truly was there. It was a happy accident, really. I was driving by and couldn't resist a peak inside the Spanish-style Emanar Cellars.
Owned by husband and wife team, Rick and Mar, this place is worth a drive and, since it's at the entrance to Battle Ground Village, you can treat yourself to dinner at Bones or Laurelwood or even Pasta Gigi's if Kathy happens to be open late for serving dinner that night.
Mar is from Madrid so it makes sense that Emanar would be focusing on Spanish wines. The majority are full-bodied reds but there are a few white wines sprinkled in, mostly from area wineries. A true tasting room in every sense, Emanar is featuring three area wineries from the plethora we're so fortunate to have out here in North County. Last week it was Bethany Vineyards in Ridgefield and Heisen House Vineyards and Rusty Grape Vineyards from Battle Ground.
On top of the eight rotating Spanish wines and six rotating local wines, Emanar blends their own wines from grapes sourced from the Wahluke Slope, north of Prosser, Washington. Their Cata Red made from a blend of Tempranillo, Garnacha and Monastrell is my favorite.
On their list of rotating wines from Spain, I've enjoyed several but the warm spices in the 2005 Valsacra Dioro Rioja drew me in enough to buy a bottle to enjoy at home.
I'm wishing Rick and Mar much success. It's great to have them in Battle Ground and I hope they have a prosperous Christmas season in their Battle Ground Village location.
Check them out at 1113 SE Rasmussen Blvd, Battle Ground, WA. 98604