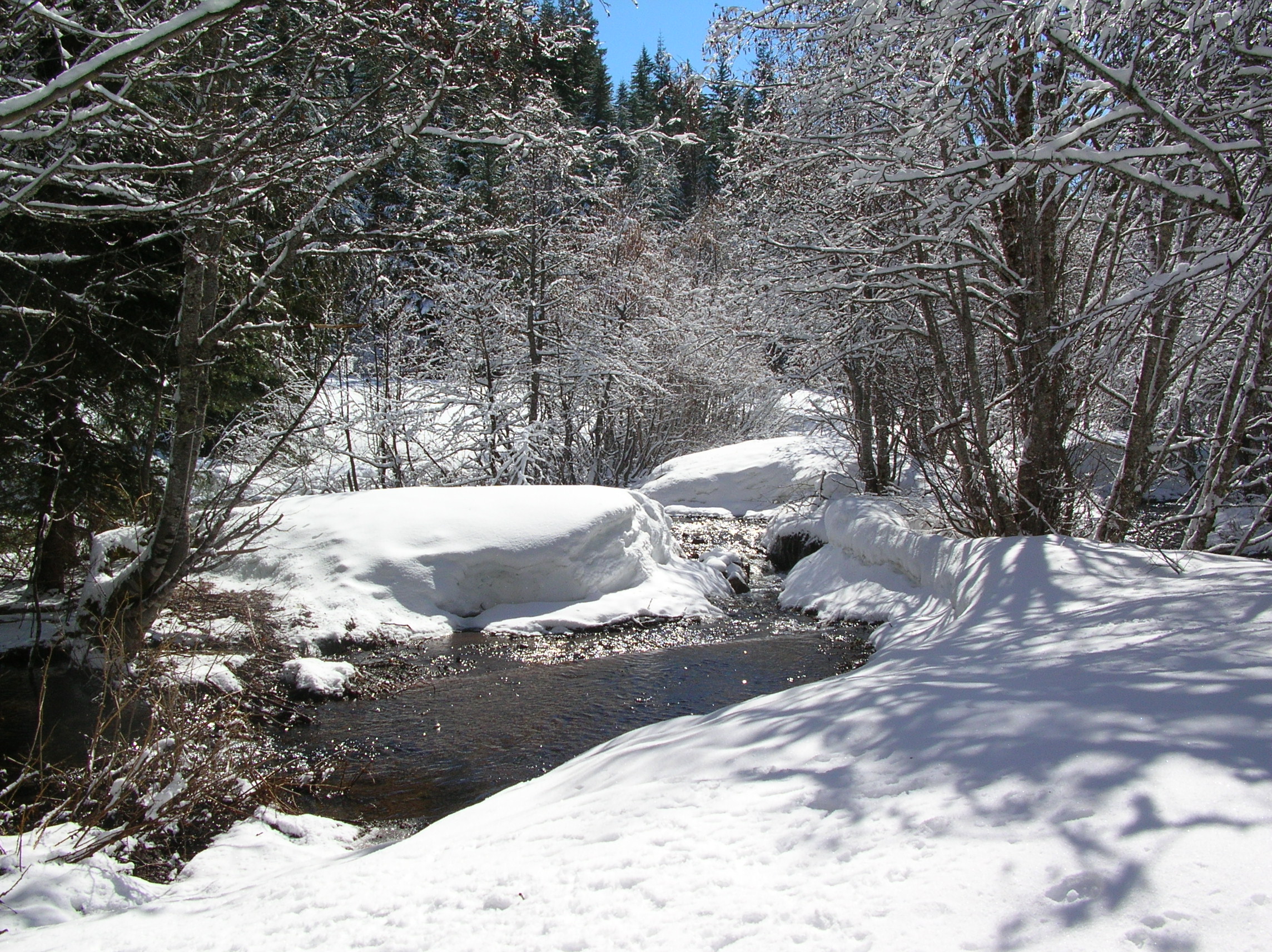 We haven't been cross country skiing in a few years so I was really excited to buy a package at the REI garage sale that I went to a few weeks ago. It's a promise of some amazing days to come when the snow sets in around us.
Down hill and snow boarding are the more popular forms of playing in the powder around here but, being a hiker, cross country's more my speed. I love being out there in the stillness with all that snow! In that small area, it's what I imagine the entire state of Vermont looks like in the winter.
Admittedly, I down hill skied once. My high school boyfriend insisted he'd be a patient teacher so I went against my gut and seriously regretted it when I was standing at the top of a run I had no business being on. We bumped into a couple other friends. My boyfriend and one of these guys took off hot dogging all the way down the run. The other guy and I tumbled, stood up, tumbled and stood up so many times I finally took my skis off, walked down the hill and decided Mr. Wonderful wasn't everything he claimed. But, then, we knew that at the beginning of this little story, didn't we?
The first time our friends, Mike and Elaine, took us out cross country skiing was a whole different experience. I truly was in awe that there are places an hour from our house that look like a winter wonderland, complete with babbling brooks running right through them. Timberline's a lot of fun with all the energy from snow lovers converging in one spot. But, I really prefer quiet contemplation when I'm 'communing with nature' so Trillium, Barlow and Marble Mountain are where we head.
We pack a lunch, add a thermos with hot chocolate and peppermint schnapps and we can break whenever the desire hits us. If there's a warming hut, that's fantastic. If not, I just try to steer clear of the grey jays because those birds are crazy, dive bombers. Come on snow! I'm so excited.