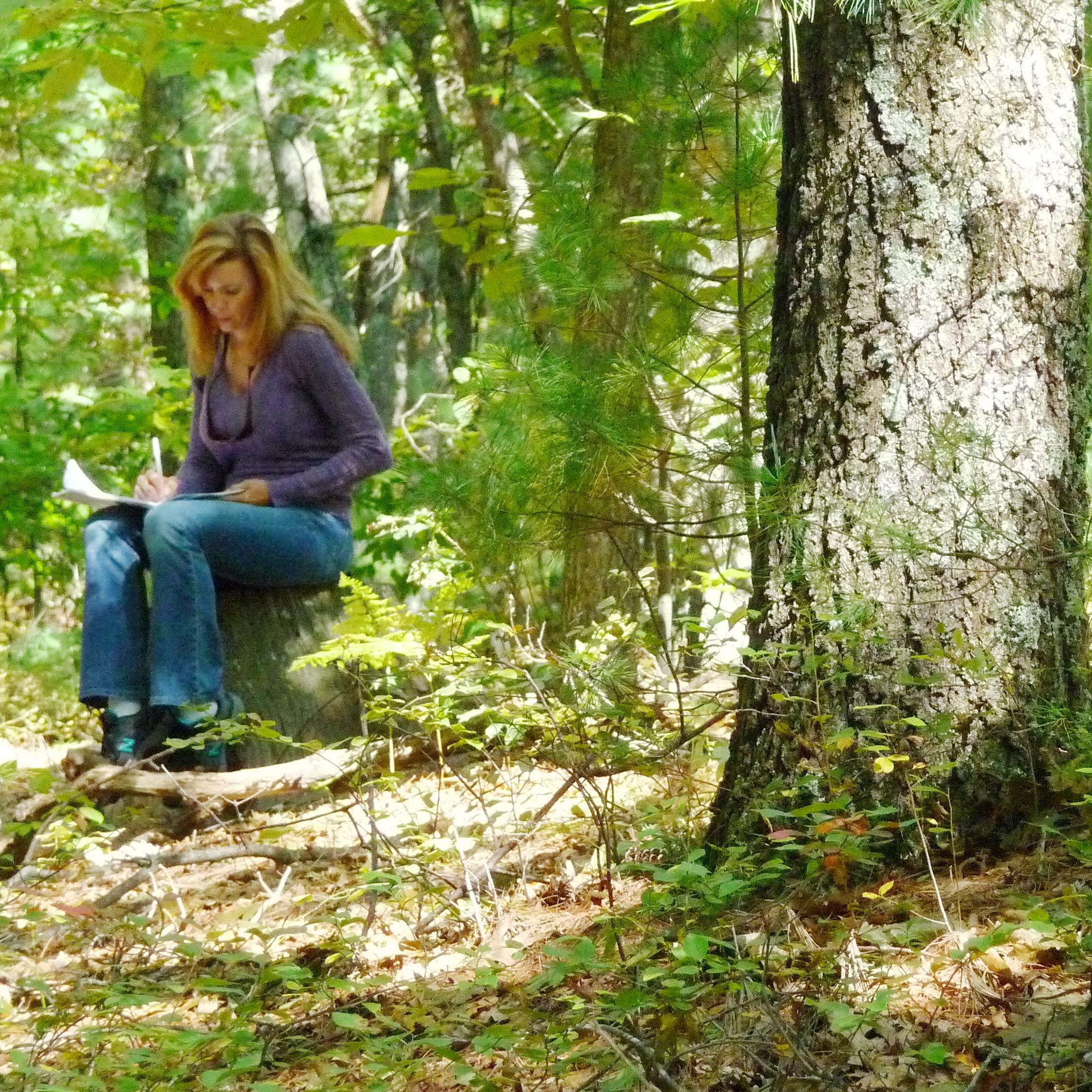 "I went to the woods because I wished to live deliberately, I wanted to live deep and suck out all the marrow of life, to put to rout all that was not life and not, when I had come to die, discover that I had not lived." Henry David Thoreau
That quote has such impact on me every time I read it. I want that for me. I want to suck the marrow and know that I have lived deeply. That looks different for everyone but the thing I'm most passionate about is that everyone take the time to figure out what that looks like for them.
We have a tendency to walk around like sheep. People close to me have heard me say that before. They've heard me say "Baaaaahhhh" while we're mind-numbingly standing in line for something that's probably not worth standing in line for.
Simple living has morphed into a life toward minimalism for me. By reducing the possessions around us, my husband and I have been able to travel more and to more places than either one of us ever dared dream. By reducing possessions, I have found greater contentment in my life. Donating items to a charitable organization (Salvation Army or The Arc) makes me feel like my unnecessary consumerism was not in vain and I feel lighter with every bag or box.
The reason? The less you have, the less you have to maintain…by way of working to buy it, shopping for it, cleaning around it, repairing it, insuring it and just plain worrying about it.
I'm sure you've heard the idea before that no one on their death bed ever wished they'd worked more. I'd like to add to that that no one on their death bed ever wished they'd had the newest Smart Phone or a bigger t.v. set. People on their death bed wish they'd seen more, done more, loved more. If we know that, inherently, why don't more of us take a step out in faith and dare to swim against the current?
'Sucking the marrow'; for me that does not mean buying as much as possible, it means living as much as possible. It means finding pleasure in walks, in watching a bird play in a bird bath, in talking to my five-year-old neighbor when he comes home from school. 'Sucking the marrow' means being like my five-year-old neighbor, so full of excitement over his day, finding abounding joy in the simplest moment.
Think about your last purchase. How long did it take for you to grow tired of it, find a flaw in it, envy your friend because his or hers was newer, a better color, less expensive, realize it was a hassle to keep clean? When was the last time you received ABOUNDING JOY from a purchase?
The less I own, the richer I feel. I find abounding joy in sharing our surplus with someone else and finding more space in my life to fill with moments and memories. When I dipped my feet in the Adriatic Sea, I felt abounding joy. When I walked the cobbled streets of Montepulciano, I felt abounding joy. When I saw the look of excitement in my nephew's eyes at the top of Rockefeller Plaza in New York, I felt abounding joy. When I watched my niece and nephew walking hand in hand over fallen rocks in the Ape Caves, I felt abounding joy.
When I stood on the top of Mt St Helens with my husband and my close friend from high school, I felt abounding joy. When we bought our 52" flat screen t.v., I was glad it didn't weigh as much as our previous t.v. (that we gave to a friend before our new one even arrived) but, no, there was no abounding joy.
As I sat lost in thought near the site of Thoreau's original cabin on September 27, 2012, I was moved to write, "We approached the cabin replica and my heart caught the excitement. As I bent above the replica writing desk to add comments to the visitor's log, my eyes welled with tears. Fighting between feeling silly and sheer thrill, I sat for several minutes in a chair in the corner of this cabin, pondering all we acquire in our quest for happiness and yet, in the near austerity of these surroundings, Thoreau was inspired to literary brilliance. Reading markers with his quotes that sing to me I'm, once again, brought to tears…of envy, of an unrealized life, of the beginning or the end of a quest…I'm not entirely sure…"
Visiting Walden Pond was deeply moving for me. It reaffirmed my desire to never go with the grain commercially, to pare down even more than we already had and "to front only the essential facts of life."