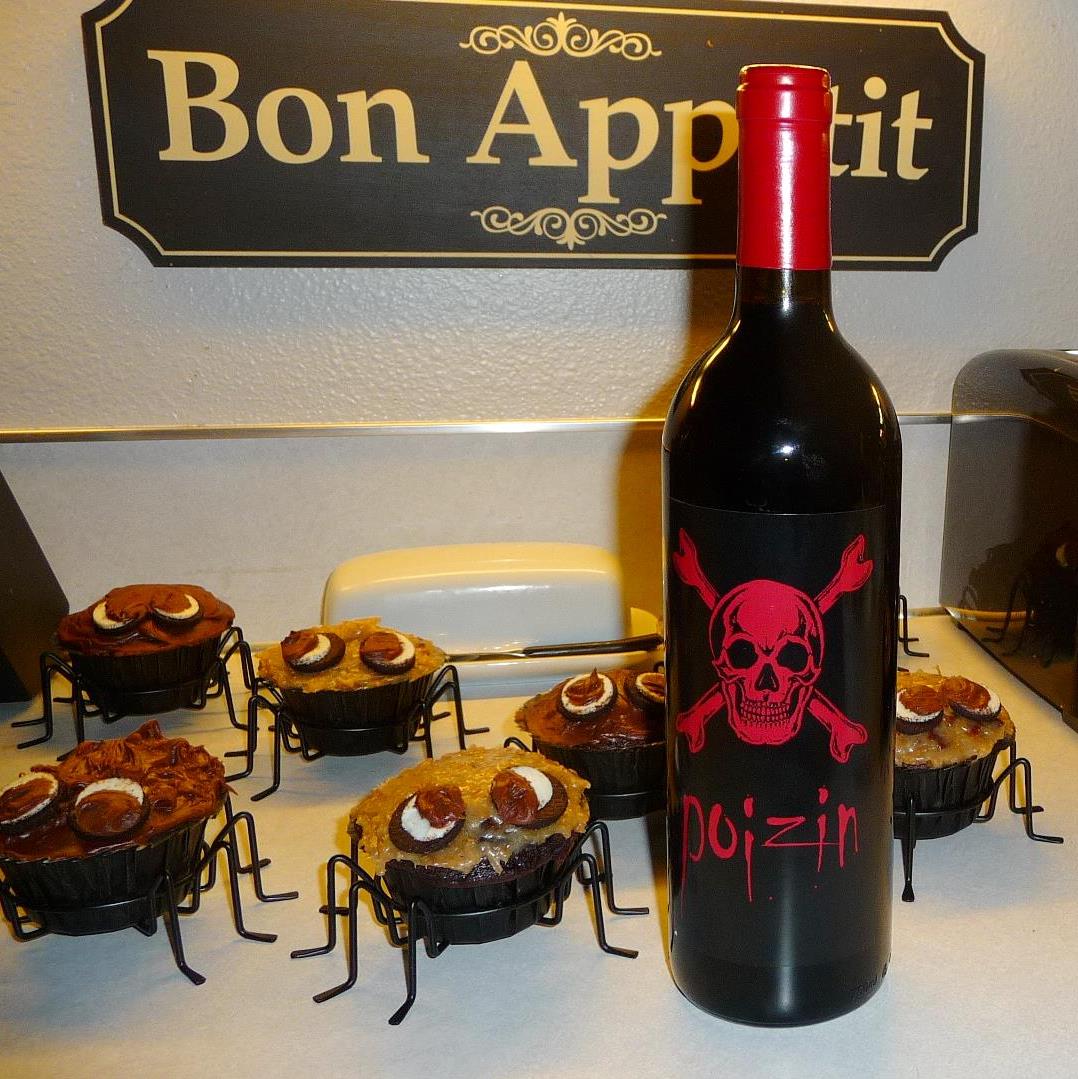 We went to a Halloween party the other night and I brought Poizin with me which was not as shocking as my husband's co-worker answering the door in a very small pair of underwear and what was suppose to look like cowboy boots, I believe.
A little while later, another co-worker showed up in a biker outfit and I was beginning to think these men were trying to reboot The Village People but I think it was just a coincidence. Needless to say, however, no one hugged the guy in the underwear tightly and he was probably looked at it in his eyes more often on Monday night than he ever has been before or will in the future.
The only other person I know who has the nerve to dress like that is my nephew, Trevor, who has worn a Speedo to Halloween parties for the last few years. Don't know if he did it again this year. He was saying it was harder to pull off since he hit drinking age. Ah, yes, the battle of the beer or whatever Poizin you choose.
Speaking of which, this was an admirable attempt by Armida Winery to get into the Halloween spirit (pardon another pun) but for $10.00, as you might imagine, it's only good for the label. So, it's a 2011 Zinfandel with a bit of Petit Sirah to round it out but it definitely didn't hit my mouth the way their site says it should.
"A lush, delicious and "serious" wine but in a fun package! The nose is fruit driven with fresh plum, bing cherry, spicy peppercorn and zinberry. The mouthfeel is soft with a hint of milk chocolate, sweet oak, and a long vanilla finish. The deep color and firm structure are enhanced by the addition of the Petite Sirah and the firm tannins softened by moderate oak."
It was young and vinegary but the good news is that it kept me from drinking too much. A bit of sharp cheese with it might've helped but I really think it tastes like what it was made for; to be a novelty at a Halloween party. Other options available this year are Zombie Zin and The Cleaver, all available at Fred Meyer or other wine departments.
If you're looking for a quality wine with the Halloween theme, my money's on Phantom by Bogle which is a blend of Zinfandel, Petit Sirah and Mourvèdre. It's a bold, chewy bottle. Happy Hallowine!