A drink on Who Song's deck…anybody?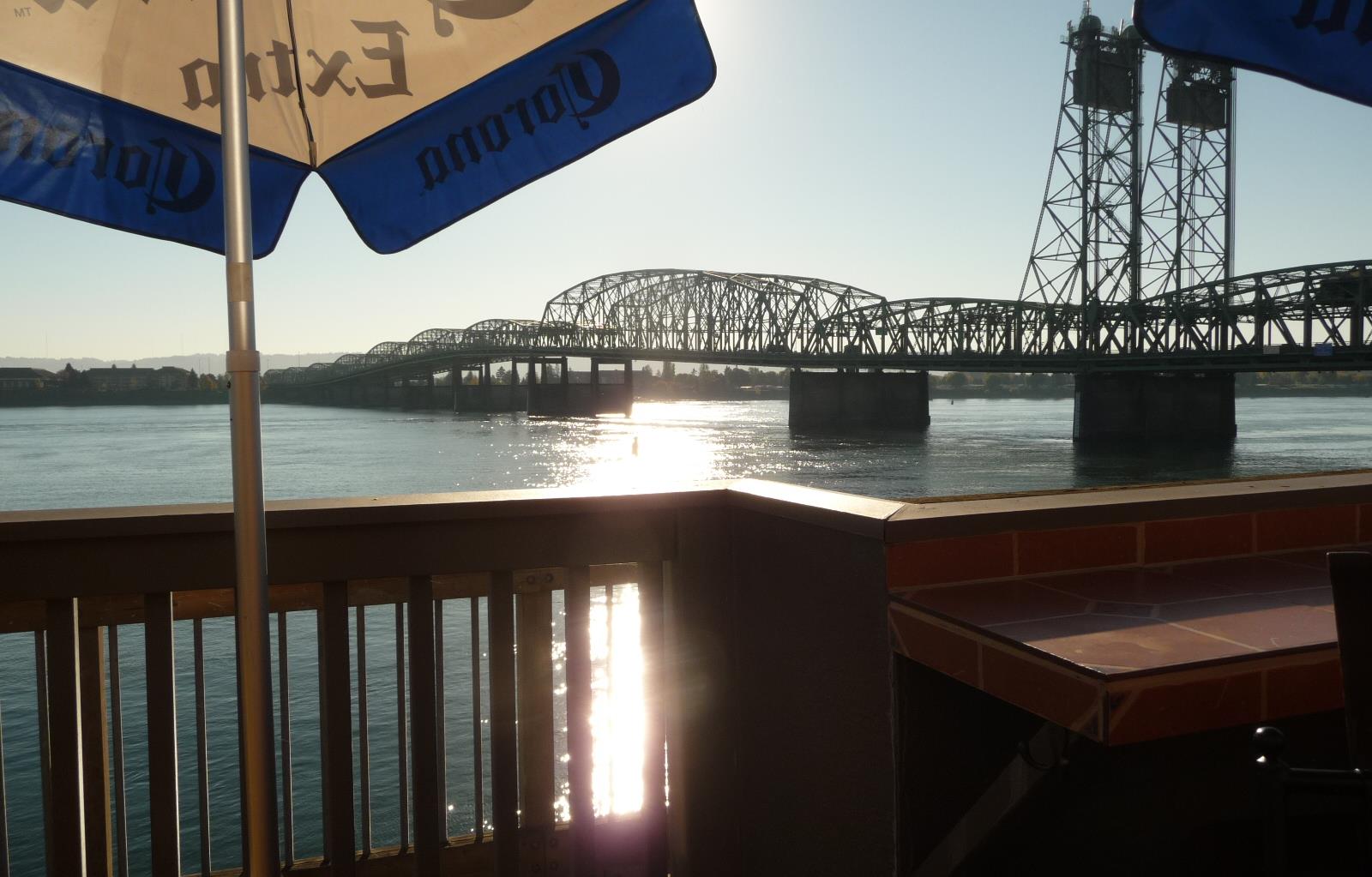 The first of this month my husband and I went to St Augustine, Florida for the fourth time. The weather was incredible which should go without saying since it's Florida. To our amazement, the weather followed us home. Actually, it did a bit better because we heard for a few days after arriving home that St Augustine was experiencing flood warnings. I guess we haven't wanted to let go of the gorgeous water views so we spent some time on the Vancouver waterfront yesterday and enjoyed a margarita at the long-standing Vancouver establishment that is Who Song & Larry's.
Gosh, I remember having coconut margaritas so frequently when I was a young pup that a specific waitress who worked there at the time always started my visits off with one. One was all I could handle, though. Even back then, coconut was too sweet to have in large quantities. Times have changed because my margarita yesterday was a 'Skinny Cadillac Margarita'.
Admittedly not as tasty as a regular one, I kept telling myself it was better for me and I could still enjoy the experience. Okay, sister of mine, skinny Margaritas just aren't as good, got it? We even upgraded the tequilla.
Does sugar-free sweet & sour sound good to anyone? Take my word for it, walk an extra lap around the track and order a regular one. They're so much better. That must be why I stick with wine 98 percent of the time. But, hey, Who Song's has been making a consistently good margarita for me better than any place I go so, for old times' sake and the beautiful view, it was well worth it. I should've asked them to put a bit of agave nectar in it.
There's still time to enjoy a drink on the deck before the weather drives us all in for the winter. Seize the day, as they say!