Act on Adopt a Shelter Pet Day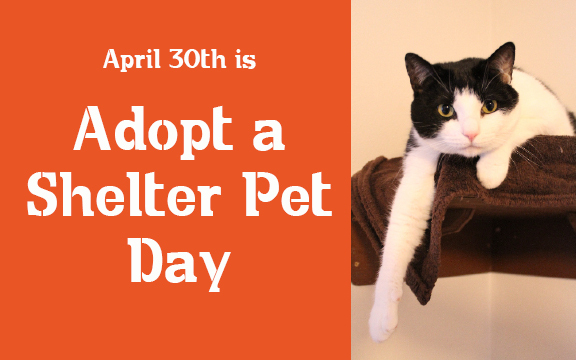 April 30th is National Adopt a Shelter Pet Day and we at Furry Friends ask that you consider saving a life by adopting a pet – purr-eferably one (or two) of the fabulous felines WE shelter.
With that in mind, we wanted to remind you of the life-affirming roles kittens and cats play in our lives, and of our responsibility to pay it forward by saving the lives of those less fortunate. Millions of healthy, adoptable kittens and cats across North America are euthanized annually because there aren't enough homes for them. It's vital to remember that every animal adopted opens a space for another animal in need. And so, by choosing adoption as the ONLY option, you're helping decrease the number of kittens and cats left homeless each year.
Being a small, hands-on rescue allows us to KNOW each of our furry friends – their personalities, what they like to eat and how they like to play. This vital information enables us to match the right animal with the right adopter, and ensure, to the best of our ability, that they all live happily and lovingly fur-ever.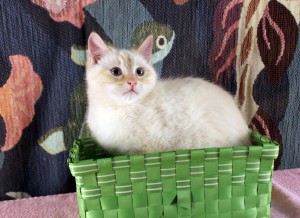 While under our protection, the kittens and cats are provided not only with the best food and medical treatment, but with constant attention and ongoing socialization. Then, when they're adopted, their new owners are given a packet containing their medical records and all the pertinent information they'll need to properly care for their fur-ever felines. Most importantly, however, we are always here as a support system.
Unable to adopt? There are countless other ways that you can have a paws-itive impact on countless small lives.
Become a foster parent. Click on http://furryfriendswa.org/fostering and learn how YOU can open your heart and your home to one of our available kitties.
Sponsor a kitty. Click on http://furryfriendswa.org/sponsors and learn about the various levels of sponsorships available.
Make a donation to us. Click on http://furryfriendswa.org/donate and learn about the many ways your tax-deductible dollars can make a difference.
Help us earn "easy money." Click on http://furryfriendswa.org/online-purchasing and register with one or more of the companies listed to help us earn "easy money" through your own, everyday purchases.
Donate your old car or truck to us and turn it into a tax-deductible contribution.