Guest post: Dirty Hands, beer and downtown Vancouver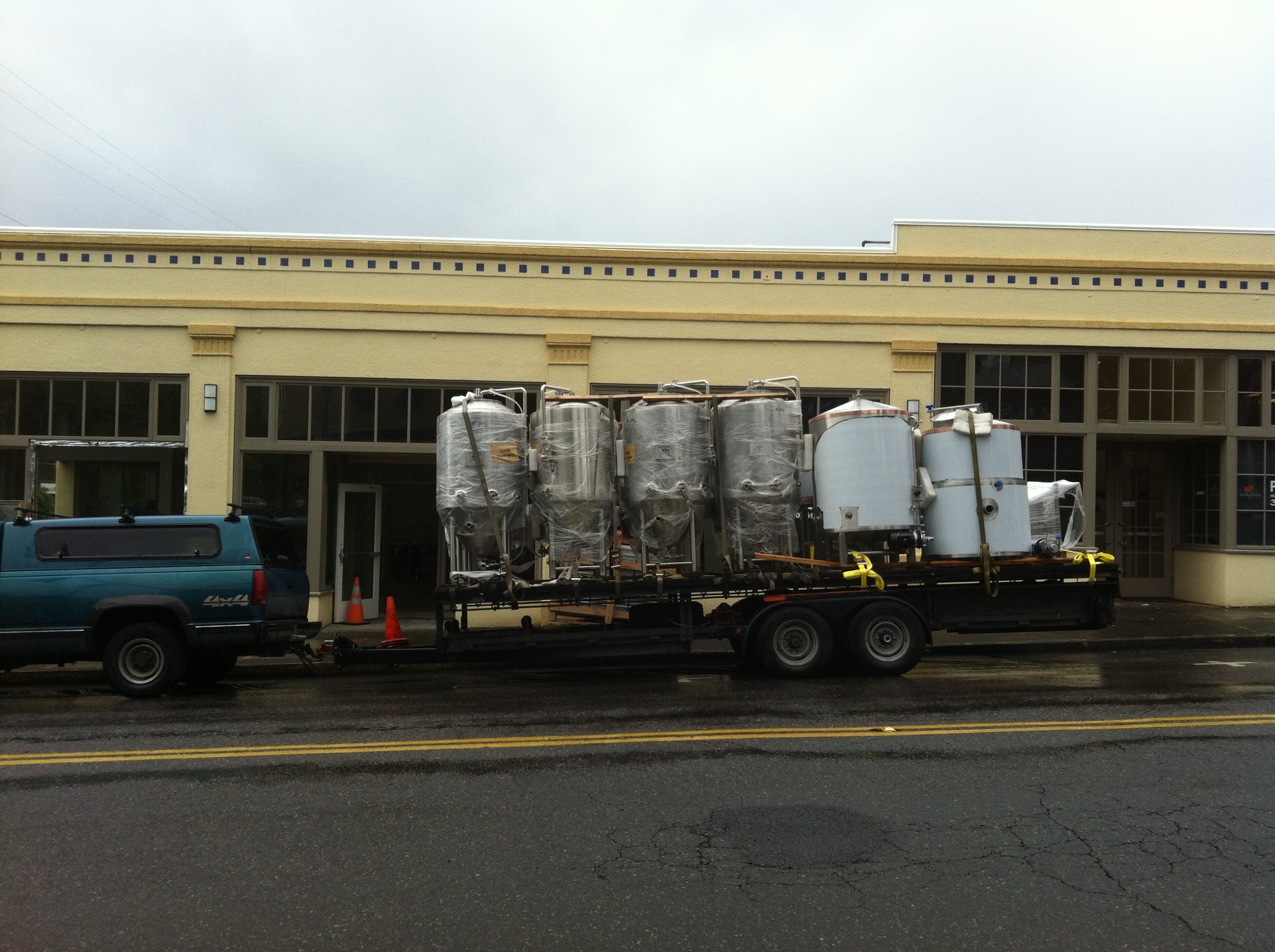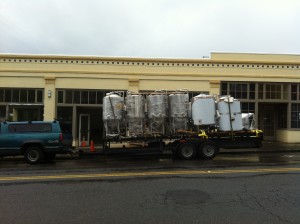 By Phil Chou
Dirty Hands Brewing
My name is Phil Chou and along with my business partner, Grant Merrill, we are in the process of opening up a brewery in downtown Vancouver.  The goal of this blog post is to give you some insight into the making of a craft brewery. Hopefully, in the process, you will see the passion, sweat, laughter, tears, and most of all, the dirty hands that go into starting a beer business.
Here's a little bit of our back story. Grant and I first met when we were going to grad school in chemistry at the University of Minnesota in the Twin Cities.  Higher education is a place where many of us start to develop our passion for beer (and drinking in general!); Grant and I were certainly no exception to this rule. After we received our Ph.Ds (which some will say stands for Piled Higher & Deeper), we went off on different career paths. Grant taught chemistry in college and  worked in the pharmaceutical industry. I started out working with plastics then switched to the more noble professions of beer and wine chemist. A couple of years ago, we both reached a point where we tired of working for large organizations and wanted to strike out on our own. I wanted to get back into beer, and Grant thought it would be great to be in a business that is associated with good times and good friends.
Prior to starting our brewery, we tasted a lot of different beers and definitely developed opinions on what we liked and disliked about what we've tried. This has driven the philosophy behind what we hope to accomplish with Dirty Hands Brewing. Quality, flavor, and drinkability are what drives how we will formulate and produce our beers. You will not see us trying to make beers with the highest alcohol or bitterness. Instead Dirty Hands will strive to produce beers that possess flavor profiles that are in balance, with no one component completely dominating the others. That said, we won't necessarily be slavishly devoted to individual beer styles; you may see us adding a twist here and a wrinkle there — in order to find interesting flavor combinations.
In future posts, I will go over some of the day to day developments with the brewery. We are still in the build-out phase, and you will see both the triumphs and the tribulations that we experience as we go through the process.
Thanks for your interest, and I hope that we'll be able to share a beer real soon!
Cheers!