Guest post: Whiskey beer? Find it at Heathen.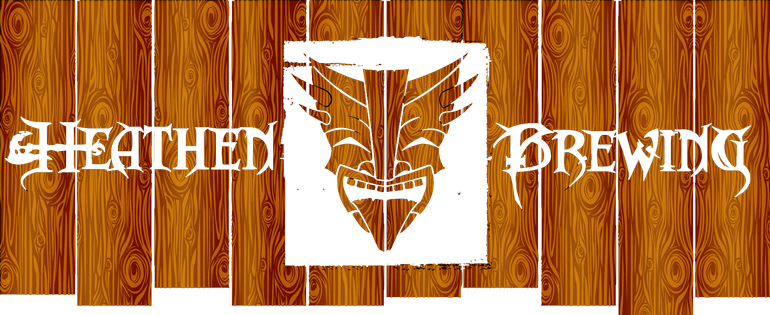 By Cody Gray
Vancouver Brewfest
I'm not one for whiskey, really. Never have liked it much at all. I have to say I was a little skeptical when Sunny Parsons, Owner of Heathen Brewing said he had it on tap last Tuesday when we were out there making the official beer of the Vancouver Brewfest. But, since I'm up for most things once (still don't know about jumping out of a perfectly good airplane) I decided to try a sample considering I wasn't really doing any thinking work, just cleaning out the mash tun and adding a few of the ingredients that Rodney Stryker the head brewer and part owner had prepared. Being a home brewer and all, I don't mind drinking and making beer.
I have to admit it was the most delicious whiskey beer I've tried, okay, the only one I've tried. I was pleasantly surprised at how smooth it was. I was most struck by the fact you can't tell it's 11 percent ABV. It's only available in the tasting room with no intentions of distribution so you'll have to visit http://www.heathenbrewing.com/pages_/ContactUs/index.shtml.
Here's the official description: "Barrel Aged Son of Malice
Take our Son of Malice IIPA throw it in wet whiskey barrels for 120 days and bad intentions may have gotten worse. This is Heathen Brewing's biggest beer in ABV to date. You will be pleasantly surprised by the smooth and velvety mouth feel. Full flavored is an understatement so sip softly and pace yourself. There is no question that the whiskey barrel did some magic with this new masterpiece."
ABV 11.0% IBU 90
Cheers!