Happy IPA Day!
According to Twitter, CraftBeer.com and local beer enthusiasts, the holiday, which began in 2011, is a day to spread the word about craft beer and the Pacific Northwest's signature style.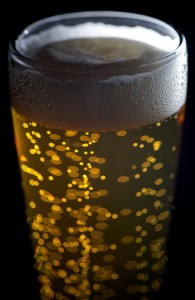 Here are some more details to get you going: http://www.craftbeer.com/news/ipa-day-is-back-august-1-2013
Craftbeer.com also has a list of U.S. beer week celebrations on its site, with several entries, including ones in Portland, Seattle, Bellingham, Central Oregon and even my two former hometowns of Boston and Albuquerque. But there's no listing — at least not yet — for Clark County or Southwest Washington. Perhaps its time to change that.
I think pretty much all of our local brewers have some type of IPA in their lineups. Heathen Brewing just won the Oregon Brewers Festival Battle of the Brews with one of its IPAs. Mt. Tabor, Loowit and many of the newly opening brewers also have some fine offerings in the style.
What are your favorites? Let us know and I'll list them at the bottom of this post!
So far we have:
Ghost Runners Brewery, Hellacious Repeats Double IPA
Heathen Brewing, Transcend IPA / Transgression IPA
Laurelwood Brewing, Workhorse IPA
Loowit Brewing, Shadow Ninja IPA
Mill City Brew Werks, Alpha Ale IPA
Mt. Tabor Brewing, Asylum Avenue IPA