Esoteric BBQ — Does Heaven Smell Like Smoked Meats?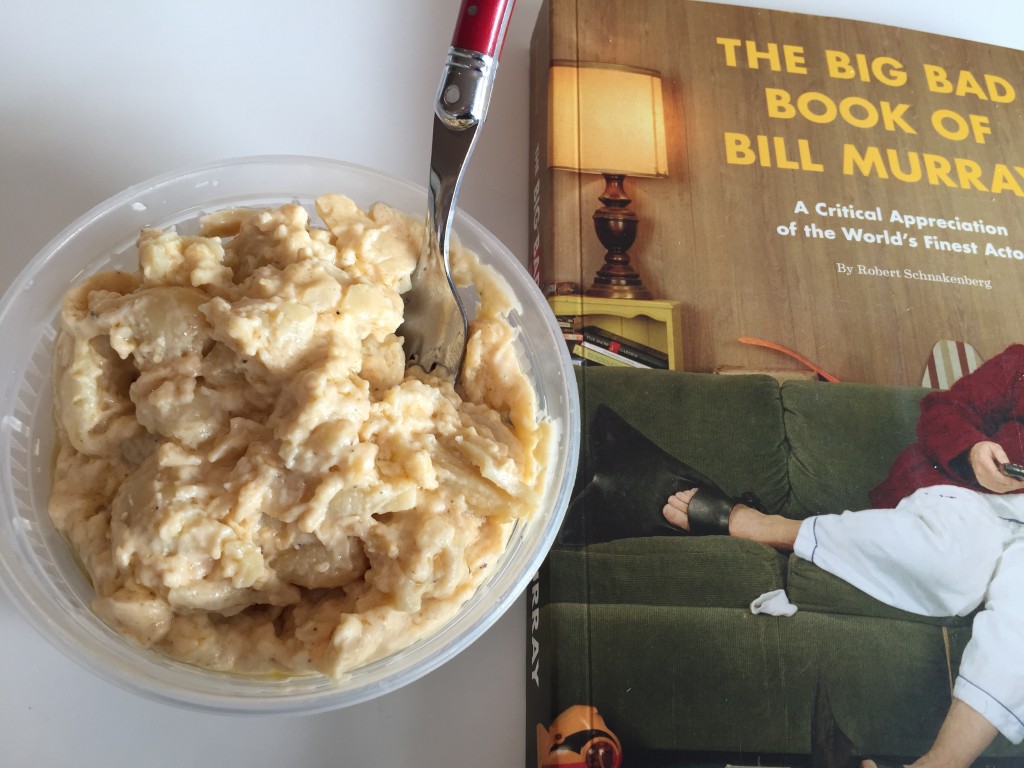 The inside of the Esoteric BBQ food truck is what I expect heaven smells like if you have been very good. I mean like Ghandi good.  This food truck is mobile so you will need to follow them on Facebook and/or Twitter to get a daily updates regarding location. There are some images of the food and their menu on their Facebook page.  If you are desperate for some Esoteric BBQ, you can just drive around downtown Vancouver with your windows down and follow the smell of their smoker which is attached to the back of their truck.
The first thing you need to consider when approaching this food truck are the meat options. They have beef tri-tip, kalua pork, and BBQ chicken. The beef tri-tip tends to disappear quickly so if you have your heart set on beef get to the truck before 12. Your next decision, is how you would like your protein presented. There are tacos, an island bowl, a spinach salad (for our Paleo friends), a meal (with salad, sides, and cornbread), a mac attack (mac n cheese topped with meat), and a sandwich.
Then, there is the choice of sauce: the sweet and tangy Cascadia NW sauce with Blackberry whiskey; the Ninja IPA (my favorite) — a spicy BBQ sauce made with Shadow Ninja IPA from Loowit Brewing; the Island sauce — a citrus teriyaki; the Shimmer Boom BBQ sauce — a mole inspired BBQ sauce with Shimmer Gloom stout form Louwitt Brewing; and lastly, the Dragons Breath — fire-roasted jalapeño, serrano, Thai chile, and onion — which is HOT!!!  I am partial to the Ninja IPA. It has a nice heat to it; but, it's not overpoweringly hot. All of these sauces are unique and well-balanced — a carefully orchestrated symphony of flavor that could only be created by someone totally dedicated to getting the ultimate sauce. They are a thing of beauty.
I have tried many of the various meats in many different combinations with various sauces and I have to say that the BBQ chicken sandwich with Ninja Sauce ($8.50 with chips) is something I fantasize about on a daily basis. Why the sandwich? What could be so great about a sandwich? I will humbly try to explain. The bun is not too mushy and not too hard. It has a substantial center and a nice crispy exterior. The BBQ chicken is tender and juicy — it is a chewy cloud of perfect protein. A broccoli jalapeño slaw is added. The slaw is creamy, it is a bit spicy, it is crispy. Slathered on the bun is a spicy mayo. My guess is that it is srirachi and mayo, but I am not totally sure. It is hard to guess at the separate components of this sandwich because they are all melded together in sandwich perfection.
This photo was quickly taken in my car; because, I couldn't wait to stage a good photo at home. I know this is unprofessional — I apologize; but, I am only human and the smell of bar-b-que was filling my car and I was losing control. My sandwich was gone by the time I got home. But, I did have a side of smokey mac ($4.50) that I had intended to save for dinner. I also had a new book about Bill Murray that I was going to read.
Smokey Mac or Bill Murray? Smokey Mac or Bill Murray? Then, I thought back to the last time I ate a BBQ chicken sandwich and a side of mac and cheese and I had promised myself that I would not do that again. But, oh, that Bill Murray book would have to wait. Esoteric's smokey mac is a mix of smoked gouda, cheddar, parmesan and monterey jack cheese seasoned with a bit of cracked black pepper and mixed with large pasta shells. It is cooked in the smoker for maximum smokiness. It is thick, creamy, smoky, peppery. The pasta shells still have a bit of firmness — they meld with the sauce in a cheesy, creamy, carb-y bowl of awesomeness. I ate most of it and then turned my attention back to Mr. Murray and something I saw in Portland a few weeks ago.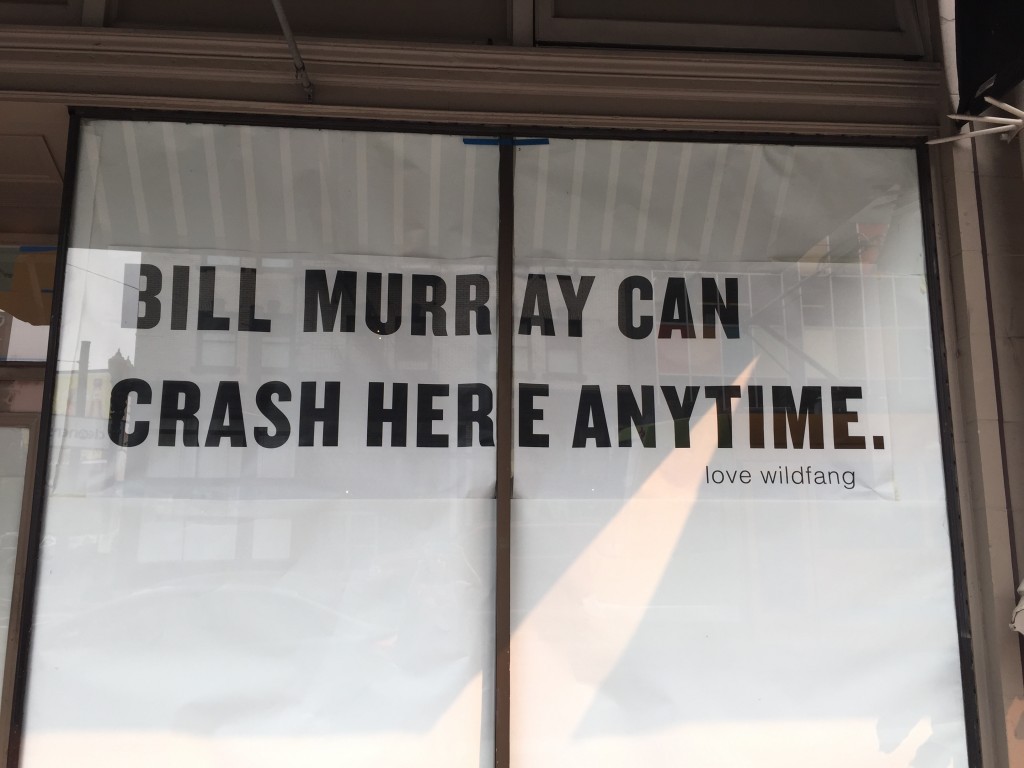 Sorry, I digress.  Check in early next week for my visit to The Mighty Bowl.
Estoteric BBQ is a mobile food truck. For information about their daily location visit their Facebook page — www.facebook.com/esotericbbq or follow them on Twitter @EsotericBBQ.