Dealing without Darlington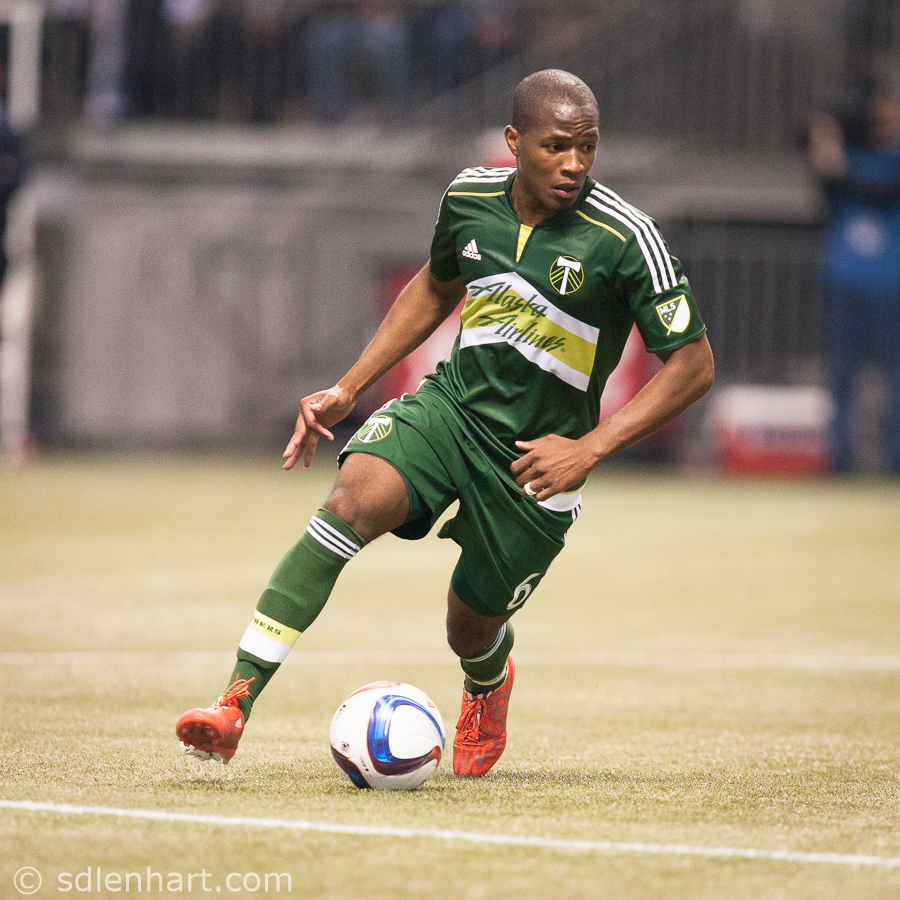 There's no question the pain of losing Darlington Nagbe, for us supporters, is nowhere near the physical pain Nagbe experienced as a result of that brutal tackle by Nigel de Jong!
I get it and the discipline handed out by MLS will come nowhere near what it should be – however long Darlington is out is however long de Jong should be out – plus five more games…. it was a brutal tackle that certainly appeared, to me, as intentional – especially when you view his history and how closely it matches that of Vinnie Jones – the notorious hard-man for Wimbledon in the 90′s.
That said – Caleb Porter has indicated the Portland Timbers are a team – they are – they win, draw, or lose together and while Darlington is healing the Timbers, as a team, need to move forward.
How do they do that?
Motivation:
No question the Timbers will be motivated – an injury like that draws a team together even more.
And with the surge in team defending we saw last weekend they should be ready tonight.
Tactics:
With the return to a double pivot last weekend it is likely that shape occurs again this weekend – defense first…
So my short answer on who starts in place of Darlington is… either Ned Grabavoy or (perhaps?) Jack Barmby – do others have a different view on this?
It's not a one-for-one swap (at least physically) but it should be with respect to mentality.
This keeps the changeover in personnel and tactics to a minimum and allows the Timbers to work in a familiar pattern; more so with Ned Grabavoy me thinks…
If Caleb throws a tactical wrinkle in here I'd be surprised – minimizing change is a good thing – even more so with Liam Ridgewell still out.
Strategy:
Manage possession with the intent to possess, and then
Manage penetration with the intent to control time and space while creating shot opportunities that maximize their potential for being on goal.
This does not mean offering up 20-25 shots taken – I think it means a bit more patience in possession and penetration; others may see that differently.
Defending:
Rocket Science it's not – F.C. Dallas are notorious for playing counter-attacking – so it's reasonable to expect the Timbers should be able to defend with the ball in some part of the midfield.
Whether that extends into the Dallas portion of central midfield is unclear – figure the first fifteen minutes will give us a good idea on how that takes shape.
Controlling the wings – Chris Klute showed well last weekend – certainly offering up a much better (in my view) awareness of time and space out wide and how the opponents attacked those spaces.
Speed will be a greater issue to deal with tonight – so let's hope the back four remain tight and we see strong support from the central defending midfielders.
All to play for:
Caleb Porter has shown time and again that he can rise to the challenge on dealing with team injuries and the psychological motivation needed to get his team to perform at their best.
It's not something advertised greatly in the soccer reporter world but when you coach a team, and you lose a key player, there rises within you (as a coach) and extra surge of mental energy to take on that challenge as if it were a personal affront.
It's like adding a razor-thin-keen-edge to your mentality and all the decisions you make leading up to the game; others may simply call it an adrenaline boost…
Caleb Porter, I'm sure, is up for that unwritten test…
#RCTID
Best, Chris
COPYRIGHT, All Rights Reserved.  PWP – Trademark