August ACT Event – Massage and TTouch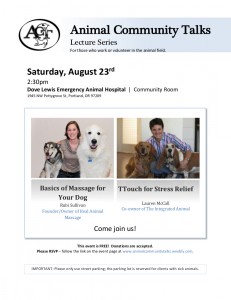 Do you work or volunteer in the animal field? Would you like to learn more about massage and TTouch for animals?
On August 23rd, at 2pm, we will be hearing from Rubi Sullivan of Heal Animal Massage and Lauren McCall of The Integrated Animal.
If you would like to join us, please RSVP using this form or email animalcommunitytalks@gmail.com.