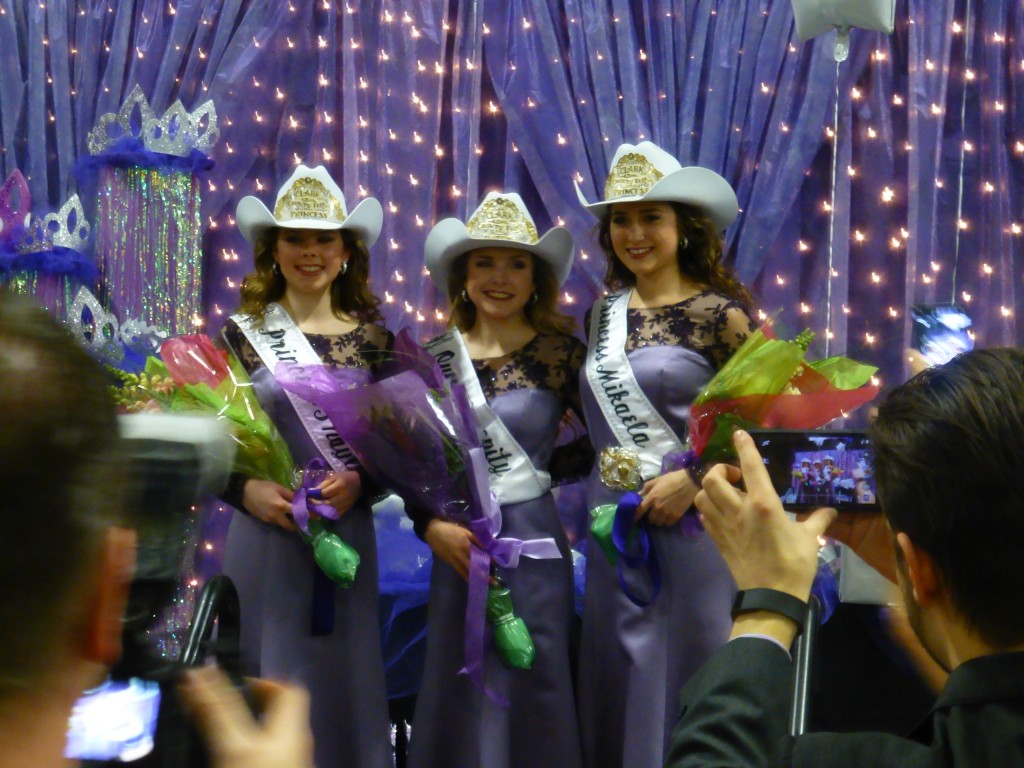 Last night was a BIG night for Clark County Fair Fans!  Our 2016 Fair Court Queen was crowned!
You might remember that three princesses were selected on the last night of the Fair back in August.  Since then, Mikaela, Shaylee, and Serenity have been keeping very busy learning about how to talk to the media and be in the public eye and be ambassadors for The Best County Fair on the Planet.
Last night, our 2016 Queen was announced as the three probably-nervous-but-totally-holding-it-together young women opened large boxes containing balloons.  As the balloons sprung out of the boxes, it was Serenity Gibbs who was standing behind the box with the royal purple balloon floating above her head.  Hooray Queen Serenity!!
Keep your eyes out in the months ahead for Queen Serenity and her Princess Court all around Clark County and the Portland metro. Parades, community events, farmers markets, rodeos…the girls will be busy getting the word out about the 2016 Clark County Fair.  It starts on Friday, August 5.  Mark your calendars!  Mine has been marked for months.
Just 179 days 'til FAIR!!