Study: Common class of drugs linked to increased risk of dementia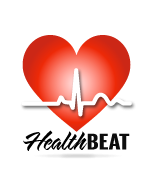 A new study found the use of a common class of drugs is associated with an increased risk of dementia – even when taken 20 years before a dementia diagnosis.
The international research team from the United States, United Kingdom and Ireland analyzed more than 27 million prescriptions for anticholinergic drugs. They compared those prescriptions as recorded in the medical records of 40,770 patients over 65 years old with dementia to the records of nearly 284,000 older adults without dementia.
The researchers found a greater incidence of dementia among those who were prescribed anticholinergic antidepressants, bladder medications and Parkinson's disease medications than among those not prescribed anticholinergic medications.
Dementia increased with greater exposure to the drugs, according to researchers.
Anticholinergic medications block acetylcholine, a nervous system neurotransmitter, and have previously been implicated as a potential cause of cognitive impairment, said Noll Campbell, Regenstrief Institute and Indiana University Center for Aging Research investigator and co-author of the new study, in a news release.
"These findings make it clear that clinicians need to carefully consider the anticholinergic burden of their patients and weigh other options," said study co-author Dr. Malaz Boustani, a Regenstrief Institute and IU Center for Aging Research investigator, in the news release.
Further research is needed to understand the reasons for the link between the drugs and increased dementia risk, the researchers said.