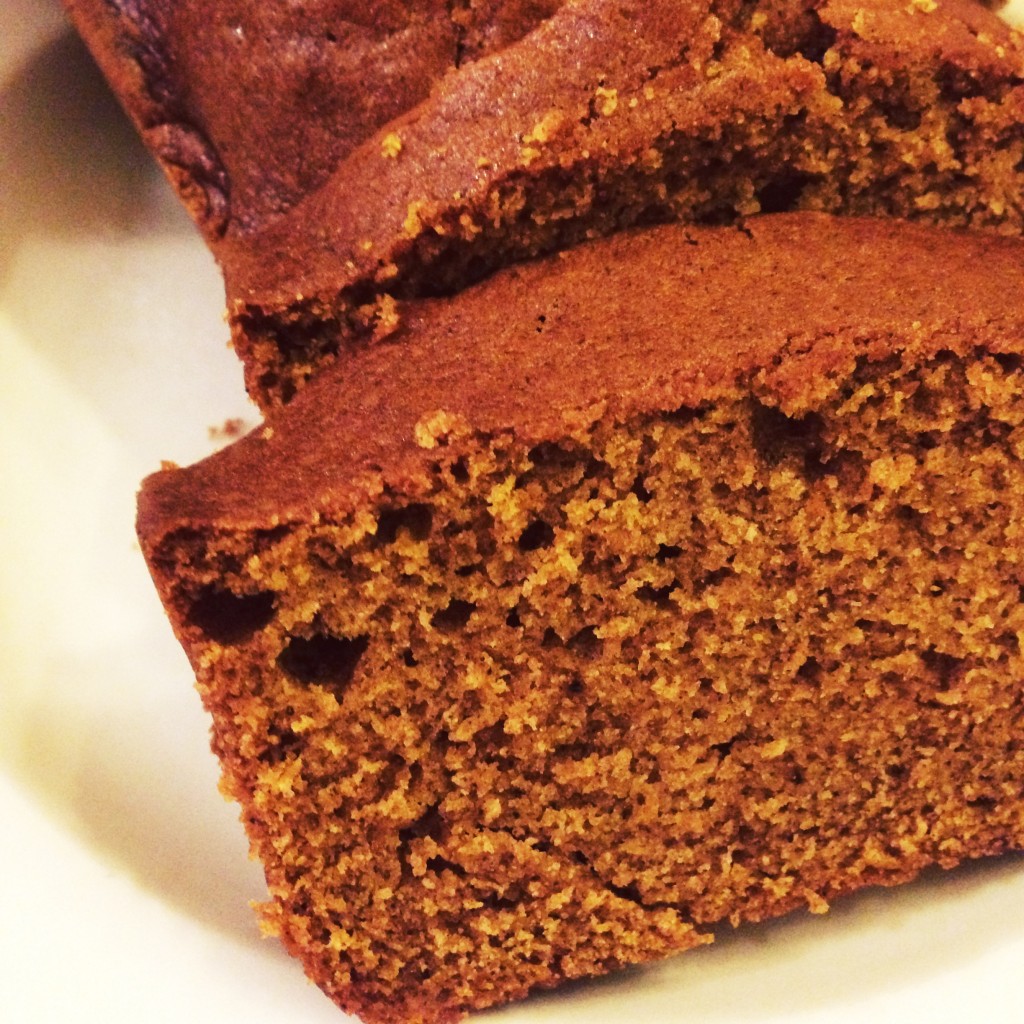 After trying dozens of recipes throughout the years, this is the best pumpkin bread I have ever made and/or tasted, courtesy of my friend Gina. She often makes this bread as a study break, and hand-delivers warm slices to other students working late into the night at the library. Though it is fantastic straight out of the oven, the bread tastes even better after sitting out overnight–just keep it wrapped in plastic wrap on the counter. Enjoy!
The Best Pumpkin Bread
Makes two loaves
Ingredients:
Wet ingredients:
1 cup oil (safflower or canola)
1 can organic pumpkin puree
3 cups sugar
4 eggs
Dry ingredients:
2 1/2 cups unbleached flour
1 cup oat flour
2 tsp. baking soda
1 tsp. baking powder
1 tsp. salt
1 tsp. nutmeg
1 tsp. cinnamon
1 tsp. cloves or allspice
Directions:
1.  Preheat oven to 325 F. Grease two loaf pans.
2.  Beat together until light: oil, pumpkin, sugar, and eggs
3.  Sift together the dry ingredients: unbleached flour, oat flour, baking soda, baking powder, salt, and spices.
4.  Stir dry into  into the wet to combine. Then carefully and slowly add 2/3 cup very warm water (120 degrees). The water cannot be lukewarm, or the baking soda will not activate.  5.  5.  Pour into pans. Bake for 55 minutes, and then begin checking every 5 minutes until done. 6.  After you remove from oven, let rest in pans for 10 min before turning out onto wire racks.