What does the northwest have to offer?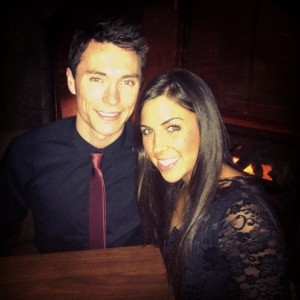 You are about to find out..
We're going to provide you with some of the best kept secrets and nutritional facts to transform your current diet into a healthy eating lifestyle. What's the difference? One is for now and one is forever. We think the forever one makes more sense, don't you?! All the while, you can expect to learn that eating whole, nutritious foods can be both amazingly convenient and absolutely delicious.
Before we get ahead of ourselves, want to know a little more about us? We have been able to call Clark County home for all our lives and wouldn't have it any other way! We are the proud owners of a mountain lion (a 10lb domestic cat) named Tuxi and a wolf (a beautiful husky pup) named Charlie, and in case your curiosity takes over, they are as active as us. We are twenty-somethings who have made healthy eating a priority in our lives. Conveniently enough, we are pretty good at helping others or at least we like to think so. Not impressed? Accept our monthly challenges, test our recipes, and check out our suggestions. Follow us, our recommendations and you'll see for yourself!
If you have any questions along the way please reach out to us at anytime!
With your health in mind,
Courtney & Ryan