The Best Picnic Food- Apple Pie!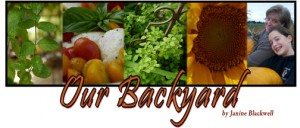 With the arrival of good weather all I can think about is picnic style food. Last week it was potato salad, this week it is apple pie!
If you recall, last fall I picked apples with friends, pressed cider at our annual neighborhood apple pressing party on Halloween weekend and then canned an apple pie filling from leftover apples.
Now it is time to make pie.
The Crust. My mother gave me this recipe… apparently it came from Alpenrose Dairy.  I cannot validate that, my mother's recipe card is tattered and torn from years of use, and it is hand written. At any rate, it is the best crust I have ever made and eaten. It always turns out great- light and flakey- and it is easy to roll out.
I use my Kitchen Aid (I used to mix it by hand, but changed over to the Kitchen Aid and see no difference.)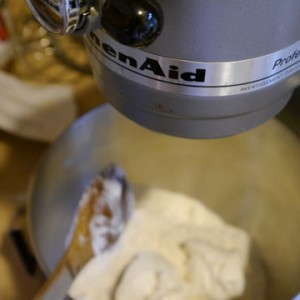 3 C Flour
1 tsp Salt
1 ¼ C Shortening. Mix in, on a lower speed until it looks like the flour is starting to blend in (little clumps).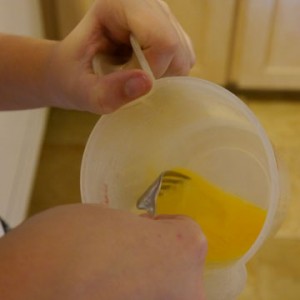 Add:
1 Beaten Egg
1 TBS Vinegar
4 TBS Ice Water
Mix until the dough comes together.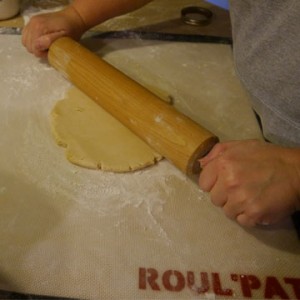 I use a Roul'Pat to roll out my dough on- love it- no need for turning and the dough does not stick to it. Trim off the excess dough from around the edge.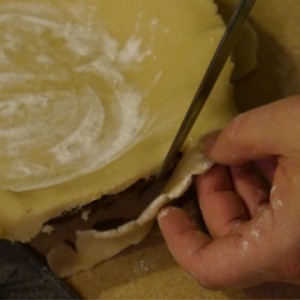 Put a little bit of flour in the bottom so the dough doesn't get soggy and add the apple pie filling. Check out a previous post for my apple pie filling.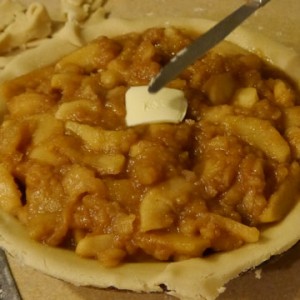 Add a pat of butter on top of the filling before placing the top crust on. Add the top crust dough and trim the edge. Make sure to "crimp" both the top and bottom edges together so juice doesn't ooze out the sides. Cut vents in the top and sprinkle with sugar.
Bake your pie for 40 minutes at 400 degrees. Cover the edges with foil if it starts to get too brown.
Happy picnicking!