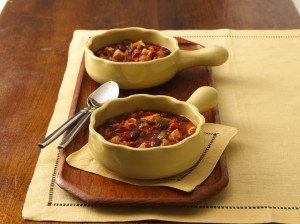 Seriously the rain lately seems pretty relentless these past few days! So here is one of our favorite crock pot chili recipes!
Which is why we busted out one of the best crock pot chili recipes known to man. It's such a great recipe for a Sunday, where you just throw in on and let it marinate all day while you catch up on some cleaning you might have pushed off from your busy week; or those addicting final Breaking Bad episodes.Don't worry we totally get it.
Not to mention, there is nothing unhealthy about this chili recipe! Its very simple. Very delicious. And it's easy on your diet.
Recipe:
1 Pound of Ground Beef
1 Pound of Ground Turkey
2 – 8 oz cans of tomato paste
2- 15 oz cans of diced tomatoes
15 oz of water
2 packets of taco seasoning
1 teaspoon of minced garlic
1 – 15 oz can of kidney beans
1 – 15 oz can of butter beans
1 – 15 oz can of pinto beans
2-3 tablespoons of chili powder
2 tablespoons of ground cumin
1 chopped onion
1 teaspoon of oregano
2 bay leaves
salt and pepper to taste
Directions:
Brown the ground beef and ground turkey on the stove top. Drain the meat. Chop the onion and add to the browned ground meat. Once done, add the ground meat to the crock pot. Add all other ingredients to the crock pot (They do not need to be in any specific order). Mix together. Once you are completed set your crock pot on low to medium heat and let simmer for 4-6 hours. You can add more spices for your taste bud liking. Serve and enjoy!