Salted Peanut Butter Cookies // Raw, Vegan + Gluten Free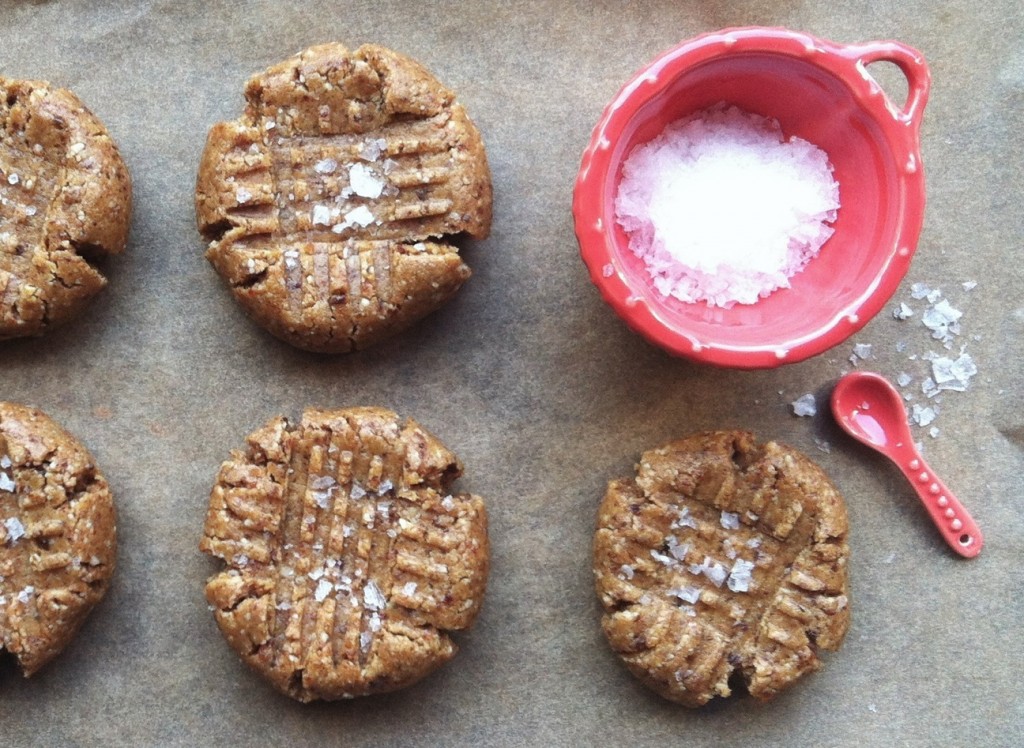 Salted Peanut Butter Cookies:
3/4 cup raw almonds (cashews work great as well)
1/2 cup nut butter (I used peanut butter, but almond butter will also work)
8-10 medjool dates, pitted
1 teaspoon vanilla extract
flaky sea salt *optional
Using a food processor, or high powered blender, combine nuts, nut butter, dates and vanilla. Using the "S" blade, blend the mixture until the dough has formed together. This took me around 3 minutes. I stopped a few times and pushed the dough down with a rubber spatula.
Line a cookie sheet with parchment paper. Form the dough into small balls. Place on the parchment paper and press down with a fork creating a crisscross pattern. Top with flaky sea salt. I use Maldon, but whatever brand you  like will work. Place in the fridge for 1-2 hours until they set. You can skip this part, I just prefer them a little bit harder. Store in the fridge in a sealed container.