Radicchio Salad with Balsamic Soaked Cranberries + Goat Cheese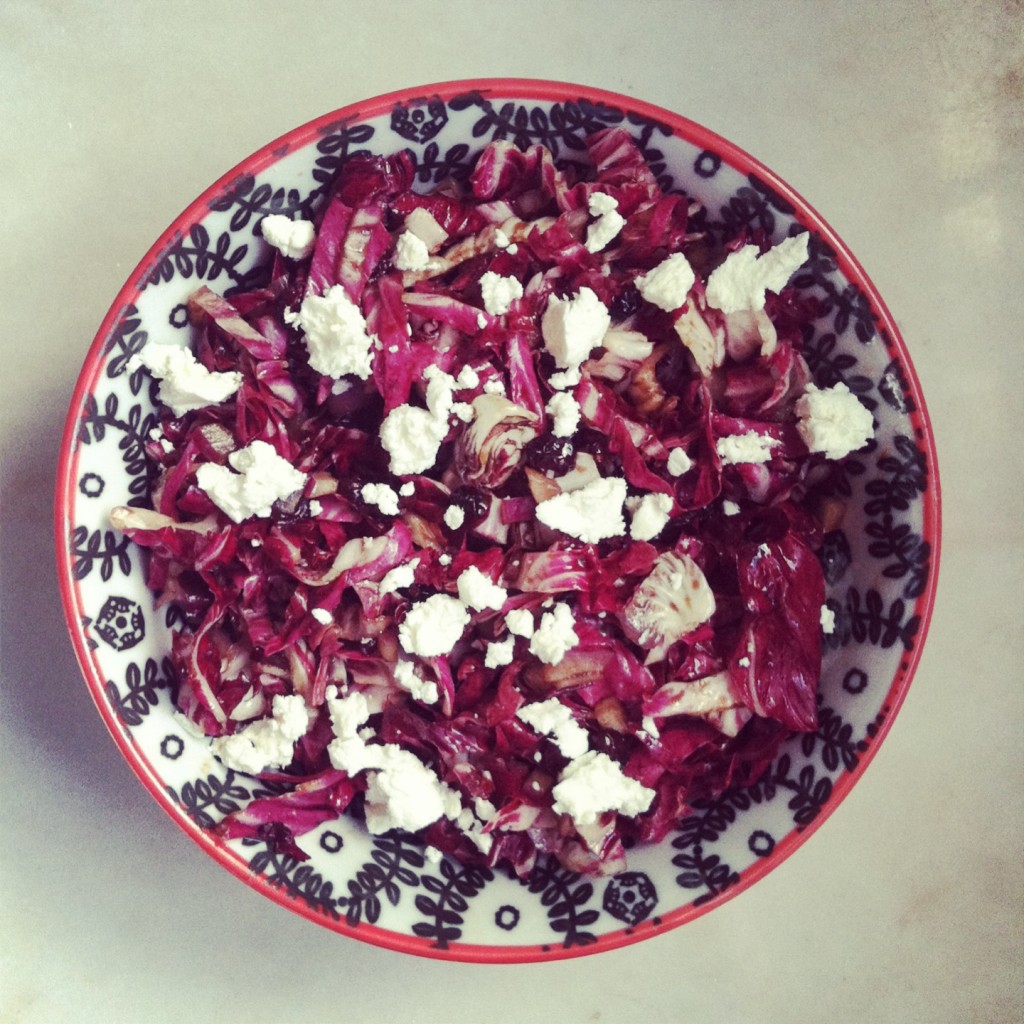 Ok, I know living in the Pacific Northwest we shouldn't complain about the heat. But it is hot! And when it is this warm I have very little motivation to cook large dinners. So right now we have been feasting on large salads and no-cook meals. Luckily between our garden and the weekly CSA box we have plenty of fresh fruits and vegetables that make preparing these meals fast and easy.
The crunch of the radicchio and red onions with the sweetness of the craisins pairs well with the creaminess of the goat cheese. This salad hits all taste-buds, and I love it. So here it is, enjoy.
2 pounds radicchio, shredded
3/4 cup craisins
1/2 cup red onion, chopped
3 tablespoons balsamic vinegar
3 tablespoons extra-virgin olive oil
1 teaspoon kosher salt
1 pound fresh goat cheese
In a small bowl, pour balsamic vinegar over craisins and let soak for 15 minutes.
Place radicchio and red onion in a large bowl, pour soaked craisins over top. Drizzle with olive oil and season with kosher salt. Mix together. Crumble goat cheese into salad, tossing as you go. Top with extra goat cheese chunks. Done. Easy. Delicious.